Keeping Your Garage Door Secure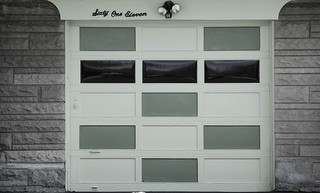 Source: Valerie Everett, Flickr.com
The first thing that we need to remember about a garage door is that it is not a wall. It is a door.
Sounds silly, right? But what is a door? It's an entry point to your home – and your garage door is one, just like your front door, your back door or your windows. Garage-door installers from Minneapolis to Miami know very well that it's no fun having to get out of your comfortable car in subzero or sultry weather in order to open the garage door – but anything that makes it easier for you to enter your home is going to make it easier for an intruder, too.
So how do you keep your garage door safe from intruders while continuing to enjoy the convenience of your garage-door opener? Here are a few tips.
Securing Your Garage Door
Always remember that your garage door is just that – a door. It is an entry point to your home. If you need to change the locks on your doors for any reason, make sure that you include your garage door lock in the plan – and get a good one.
Maintain your garage door properly. Garage doors have moving parts that can corrode or wear out with age. Make sure that all parts of your garage door are in good working condition, and repair or replace any that are not.
Never leave your garage-door opener in your car – not on the visor or anywhere else. Attach it to your key ring and keep it with you, just like you would your house and car keys.
Secure your automatic door release. This release disconnects the garage door from the belt drive if there should be an emergency. Keep the cord handy in case of a power outage, but don't leave it in the garage-door assembly, where an intruder can reach it with a coat hanger, give a pull and open your garage door in seconds.
While we're on the subject of that door release, make it harder for an intruder to find it, or even see whether it is still attached, by covering your garage windows with a curtain or replacing them with frosted glass.
If you have had a new garage-door opener installed, change the factory settings immediately. Professional burglars know their trade, which means that they know what these factory settings are. Change the codes on your remote garage-door openers as well.
Consider buying a monitor that senses when your garage door has been open for a particular amount of time. The monitor will close the garage door automatically after that amount of time has elapsed.
Give your home an extra measure of protection by securing the door that connects the garage to the house. It, too, is a way into your home. Invest in a strong door and put a good lock on it, just like you would do with your front or back door. Even if it's a bit less convenient to have to lock another door on your way in and out, better safe than sorry.
Consider calling an electrician to install a wireless keypad for your garage-door opener.
If your garage-door opener is from the early 1990s, think seriously about upgrading to a modern one. Some early garage-door openers use a standard code that thieves can easily imitate with a remote transmitter. Newer openers use something called rolling-code technology, which uses one of millions of unique codes every time you open your garage door, making it impossible for thieves to break the code.
Garage-door openers don't work without power. At night or when you're on vacation, unplug the opener or cut power to it by flipping the breaker switch.
Looking for a Pro? Call us at (866) 441-6648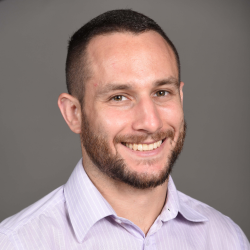 Garage door Average Costs
Top Cities Covered by our Garage Door Pros