Pricing Concrete Finishing Work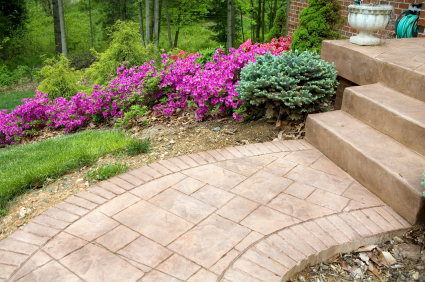 Concrete finishes are a popular decorative detail for many homes and commercial properties. Professional concrete contractors can create interesting architectural and decorative details for a number of areas of a home or commercial property.
Consider using concrete for:
• Patios
• Sidewalks
• Driveways & garage floors
• Steps and risers
• Countertops
• Floors
Finishes
Concrete can be colored, stained, mixed with other products or stamped. In addition to stamping, patterns can be added with a trowel before the concrete has dried.
Color can be added to wet concrete during the mixing stage. Shades of browns, tans and reddish browns are common choices. By adding a different color as a border, additional design detail adds a custom flair to any concrete project.
Once concrete has dried, stains can be applied to unsealed concrete. Coffee and salts of copper, iron and manganese are natural stains that can be used to add unusual designs. Additionally, commercial acid stains are also available and applied to dry concrete. Stained concrete should be sealed to preserve the color unless a worn and faded look is desired. Be aware that unsealed concrete can be stained by liquid spills, scuffs and scrapes.
Adding smooth pebbles to the mix for an exposed aggregate concrete design is also a popular choice for home and business applications. Exposed aggregate is often used around pools and spas because of its bumpier surface. Smooth concrete can be slippery when wet. By contrast, exposed aggregate provides better traction, even when wet.
Concrete finishes include stamping designs into the wet material. The designs are limited only by the property owner's imagination, since custom designs can easily be made into a template. Popular designs include stone, tile and masonry stamps. By combining different colors and stamp designs, a large project, such as a driveway, will become an appealing design element.
Because of its durability and beauty, concrete is also used for countertops. Custom colors can be mixed and poured to create a distinctive countertop for kitchens or bathrooms. Some specialty concrete artisans add beads, bits of recycled smooth glass or other items for custom projects.
Costs
Because the work is labor and material intensive, expect to pay from $2.50 to $5 per square foot for a four-inch thick, broom sweep-finish concrete patio. For stamping, plan to spend around $6 per square foot in most regions. An 80-pound bag of concrete mix costs about $5 and yields about .6 cubic feet.
Exposed aggregate can start at around $4 per square foot in many areas of the country. Concrete countertops are generally considered for the high-end user and are priced similarly to granite. For a 1.5"-thick custom countertop expect to pay $70 to $140 per square foot plus $50 per hour for installation. Be sure to add shipping costs to your estimate.
Concrete projects are generally quoted on a linear or square-foot basis. Of course, pricing depends on the geographic location, thickness of the concrete, availability of resources and number of professional concrete finishers in the area. Obtain at least three quotes for any project to ensure that your project is fairly priced. By hiring a professional concrete finisher, owners add a unique and value-added element to their property.
Looking for a Pro? Call us at (866) 441-6648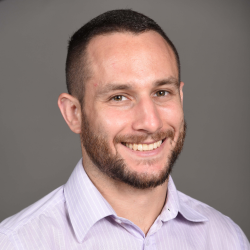 Top Cities Covered by our Concrete Contractors