---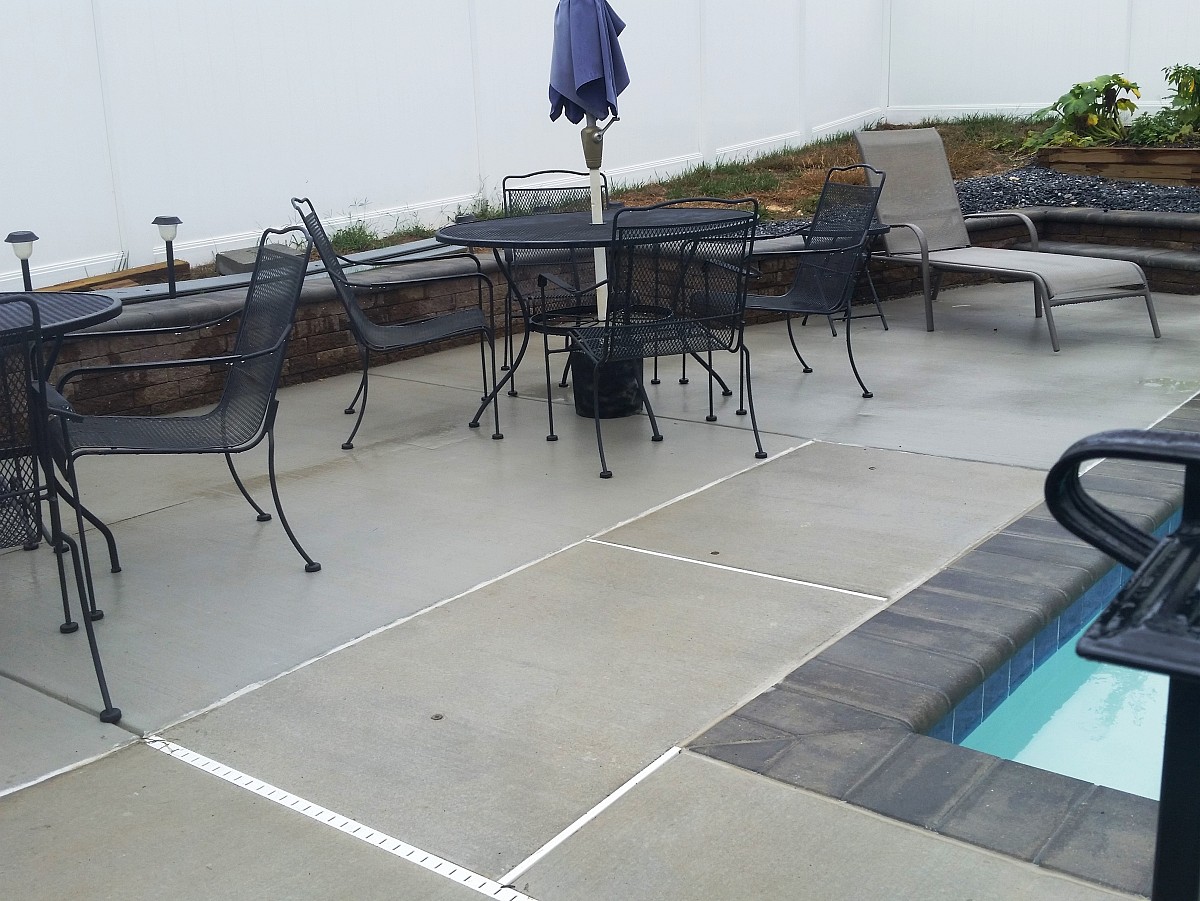 WHAT OUR NETWORX CONTRACTOR DID FOR US: Extended a concrete pool patio and a paver retaining wall to give us more space for entertaining family and friends.
WHY WE CHOSE HIM: Best price, professional approach to the job, and "A+" customer reviews.
Plain and simple, we wanted more outdoor entertaining space, so we could have our extended family and friends over. We were tired of making do with folding chairs – or leaving guests standing in the grass. Around our swimming pool, we had an existing poured-concrete patio, which we wanted to enlarge, and a retaining wall built of pavers, which we also wanted to extend.
When I did a google search for "landscapers" or "concrete patio," I came across the Networx site, so I entered the parameters of what we were looking for. I received acknowledgements from a couple of different companies in my email, but JA and Sons Landscaping took the time to call me.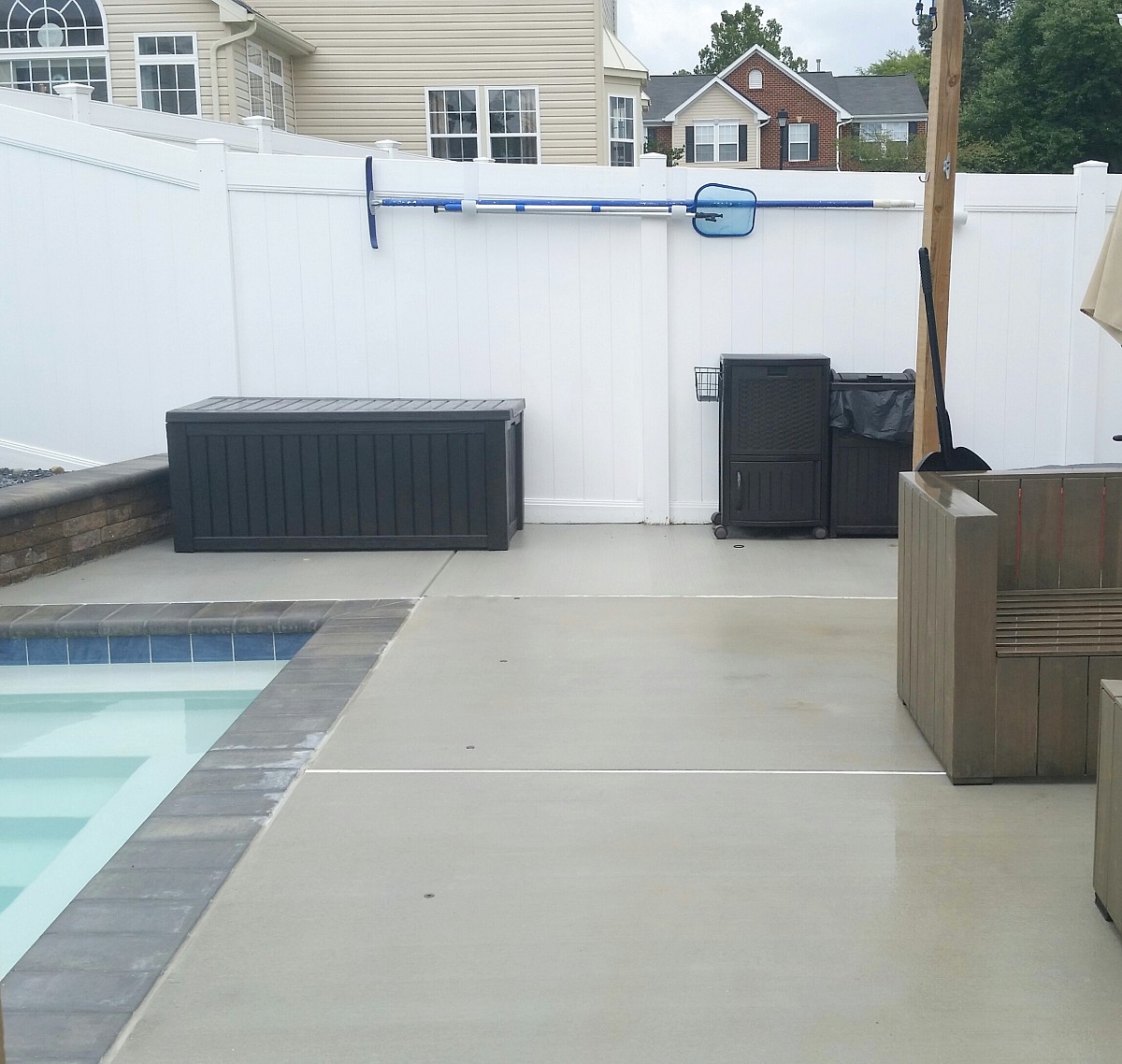 I was very satisfied with JA and Sons from the beginning. When the owner came over for the estimate, he was very professional. He took measurements and told me that he would email me a proposal the following day, which he did. Of the three companies that we talked with, his estimate was the best price and his approach the most professional.
Although his was the lowest of the estimates, which sometimes means you're going to get shoddy work, that was not the case here. My wife and I saw that they had A and A+ reviews everywhere, leading us to believe that they were the company to go with. We weren't wrong; they lived up to our expectations in the following ways:
came to do the work on the day they said they would do it
showed up when they were supposed to
were professional and courteous while they were doing the work
cleaned up after themselves
gave us what we wanted – a consistent continuation of both the patio and the retaining wall
pushed back the borders of the area where they were about to pour the concrete, at our request – without charging us more
were flexible and generous
went the extra mile to do an all-around outstanding job
The work they did on the patio and the retaining wall was exemplary. You can't tell where the existing structures end and the new ones start.
Now we've got patio tables set up on the pool surround, which you can see in the photos. That retaining wall does double duty when there's an overflow of people. They can sit on the wall with a TV tray and have some barbecue. During the summertime, when it's warm out and the pool is warm, we can have a lot of people over.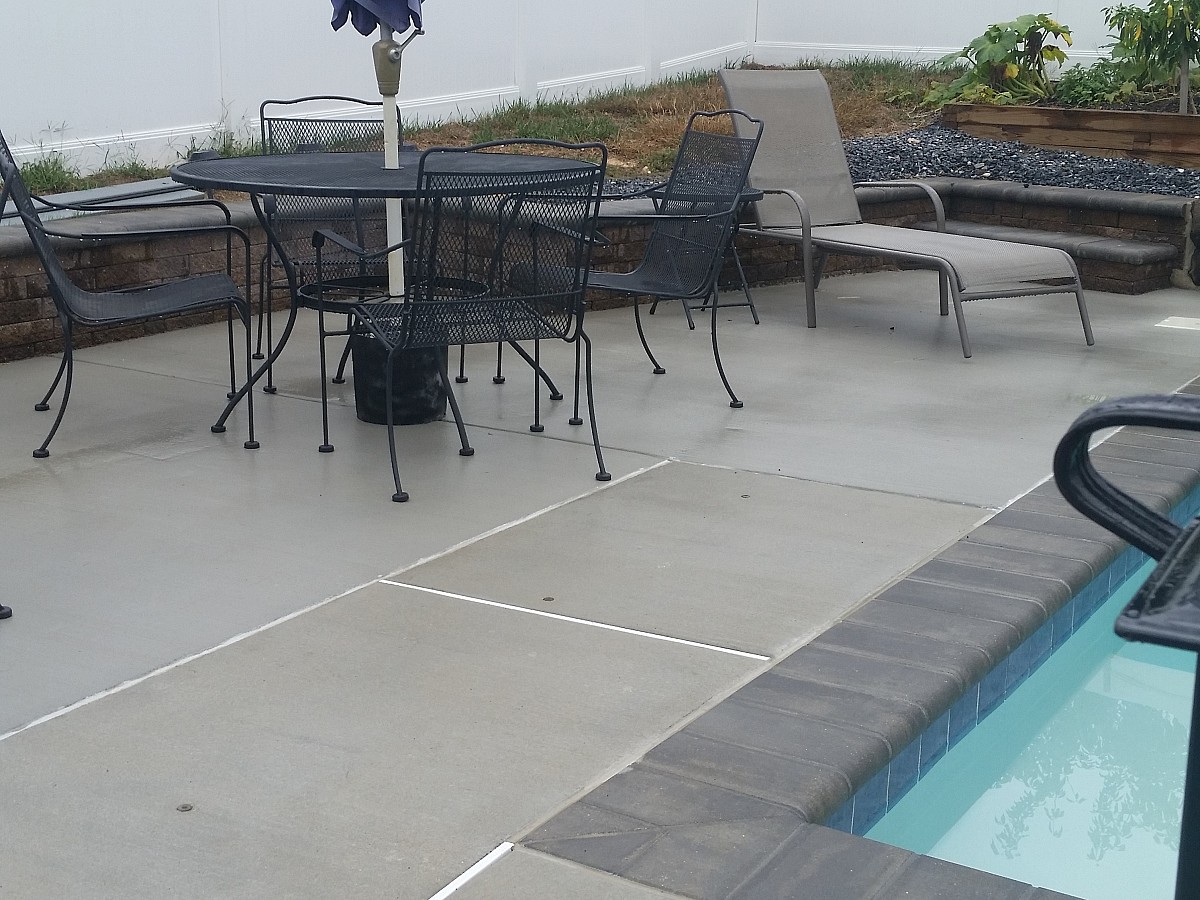 That Networx website was very handy, too. I'm glad that I came across the site and got the link to JA Landscaping because their work was really, really good. It sure is a lot better than the old days when you just had to get word of mouth from a friend down the street.
My advice when you want to find a good contractor: Take the time to look for reviews on sites such as the Better Business Bureau, Networx, and others. Look at the company's own website, where they'll usually have pictures of their past work. When you do get a call or a contractor comes over to do an estimate, ask questions. Find out what other work they've done in the area that you could see or references you could contact. Make sure they're licensed, bonded, and insured, and find out whether they're accredited with any organizations. Get at least 3 estimates, find out what each includes, and compare.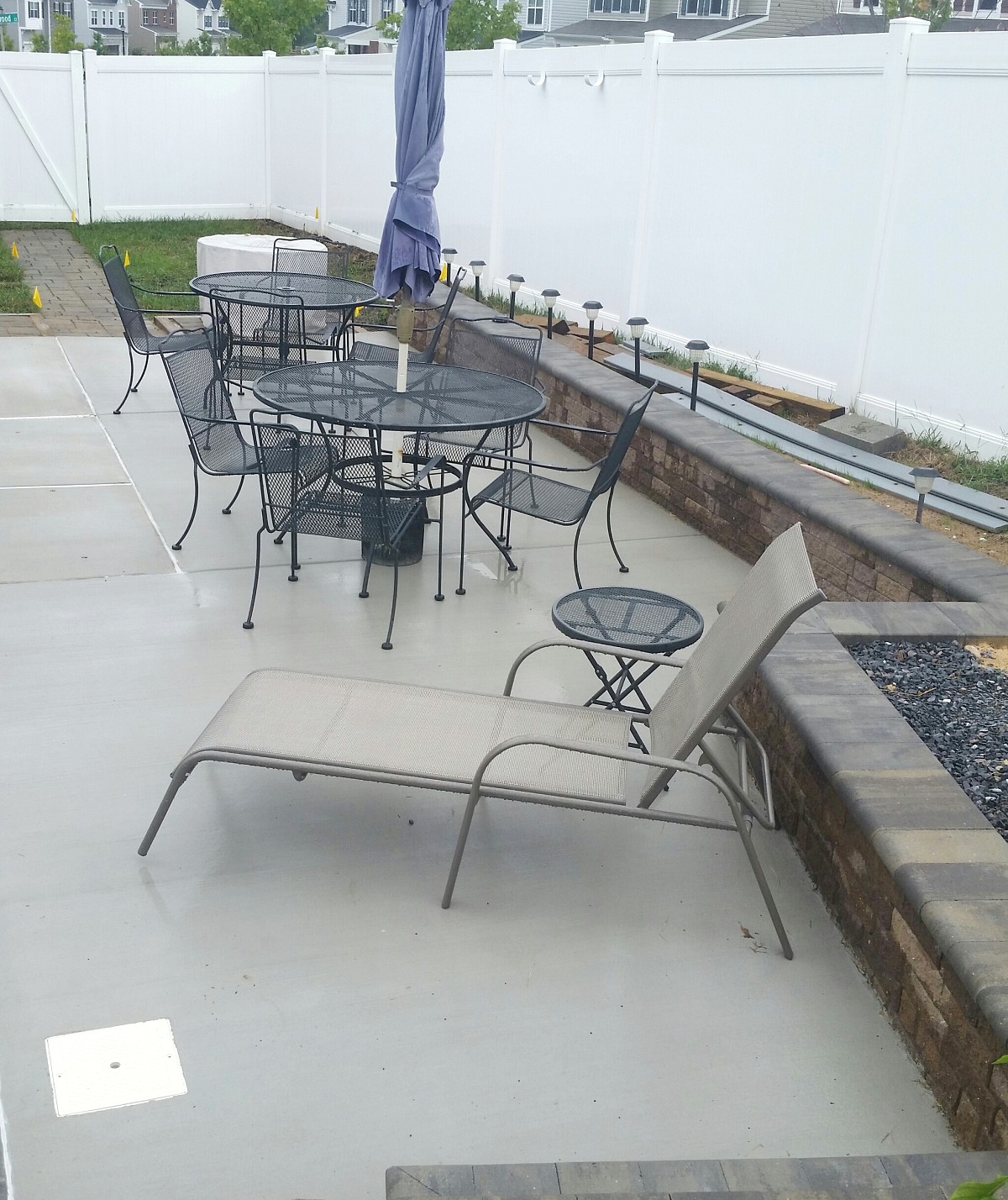 Save