Nine Tried-And-True Green Decorating Tips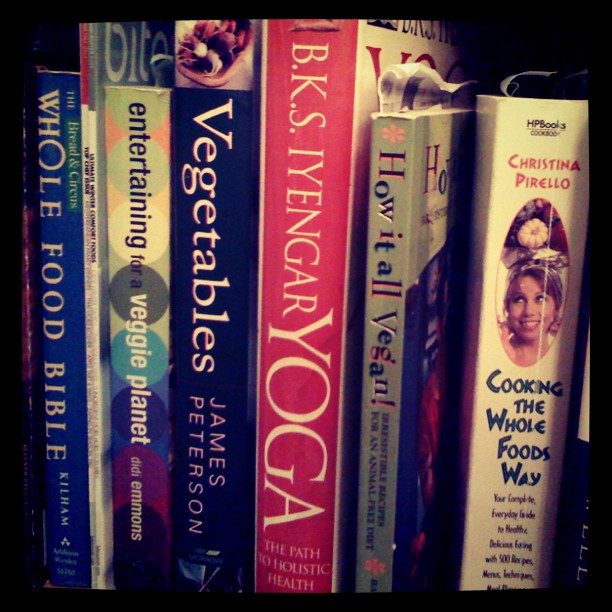 They say that "green" is the new black, and isn't it great when social responsibility becomes stylish? Suddenly, sustainability is in, plastic is passé, and secondhand is oh-so-savvy. What a wonderful era!
If you've been dreaming of giving your home a bit of a facelift for the new year, then you're in luck. Decorating and design are easily "greened" with a little bit of know-how and some well-placed imagination. Here are simple steps towards your very own eco-palace:
1. Shop "Secondhand New": Everyone knows that secondhand means great savings, both for your wallet and for the Earth. But buying used doesn't have to mean buying old. You can score fabulous, in-season furniture by window-shopping retailers such as IKEA, Pottery Barn, etc. Make a note of the exact name and color of the items you like, then using the search function on sites like Craigslist and Ebay to track down your own gently-used copy. It's the best of both worlds!
2. Scout Your Local Rebuild Center: Reclaimed building materials have the same charm and romance as more traditional antiques. Weatherworn with a story, or perfectly polished and modern, you can find something to suit every style. Look for tiles and flooring (even mismatched can be beautiful, especially in small spaces), fixtures and cabinetry, and always keep repurposing in mind. An old window makes a great wall hanging, and antique brass doorknobs can stand in as wall-mounted coat hangers. Be creative!
3. Learn to Propagate Houseplants: With most common varieties, it's easy to encourage a little asexual reproduction – via cloning. You can quickly turn one plant into ten, which you can then place strategically throughout your home. Living beings will liven up any room! Plus plants keep the air fresh and remove many of the most offensive toxins. Keep your new little air filters in thrifted containers, for an extra dash of whimsy. Check out photos of my balcony herb garden!
4. Upcycle Old Fabrics: You can use your old linens, vintage lace, or even last decade's sweaters, to reupholster padded chair seats. Mismatched cushions can look quite elegant if you simply stick to one family of colors, or coordinated textures (like cable knit ribs or velvet). Or, you can turn your unworn-yet-sentimental t-shirts into throw pillows or a patchwork quilt. Punk rock patchwork will put some excitement back into a boring living room. I turned our old tees into a quilted slip cover for our dog bed. Adorable!
5. Find The Sidewalk Fair: Almost every city has a spot for showcasing local artists, whether it's twice a year, first Thursdays, or every single Sunday. Support your city's economy and give your money directly to an artisan. Save energy via transportation and shipping. Say no to corporate art!
6. Thrift, Thrift, Thrift: Linens, lamps, books, art, tchotchkes, kitchenware, toys, and furniture. Secondhand is sustainable, vintage is magical, and antiques are art. Used items give your home an instant sense of independence. Mix and match old with new, traditional with modern, and you'll be able to create a room that's chic, unique and totally you.
7. Save Those Mason Jars: Applesauce, marinara, or whichever large jars you buy on a regular basis: start saving them. Once you've collected 4-5 that match, you can use them to display grains, dried beans, and other dried goods on your kitchen counter. Or, use them in the bathroom to hold cotton balls, q-tips, and other small items. Confession: I'm a glass jar junkie, and I've actually bought food items just to get the containers they come in.
8. Landscape With Native Plants: Don't forget to keep it "green" on the outside, too. When designing your exterior, look for local vegetation and climate-appropriate species. This will reduce water and energy inputs as well as increasing the likelihood that your lovely landscaping will last. Native plants are a black-thumb gardener's best friend. And for goodness sake, ditch the water-hogging lawn and replace it with rocks, bark, or other good-looking groundcover. Grow vegetables!
9. If You Do Buy New . . . make sure that you make eco-friendly and socially conscious purchases. Sustainable woods include eucalyptus and bamboo (sometimes, not always). Recylced barn wood is popular right now, and upcycled wood is a sustainable choice. Look for non-toxic, low-VOC paints. Choose natural stone over manmade synthetics. Go for glass as opposed to plastic. Try to hold out for "Made in America".
Here's to a gorgeous new year, and good luck on your green decorating adventure!
Sayward Rebhal is a Networx - https://www.networx.com - writer. Get home & garden ideas like this - https://www.networx.com/article/nine-tried-and-true-green-decorating-tip - on Networx.
Looking for a Pro? Call us at (866) 441-6648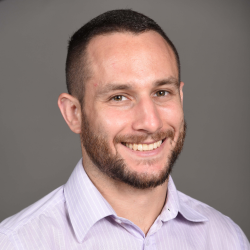 Top Cities Covered by our Remodeling Contractors