Interior Double Doors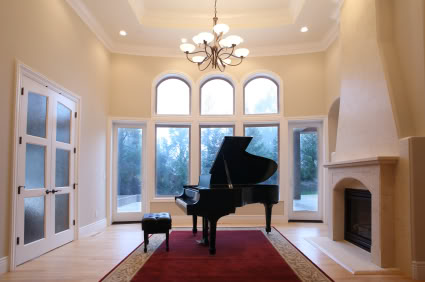 To my mind, few things are more elegant than double doors that open from room to room. The idea of swinging two doors open wide and sweeping into a room is so dramatic! Okay, well, maybe that's just my fantasy. But there are many reasons why interior double doors can make much more sense than a single door.
I am currently working on a dining room for a client. The room is approximately 11' x 11' – a little small and very square. Such a tiny jewel box of a space works best with a very symmetrical design scheme. In this case, one wall has a bay window neatly centered on the wall, the second wall has a centered 5' opening to the living room, and the third is devoid of any openings. The fourth wall currently has a standard 30"-wide swinging door connecting the dining room to the kitchen. This door is off-center and looks awkward. Additionally, because it's one standard-width door, when it swings into the room, it hits the chairs.
My recommendation for my clients was to widen the doorway to approximately 48" and install a set of narrow double French doors that will open into the kitchen. The wider opening can be centered on the wall, creating a much-desired symmetry in the dining room. Additionally, the two narrower doors will be easy to carry platters of food through, while taking up less floor space than a single standard-width door. Finally, the doors will be glass-paned, allowing extra light to flow through. It's a win-win-win!
Here are more reasons why installing interior double doors is a great choice:
1. Temperature Control
Adding doors for temperature control. Traditionally, homes built before the days of central cooling and heating had smaller rooms with doors separating them. Open floor plans and homes with wide door openings between rooms can be very expensive to heat and cool. If you're concerned with saving fuel and costs, consider installing more doors in your openings. Interior double doors will fill the wider spaces and offer enhanced heating and cooling control.
2. Traffic Flow
Replacing wider single doors for improved floor plan and traffic flow. When decorating a room in a home, take into consideration the size and scale of the furnishings in relation to each other and the size of the room, as well as traffic flow. If space is tight, then the swing of the door must be taken into consideration. It's extremely awkward if you bump a door into a chair every time you enter a room or open a closet.
3. Decorative Statement
Interior double doors make a decorative statement. Whether you DIY this relatively easy project or hire a handyman to take care of it, installing interior double doors can add instant elegance and value to the home.
Whether it's for temperature control or space planning, or to add a visual punch to your space, interior double doors offer a lot of bang for the buck.
Linda Merill writes for networx.com.
Updated May 27, 2018.
Looking for a Pro? Call us at (866) 441-6648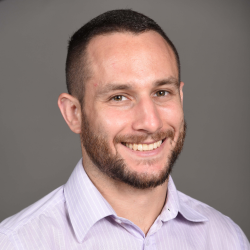 Top Cities Covered by our Remodeling Contractors