Entrance Foyer Addition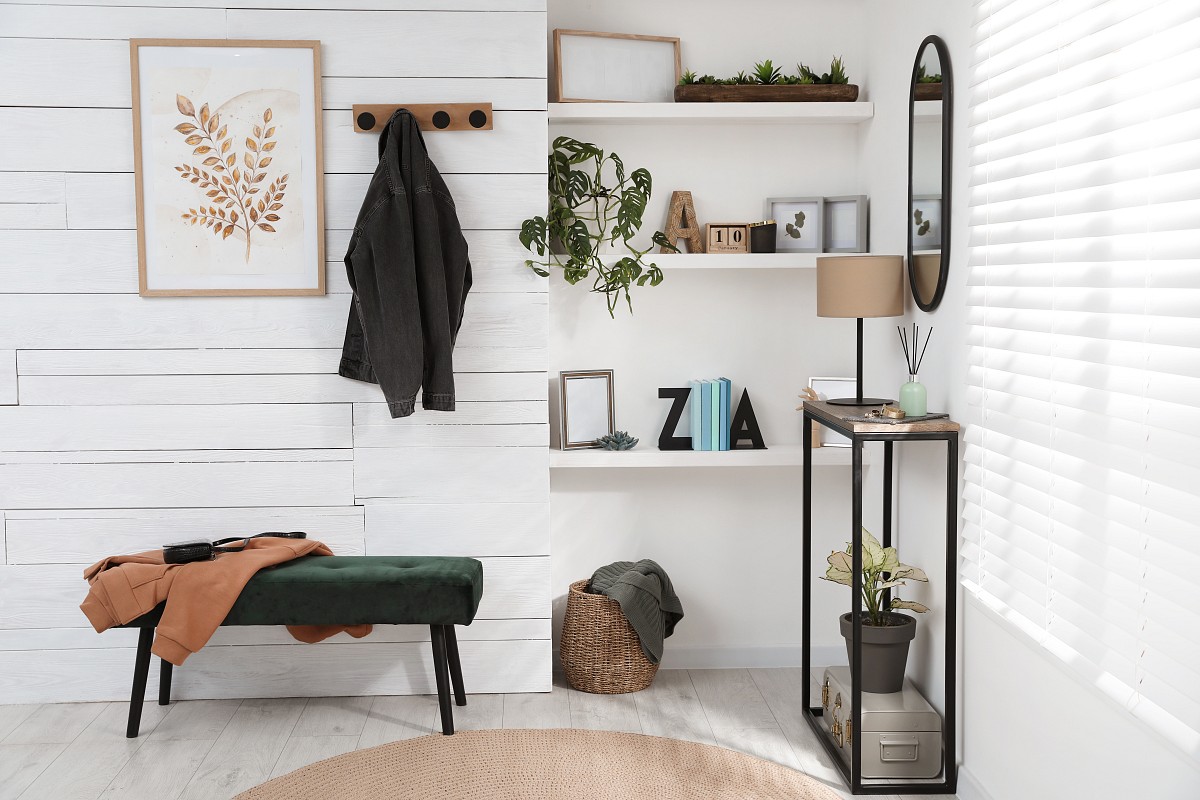 "I love my home but … my front door opens right into the living room." No doubt about it, this is definitely an awkward floor plan. You may have tried ignoring the problem or decorating around it. Now, however, you're ready for a change. Creating an entrance foyer is an affordable home improvement project, and you'll love the difference it makes in defining your living space.
Advantages of an Entrance Foyer
Privacy. If you add on an entrance foyer, you will no longer feel like your living room is a goldfish bowl, putting you and your household on display whenever someone comes to the front door.


Energy efficiency. When the front door opens directly into your living room, you'll get hit with icy blasts in winter (and waves of heat in summer) every time somebody opens that darn door again. The foyer acts as a buffer zone, taking some pressure off your HVAC system and cutting your utility bills.


Organization. Let's face it, if you're the absent-minded type (and who isn't during the frantic morning rush hour?), you're more likely to remember keys, gloves, and bag when they're always stashed in one handy spot. That's where a foyer comes to the rescue. It can also serve as Command Central, with a large bulletin board posting the family's schedule and important messages.


Mess containment. When is an entrance foyer a multitasking marvel? When it doubles as a mudroom -- a place for kids big and small to stash muddy boots, soggy coats, and sopping umbrellas, instead of draping them all over your beautifully decorated living room.
Add a Foyer – How to
Below we list 3 basic ways to add a front foyer. Whichever you choose, hire a reliable remodeling contractor to get the job done right. Before you build, check to see exactly what legalities you will need to take care of, such as a construction permit and/or permission from your homeowners association or condo board. Another important consideration: Do you want your foyer to be heated? If so, be sure to extend your ductwork.
1) Build a bump-out
If you have the yard space and local zoning allows, build your entryway onto the outside of your house, as a bump-out. This is the most complex and costly method; you'll need to install a new exterior door, sturdy flooring, electrical wiring, and a roof, as well as the walls. However, this type of foyer construction offers multiple design possibilities and a bumpout won't reduce your interior floor space.
2) Enclose your porch
Transform your existing porch (or just a part of it) into an entrance foyer. This second method is generally simpler (read "less expensive") than constructing a bump-out, since you probably have at least a few of the basics – such as an electrical power supply -- already in place.
3) Steal a slice of your living room
Here's the easiest method, although it will cut into your indoor space. Basically, what you'll do is frame a box. One of the sides will be composed of your entry door and part of your home's front wall. Install an interior door on another side, either opposite or adjacent to the front side. With this type of foyer, there's no need to add heat, electricity, and the like, although you might want to install tile or other water-resistant flooring.
Must-haves for Your New Foyer
Bench. Some place to set down your packages or sit while you get boots on and off is a must. Bonus points if it includes a storage space to stash outdoor footwear. This is a great DIY project.


Hooks. Keep coats, jackets, and (woof!) dog leashes within easy reach. Child-height hooks help motivate your kids to hang up their stuff.


Key holder. A magnetic key holder is an oh-so-handy addition to your foyer wall.


Storage. You'll appreciate a dedicated spot for mittens, hats, scarves (or flip-flops, bathing suits, and sunhats) and all sorts of seasonal paraphernalia.


Mirror. Provide a way to check your appearance before you go out on the town or come in from the storms.


More inspiration. A wheeled storage cart, upcycled metal lockers, an umbrella stand, or a wall mount for a baby stroller might all be practical accessories for your new foyer area.
Looking for a Pro? Call us at (866) 441-6648