What to Do if Your Floor Has Been Improperly Installed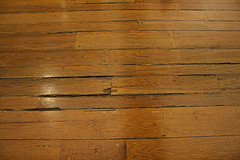 Source: Flickr: wheany
A new floor can create a whole new look for your home. Whether you've installed an elegant hardwood floor or a modern linoleum floor, it will be a big factor in your home's appeal and value. However, improper installation can make all that effort and money worthless, and cause you many headaches along the way.
Types of Improper Floor Installation
The most common cause of improper floor installation is inadequate preparation of the surface on which the floor is placed. If glue, nails or anything making the surface uneven or rough is left behind, the new floor will look bad, not last as long and could suffer damage. Hardwood floors are especially sensitive to their subfloor because they can expand and contract. If the underlying surface is not even or the hardwood floor is not properly attached to the subfloor, the floor will buckle.
Another common installation error is installing a floor in an unfit environment. For example, if you've laid a hardwood floor in a damp area of your home, especially if you live in a rainy climate, it's likely the floor will warp and you may have leaks. Granted, if you've put in a moisture barrier and left proper gaps between the planks, it might be okay, but in general wood is not a good idea for moist locations. The best bet for such an area would be to hire a professional tile installer and have a tile floor put in.
Flooring Warranty
Often when damage is a result of improper installation, repairs will be covered by an installer's warranty (one reason why it's recommended to hire a professional flooring contractor install your floor). However, warranties usually only last between six months and a year. Although that's usually enough time for installation flaws to show up, if problems arise after that time usually a manufacturer's warranty will still apply but won't cover damages due to faulty installation. In addition, your manufacturer's warranty may be voided if you install the floor as a DIY project, even if the damage is unrelated.
What to Do
Depending on the severity and location of the damage, you may be able to live with the floor as is. If not, contact the contractor who installed your flooring. If he refuses to fix it or claims it's not his fault, contact your homeowner's insurance provider. If they too refuse to cover the damage, try to determine what the actual cause was. You might want to take the culpable party to court. Whatever you do, be sure to document the damage with pictures and notes and keep detailed records.
It's important to realize that hiring a reliable professional will help guarantee that your floor is properly installed. While quality workmanship may be more costly, in the long run it will pay off. If, however, it is too late, be sure to receive whatever service you deserve and have your floor fixed by the accountable party.
Looking for a Pro? Call us at (866) 441-6648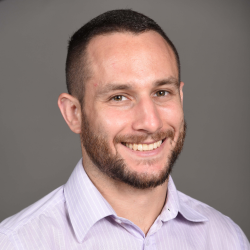 Top Cities Covered by our Flooring Contractors