Hardwood Floor Refinishing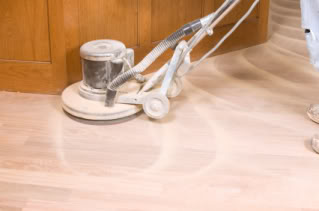 A hardwood floor is one of the most sought-after features in homes today. Its elegance and beauty are virtually unmatched, and if treated well, it can last for many decades. If your home has hardwood flooring, you can refinish it and bring out the natural beauty that was once there.
What is Refinishing?
Hardwood is a porous, vulnerable material. To help it last, a finishing coating is usually applied to protect against moisture and abrasions. Over time, this coating wears off and will need to be reapplied. To test if your floor is due for a new finish, place a drop of water on it. If the drop isn't absorbed at all, or takes a while to soak in, your floor is in good shape. However, if the drop soaks in immediately, it's time to apply a new finish.
Refinishing you hardwood floor can be a great opportunity to change the overall look of your room. If you're already clearing out the furniture and making a mess, you can complement that new, shiny floor with a fresh paint job.
There are two basic steps in refinishing your hardwood floor: Sanding down and applying the finish.
Sanding
Your hardwood floor has taken a beating over the years and probably looks marked up and worn. By sanding the floor, you can peel off the surface layers and remove stains and scratches, and prepare it for finishing. However, be aware that not all floors are in the right condition to be sanded down, and they should be at least 1/2" thick.
Before sanding, the floor will need to be stripped of any existing protective coating, and nails will need to be removed. Once this is done, the sanding can begin. Typically, either a drum sander or belt sander is used. Afterwards, a buffing machine is used to further smooth the surface. Once that is completed the area needs to be sanded again by hand. Lastly, the floor will need to be vacuumed and cleaned so that the finish can be applied.
Finishing
After the floor has been sanded, it's time to apply the finish. There are two popular finishing materials: Oil and polyurethane.
Oil, which should be natural and not petroleum-based, is both water-resistant and stain resistant. It doesn't provide much protection against scratches, but it's relatively easy to apply.
Polyurethane provides a thicker layer and can protect your floor from scratches and dings, as well as against water and stains. Additionally, as Phoenix, Arizona flooring contractors will tell you, polyurethane is also the best way to protect against the sun's UV rays. For warm, sunny climates and rooms which get a lot of sunlight, this is a major factor. However, once polyurethane gets scratched, the damage is noticeable – though it's the coating which is damaged and not the wood.
Why a Professional is Best
Refinishing a floor is a difficult procedure which requires special machinery and expert knowledge. A flooring contractor will know if your floor is fit to be sanded down, as well as the best way to go about it. Small spaces and areas close to walls are especially tough to sand and stain, but experienced contractors know how to work around these difficulties. In addition, a pro will also know the best finish to use on your type of wood, and his workmanship will enable your floor's natural beauty to shine and last.
Looking for a Pro? Call us at (866) 441-6648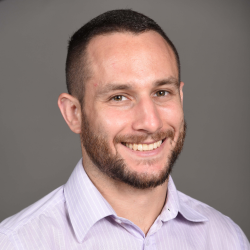 Top Cities Covered by our Flooring Contractors