About Fence Posts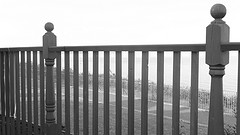 Installing a new fence? Fence posts provide the necessary structural support to keep your fencing sturdy and upright. If the posts are too weak, the fence may collapse under pressure or in strong winds. Your fence posts can be made from a variety of materials and may have decorative features such as caps to give it a unique feel.
Installation
Correct installation is essential, since uneven or weak posts will not only cause the entire fence to look unappealing but will put the fence at risk of collapsing. While this step is crucial, it's also difficult and time consuming, and should be left up to a professional fence contractor in order to ensure that your fence withstands the test of time.
Typically, fence posts are set up every six to eight feet, depending on the type of fence and its purpose. A security fence may need more posts than a decorative fence for extra strength, and steel fences will need posts in larger numbers or greater strength than aluminum fences because of the steel's weight.
Costs
Fence posts are usually made of wood, vinyl or metal. Each has different applications and a range of costs.
Wood posts, used for wood fences, typically cost between $3 and $20 apiece, depending on the thickness, height and type of wood. Vinyl posts, used for vinyl fences, usually cost from $10 to $40, depending on the size. Metal posts, which can be used with steel, aluminum or chain-link fences, as well as with wood fences, can cost $5–$50 depending on the height and style of the post.
Post Caps
Fence post caps are an additional feature of fence posts that add to the style and look of your fence. Though you can leave the top of the post as is, a cap will add a special touch. The caps may be round, flat, pointy, or a host of other shapes.
Besides store-bought caps (which can cost between 50 cents and $15 each, depending on the material and size), there are a number of homemade options. From tiles to small birdhouses, the possibilities are endless. A little creative use of art supplies and around-the-house items will allow you to decorate your posts with unique, original ideas.
Additionally, solar caps have become increasingly popular in recent years. One type of solar cap has solar panels that provide a small amount of free electricity to your home. These will require wiring and installation, so contact a professional electrician if you're interested. Alternatively, lights with solar panels can be installed as fence caps, requiring no electricity or complex installation. The lights will illuminate your yard and provide a soft, evening ambiance. These typically cost between $20 and $60 each, depending on the material, style, and power of the light.
A fence is a great way to add safety, security and privacy to your yard, which can also increase the value of your home. Whatever type of fence post or cap you choose, be sure to have it professionally installed so your fence will last.
Updated July 23, 2018.
Looking for a Pro? Call us at (866) 441-6648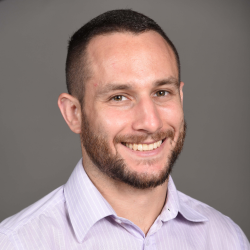 Top Cities Covered by our Fence Contractors