Chain Link Fences: The Good, The Bad, The Options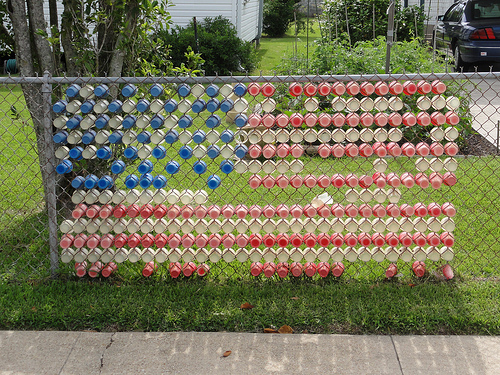 Photo of a chain link fence with a decorative design by Editor B/Flickr.

Objectively speaking, chain link fences are part good, part bad and, it must be said, part ugly. Yet many homeowners might be careful to describe them in that order, with the good features outweighing the less desirable characteristics. Regardless of your not-so-objective feelings on this ubiquitous boundary material, one thing's for sure: Chain link is a workhorse that lasts for decades with little or no maintenance. And you can't say that about almost any other type of standard fencing.

The Good
Quality chain link fences are strong, resilient and extremely durable. Neither snow nor rain nor UV rays nor high winds nor errant baseballs will keep your fence from standing tall and performing its duty. By contrast, cedar fencing (the people's choice) is far more vulnerable to all of these destructive forces.
The other primary benefit of chain link is that it's relatively see-through -- which also happens to be one of its main drawbacks, depending on your perspective. If you're in the former camp, you might not like how monolithic wood-panel fences dice up the landscape, making a backyard feel a bit like an office cubicle. Chain link works especially well for dividing small yards that back up to each other (particularly when the homeowners are chummy). The open mesh of chain link also means the fence won't block sunlight to gardens and other areas that crave the rays. Cost-wise, chain link is cheaper than wood privacy fencing, lasts longer, and requires no finishing, so its lower cost gets even lower with time.

The Bad
In terms of practicality, chain link has two primary drawbacks: it's relatively easy to climb and it's see-through, as mentioned above. The climbing issue can be a concern for folks with uncommonly talented or overzealous dogs. Wood-fence manufacturers may argue that chain link is less secure than their own products, but in reality, any able-bodied miscreant or youth running from the fuzz can easily scale a 6-foot wood fence from either side. The privacy issue is another matter. Chain link does not create a privacy (or wind) barrier unless you fill the fencing mesh with those aluminum or plastic slats. Decide for yourself whether this is aesthetically palatable.

The Ugly
Few can argue that chain link fencing offers much in the way of decoration. At best, it's not very noticeable. At worst, it can have all the charm of a prison yard. Standard chain link comes in one color: zinc. And painting it is a lot like painting concrete and brick: it turns an inherently low-maintenance material into a three- to five-year pain in the rear. However, if galvanized metal really isn't your color, you can opt for fencing with a PVC or polyester coating, available in standard colors such as green, brown and black. Just be aware that this bling can double or triple the cost of the fence.

The Options
Standard chain link may all look the same to the layperson, but there are important differences in quality. When shopping for a fence, consider its four main components:
mesh (or "fabric")
framework (posts and rails)
fittings (ties and clasps that hold it all together)
coating (for rust-protection and, if applicable, color)
Heavier-gauge mesh and framework are stronger and more expensive than lighter-gauge and smaller-diameter material. Fittings should be well made and consistently shaped. Coatings include standard galvanized—a zinc layer added before or after the pieces are shaped—and PVC or polyester. The plastic coatings are applied on top of the galvanized metal and provide additional rust protection along with the color. As a general rule for the primary fence materials, follow the ASTM standards for your application, as well as any special recommendations dictated by your city's building department or the local climate.

The Installation
DIY installation is a reasonable option for handy homeowners. Chain link is pretty straightforward and requires basic tools, with the exception of a fence stretcher, which essentially is a fancy come-along (hand-winch). As with all fencing, careful planning and accurate layout and post placement are critical. With chain link, stretching, attaching and cutting or splicing the mesh can be tricky to get just right, and gates call for special attention to detail. In the end, most people choose to hire a fencing professional. No matter who does the work, don't forget this: Contact the local building department before making any serious plans about adding a new fence or taking down an old one; believe it or not, residents in Alexandria, VA are in hot water with local authorities for removing their dilapidated '50s-era chain link fence, deemed historically valuable by the city.
Updated April 10, 2018.
Looking for a Pro? Call us at (866) 441-6648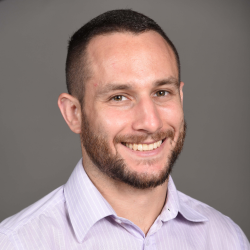 Top Cities Covered by our Fence Contractors