Creating Privacy Around Your Home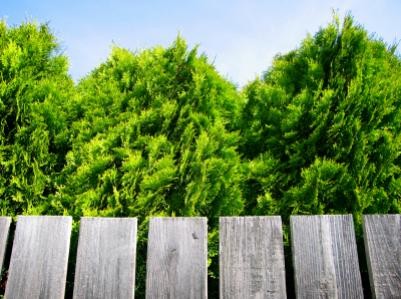 You may not always agree with your family's point of view, but wouldn't it be nice if you could at least enjoy the view you've got while listening to them talk? Or maybe you live alone, but feel almost like part of the family next door since you can hear practically everything they say to each other from your bedroom window. And even if the neighbors are quiet, you're probably tired of looking out your kitchen window and seeing the rusty old boat they've been claiming to paint for the last 5 years, right? If any of this sounds familiar, then you might be in the market for a little yard makeover. We are here to help you figure out where to start.
Fences, hedges, trees and low walls are great ways to add the element of privacy to your home by shielding out unwanted neighborhood sights and sounds, while still remaining aesthetically pleasing. They are also a good economic choice because you can install them yourself if you go for an uncomplicated look and a can-do attitude. The first thing to do is a thorough walkthrough of your property. Check out your views from inside, outside, upstairs, downstairs - get all your bases covered so that you can decide where you want to add screening and where you want to leave your natural views. You might find it helpful to bring a friend or family member along with you to act as a visual aid by standing in potential screening areas. This will help you decide how tall and wide your screens need to be in order to satisfy your wandering eyes.
If you need an immediate fix, you'll probably want to go with a fence. In general, fences should be about 6 feet high for small properties. You can go up to 8 feet for areas that need it, but you don't want to feel caged in; so, be thoughtful when choosing the height of your fence and of course, check your city ordinances to find out the maximum fence height allowed in your area. Once you have decided where you want your fence and how tall it should be, you can use pre-made fence panels from any large home improvement chain near you (Home Depot, Lowe's, etc.) and build the fence yourself.
*Wood tip: If you go with a wooden fence, make sure to treat it with sealant before installation. This will keep the wood from rotting and can help double the lifespan of the wood.
If you don't mind growing into your new yard barriers slowly, you can invest in hedges or trees to give your home more natural privacy and a greater blockade for sound. Consider mixing evergreen and deciduous shrubs in your hedges, since they require less pruning year-round. Make sure you choose a tree and a pattern that works for your space - if you pick one that is too big, you will run into problems. My family moved into a new home when I was a teenager and had to remove an existing tree in our front garden because the roots were starting to push up the brick walkway to our front door and the branches were falling onto our roof when it rained. You do not want to be the cause of such problems with your tree choice. You should look for medium-sized shrubs to create a border around your yard if it is along the street and consider staggering trees throughout the perimeter. Do a little research and find one that will be the right size for your space and that will thrive in the location in which you need it.
Choosing the type of tree, hedge or shrub that's best for your property depends on your climate zone, the existing landscaping of your yard or garden and the shape of the land itself. Check with your local nursery to find out what greenery is native to your area and how you can incorporate the most appropriate ones. For example, in New England, cranberry bushes, redosier dogwood, and common juniper trees grow well, and in the Southwest, acacia and rosewood plants flourish.
You may also consider mixing trees with fencing to give your yard a more complex look. Short walls of three or four foot height can be installed to create seating areas and to add a color. Walls also may be used as a canvas for beautiful vines or tall flowers if you're looking for an extra splash of life outside.
Looking for a Pro? Call us at (866) 441-6648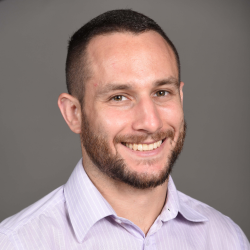 Landscaping Average Costs
Top Cities Covered by our Landscapers