Security Fence Dos And Don'ts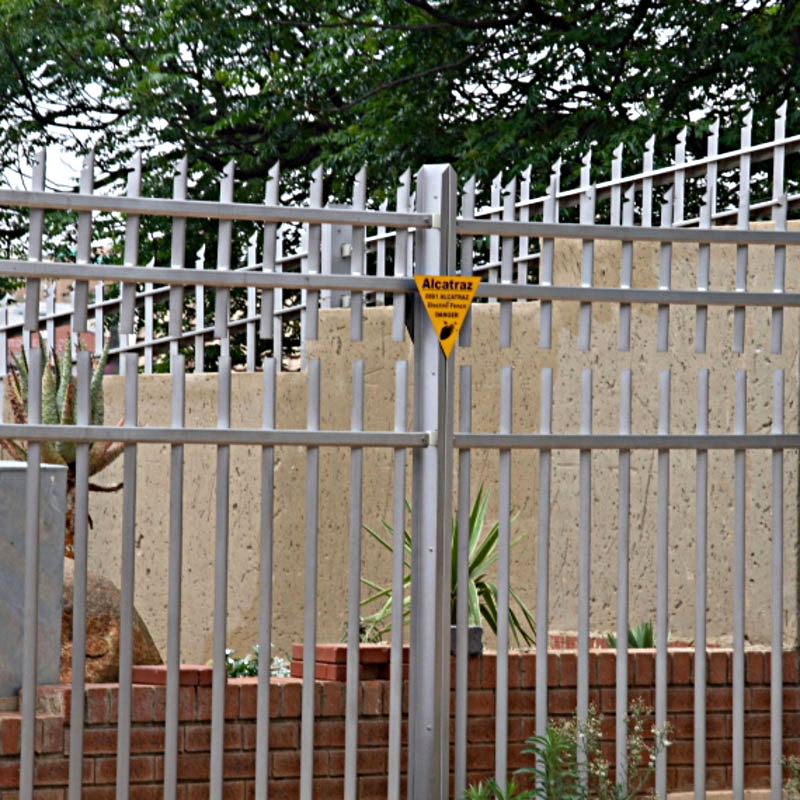 If your home is your castle, then a good security fence is the first line of defense against unwanted intruders into your kingdom. But what, exactly, makes a "good" security fence? This type of fence installation is all about the details. Find out how to install a security fence that will truly protect your home -- and what not to do.
DO check with your local building authority first. Before you get started with your security fence installation, find out whether you need to pull a permit. The height of residential fences is likely to be restricted, usually to a maximum of 6 feet for backyard fencing and 3-4 feet for the front of your property.
DO contact your homeowners insurance provider, as well. Security fence installation may offer a fringe benefit in terms of lowered premiums. Find out from your homeowners insurer about any special conditions that they may have in place.
DO remember the true function of a security fence. Most break-ins are random, based on how easy a house looks to get into. Your security fence should be designed, above all, to stop lawbreakers before they even attempt to enter.
DON'T let security fence height restrictions flummox you. Ensure that your fence will not be easy to climb over. For example, install a chain link fence with a small enough weave that it won't provide convenient handholds or footholds. Additional measures might include topping the fence with spikes, or layering (installing a second row of fencing a few feet inside the first).
DO pay attention to seemingly minor details. Screws or other hardware used to hold your fence together ought to be strong and difficult to unfasten; welding makes for the strongest connection. Wire mesh fencing should be thick enough to resist cutting.
DON'T ignore the importance of a good gate. As mentioned, all hardware should be solidly fixed in place. Build the gate as tall as the fence itself so it won't be a weak point. Install necessary backup such as additional lighting, an intercom system, and fingerprint or iris recognition technology.
DON'T install a security fence that can easily conceal a would-be intruder. If you're planning a wood fence installation, for example, go for a sturdy palisade style (with spaces between the boards), which allows more visibility than a closeboard fence (where the boards overlap).
DO consider an electric fence. Receiving an electric shock on contact with your fencing tends to be a very powerful deterrent to a potential intruder or vandal. An electric fence is often a very cost-effective way of filling your home security needs.
DO make your residential security fence pleasant to look at. In addition to privacy and security, you want your home to provide you and your family with a comfortable, welcoming feeling. To achieve this effect, you could soften the look of a sturdy metal fence by backing it with a natural green hedge, for example.
DO put together an integrated home security plan. Combine your fencing with other deterrents and defenses, such as outdoor lighting, closed circuit television cameras, a burglar alarm with backup power supply, and/or a sophisticated smart home system that will inform you of any activity going on in your house (no matter where in the world you happen to be).
DON'T go it alone. Security fencing is not a suitable DIY project – you need professional know-how. Do your part by researching online and clarifying your security needs. Then call a reliable fence company for tried and true expert security fence solutions.
Laura Firszt writes for networx.com.
Updated July 4, 2018.
Looking for a Pro? Call us at (866) 441-6648