4 Ways Smart Homes Are Getting Smarter Than Ever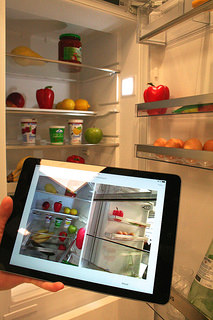 It used to be that we adults just had to worry about keeping up with our children in the smarts department. (Remember the first time you had to ask your offspring to show you how to use email or Facebook?) Now, as the technological revolution progresses ever farther and ever faster, we are faced with a new challenge … these days, not only our kids but even our houses are getting smarter than we are. You've heard of a smart house system? (If you haven't, just ask your kids what it is.) Well, today's home is no longer merely smart, it's a positive genius. Let's take a look at four of the ways smart homes are upping their IQs.
1. Control
Smart home technology is all about control, so anyone who is a control freak will be in seventh heaven. Even if you're just a regular guy or gal, you will probably find this stuff kind of fun. No more standing in the aisle of your local supermarket, wondering about the list of items you needed to pick up; a smart fridge can send a photo of its contents to your phone so you'll know exactly what you already have on hand. And no more spending your entire vacation worrying whether you left the stove turned on or the front door unlocked. You can get an app that virtually turns your Smartphone into a remote. Compatible with either Android or iPhone operating systems, this app has the uncanny ability to control a whole host of devices inside your home, long distance from wherever you may be.
2. Comfort
On a day-to-day basis, smart home features will make your life more comfortable. Imagine heading back to your house after work, looking forward to a relaxed supper. At appropriate intervals, your smart home system, preprogrammed by you, will turn on the oven, your home's heat, and the lights in your dining room. When you arrive home, cold rain, sleet, or the lake-effect snow known so well by residents of northern Ohio may start to fall. There's no need for a separate opener to raise your Cleveland garage door and let you safely inside. Your smart house app will take care of it. (SAFETY NOTE: Dedicated garage door openers can be a security risk, as they are frequently stolen from cars and used to break into homes while the owners are at work.)
3. Security
Speaking of security, smart home systems offer a number of nifty features to make your house or apartment more secure. No need to carry a house key or make duplicates for pet sitters; you can create an electronic key for whomever you wish and disable it if necessary. Even more high tech, special sensors not only detect motion in the rooms or on the grounds, they can also monitor the opening and closing of doors, windows and even drawers. These sensors can also identify moisture, carbon monoxide, unusually high temperature, or smoke inside your home. Several steps above old-fashioned burglar alarms, they are able to help alert you to a variety of emergencies, such as flood, CO leakage, or fire, in addition to intruders. Another type of safety is protected when the smart home program is used to keep tabs on elderly people living alone, for example by reminding them to take their medication.
4. Ecology
Having a smart home is great for reining in your utility bills and reducing your carbon footprint. You can program the system to run the heating or air conditioning only when you normally use it and switch it off during the hours that you are asleep or away from home, avoiding the waste of fuel. What's more, the system can automatically track your energy consumption and report unusual high levels of usage or areas of wastage. Save water, too, with devices like smart toilets (really!) and water-efficient showers in the bathroom, as well as robotic sprinklers for a greener garden.
Laura Firszt writes for networx.com.
Looking for a Pro? Call us at (866) 441-6648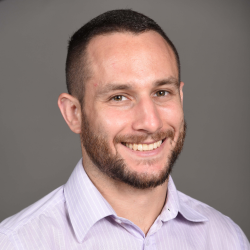 Top Cities Covered by our Plumbers