Designer Picks: Graphic Rugs for Modern Spaces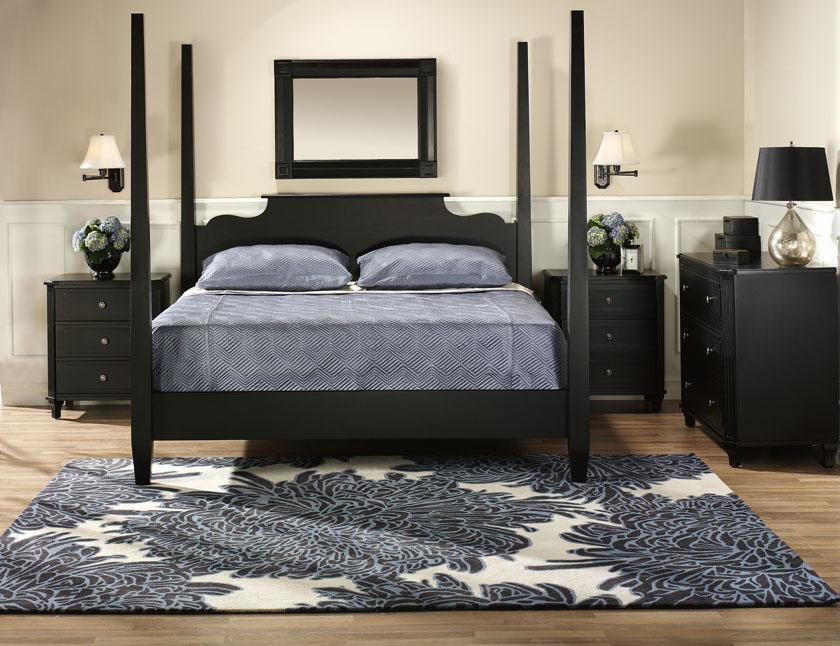 A graphic rug can be a work of art in a space and will add a definite visual punch to the décor. Whether abstract, or an abstracted classic detail, these rugs are statement pieces. Whether you live in a Tribeca loft or a mod ranch house in Austin, flooring is a large, very important, aspect of your environment and shouldn't be overlooked. Here are some great selections to dress up your modern space:
Birch Hand-Tufted Wool Rug by Angela Adams: The Birch hand-tufted rug is truly artwork for the floor. The serene birch tree patterned rug comes in two ground colors: light blue for Morning and brown for Evening, depending on your style preference. Inspired by natural landscaping, the pattern size is large (rendering the trees nearly life-size) and truly a focal point. $375-$3,500
Spike Indoor/Outdoor Rug by Angela Adams: The Spike rug was named after an old Maine Coon cat. The wavy tiger stripe pattern, also reminiscent of waves in the ocean, would be a bold addition to any modern indoor or outdoor space. $195-$475
Streamers Rug from CB2: There are many multi-colored striped rugs on the market, but the Streamers Rug has the added kick of the appeal of streamers as they hit the floor. An unusual design element, one end of the rug features all the "streamers" bending and curling together. $399
Swirl Rug from West Elm: The pattern of the Swirl Rug is a bit of a psychedelic yellow brick road. Woven in gray, ivory and citron yellow wool, this pinwheel patterned rug would be a focal point in both a living room or even a kids room. $129-$799
Bull's Eye Rug by Lourdes Sanches for West Elm: A more traditional pinwheel shape than the Swirl rug, the Bull's Eye rug is a multi-colored punch of color. The off-set "bull's eye" adds to the sense of mod whimsy. If you like the pattern but the colors are not yours, chose the neutral toned version. $129-$749
Chevron Rug from Rugs USA: The black and ivory Chevron rug is both classic enough for more traditional interiors, but would also be a showstopper in a modern setting as well. $69-$219
Shire Resort Rug from The Rug Market: The wood grain pattern in the Shire Rug is delicate and not overwhelming, but still graphic enough to catch the eye in any space. The yellow rug, placed in a black and white modern room would be a real standout. $72-$992
Brown Floral Rug on Overstock: The Brown Floral rug has a hippy feel that would be perfect for a teenage girl's more grown up space. Pair with white or gray furniture and pops of teal blue to pull it all together. $146.99
Chrysanthemum Area Rug by Martha Stewart: Any pattern, such as the Chrysanthemum, when blown up to oversize scale becomes a modern take on a classic design pattern. Woven in deep colorways such as deep blue or purple for a bold focal point in the room. $423
Rand Rug from Ikea: The Rand rug is a well-priced version of an expensive rug made famous by designer Nate Berkus in his own home. This style rug garnered oohs and aahs from graphics loving design fans all around the blogosphere. Nate displayed it in his dining room, but it could be used anywhere where a bold, graphic look is needed. $199-$324
Linda Merrill writes for Networx. Get home & garden ideas like this on Networx.com.
Looking for a Pro? Call us at (866) 441-6648