---
The Snapshot
Why did you look for a contractor?
Installation of hardwood floors in the home I just bought.
Why did you choose this particular contractor?
He patiently answered all my questions about the installation process and the different types of wood.
How do you feel about the results?
I love it, I love it!
If a friend asked you for a referral, what would you say about this contractor?
I'd say he's really good, very detailed.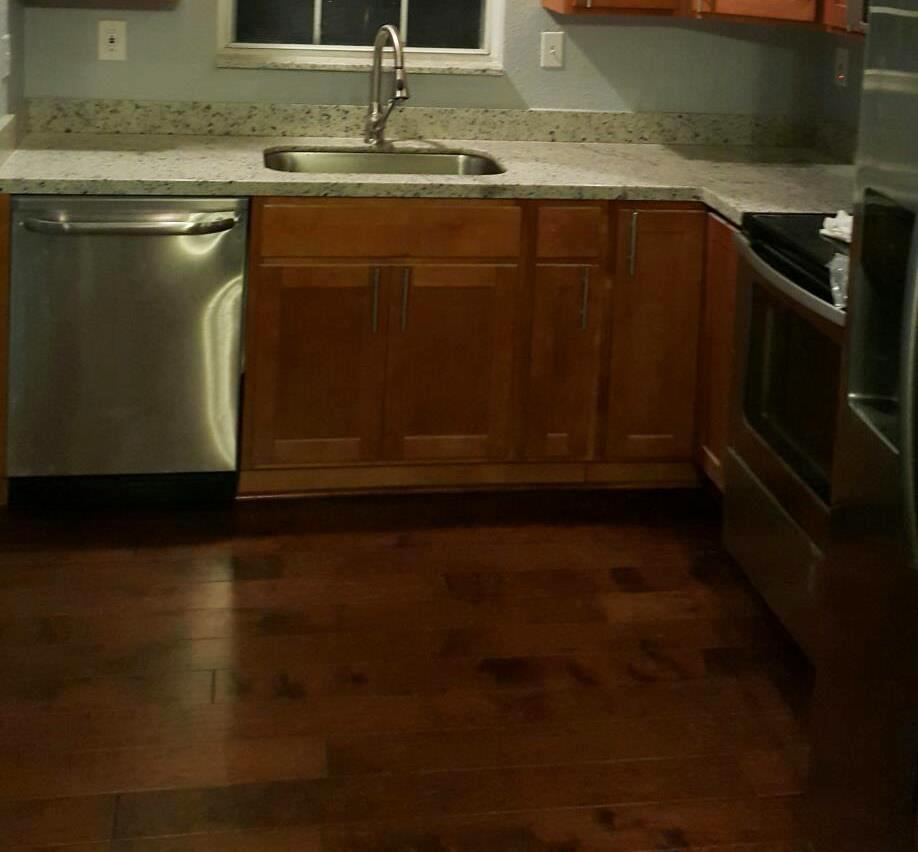 The Full Scoop
I definitely wanted hardwood floors in my new home, but I don't know anything about wood myself. That's why I chose Unlimited Flooring of South Florida out of all the contractors who gave me bids -- because I felt most comfortable with him.
He explained all the ins and outs and the pros and cons of different types of wood so clearly and patiently. When I described to him the color I wanted (a medium brown shade, which I had seen online), he came back with samples 2 days later ... and he had picked exactly what I wanted, right on the dot.
Before removing the tiles, my flooring contractor also prepared me for the possibility that the floor underneath might be damaged and reassured me that if anything was wrong, he was ready to fix it. That was my biggest issue, wanting to make sure everything was well taken care of.
As it turned out, the flooring under the tiles wasn't damaged, but it did need to be leveled. Apparently, when the previous owner installed the tiles, they didn't do a very good job. He took care of leveling the floors for me so they wouldn't be slanted.
I really wanted to finish installing the hardwood floors before I moved in, and he worked fast. It took him a week, and he did a beautiful job, with a great eye for detail.
I have no complaints at all. He's pricy but really worth it.
What advice would you give to other homeowners based on your experience?
Find a contractor who will explain everything to you. If you're like me, you want wood floors but you don't know anything about wood, so look for someone to teach you the basics and patiently answer your questions without rushing.