Creative Uses for Concrete in Your Home and Garden
One of the most contemporary and versatile materials we know, concrete is very much in the home decorating spotlight these days. You will be amazed at the wide variety of creative concrete applications. It can be used for exciting designs that run the gamut all the way from stylish, hardwearing countertops to a tres chic garden bench. Here are 8 cutting-edge concrete projects from Hometalk.
1. Concrete Kitchen Island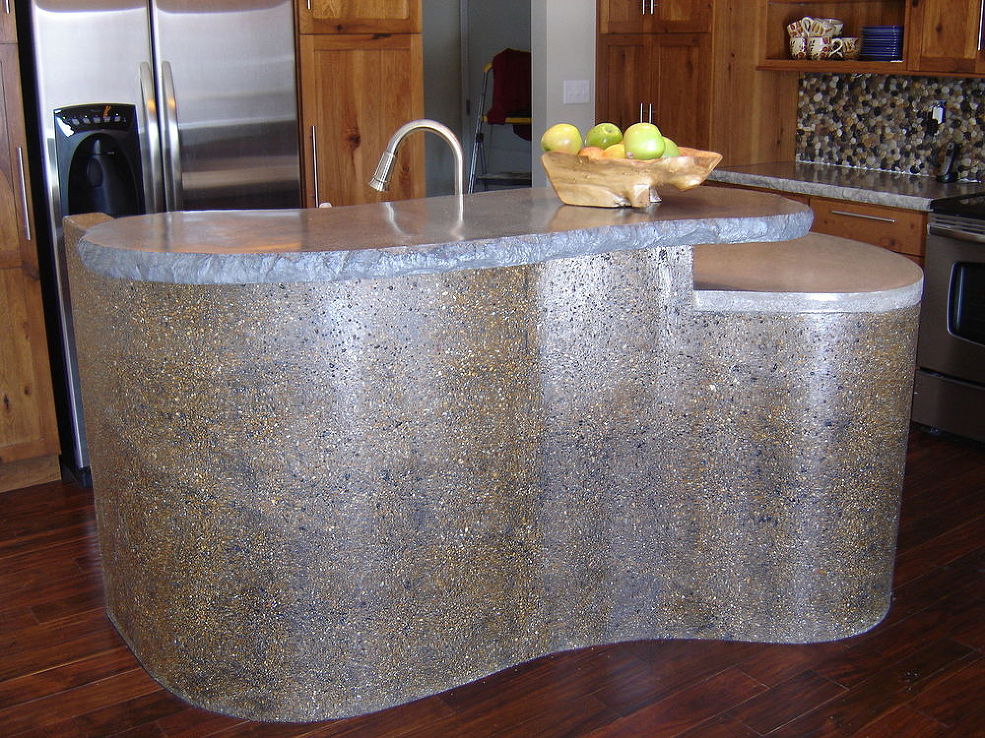 How do you come up with the ultimate kitchen island? Create a sinuously curved concrete island wall! The Chirping Frog had her heart set on this distinctive design for her new home. Eighteen bags of concrete later, she loves the finished product, which was sanded and then re-sanded to bring out its subtle gradations of color. Notice how perfectly the island coordinates with that cute pebble backsplash.
2. Garden Globes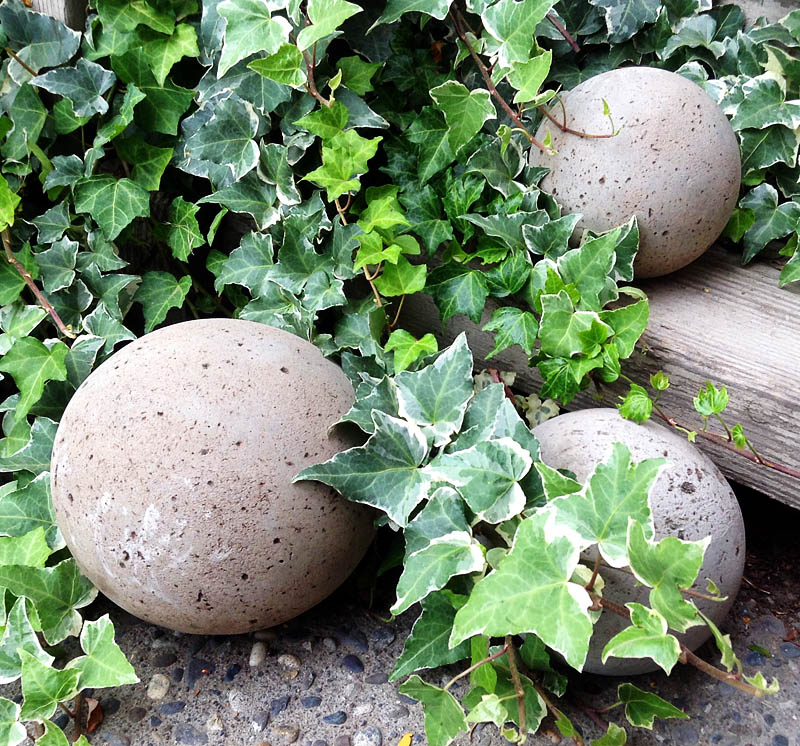 Creative concrete decor is BIG for gardens right now ... but it tends to come with a big price tag to match. Kathy @ TBD•TGG•DYSS decided to mold her own garden globes with the help of inexpensive thrift store lamp covers. The easy DIY results are gorgeous and cost only $5 apiece. Optional: add coloring and embellishments like marbles or bits of bright ceramic or glass.
3. Carved Concrete Fireplace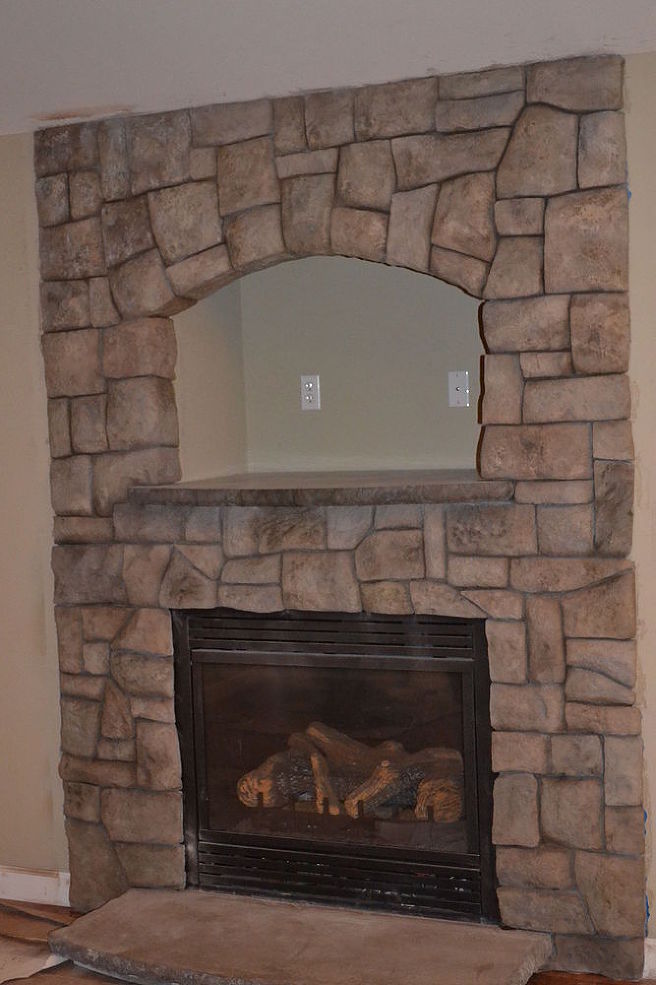 This beautiful stone fireplace isn't ... real stone, that is. Amazingly, it's actually a concrete fireplace, hand-carved by the Chirping Frog as a living room feature in the home she and her husband built. She worked with a vertical concrete mix, using stamps and a small pointed trowel. A warmly tinted stain provides the finishing touch to this outstanding project.
4. DIY Chevron Inspired Concrete Garden Bench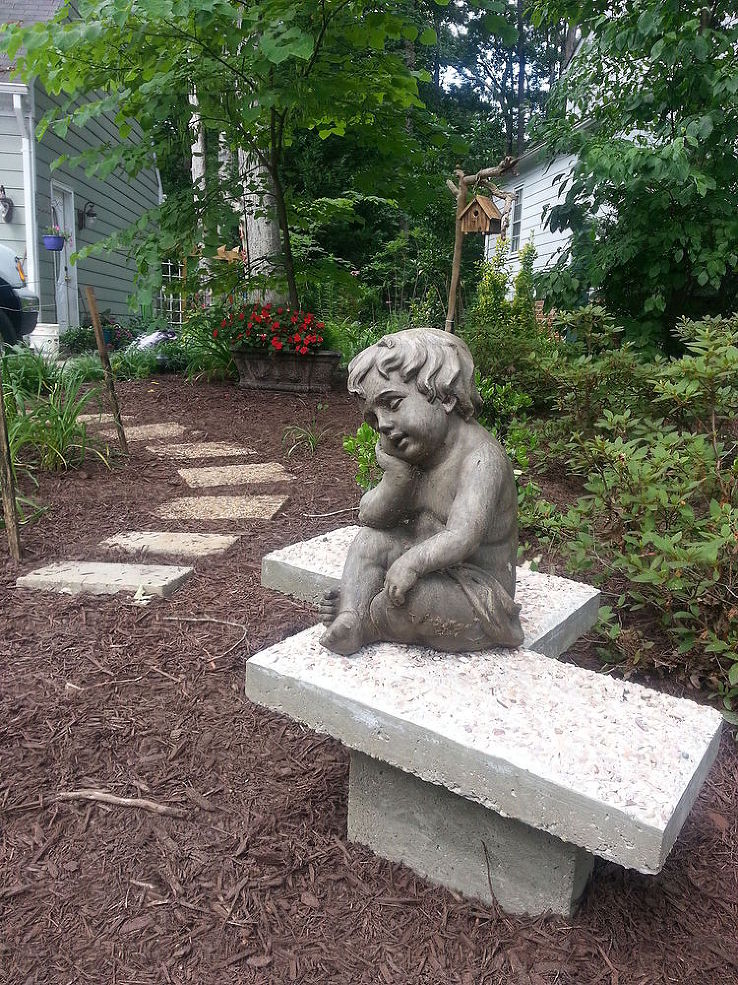 Chevron stripes are so cool, and even cooler is the idea of styling a concrete bench with zigzag panache. C. Renee of the Garden Frog Boutique put together a reusable frame out of wood to craft several of these unique, inviting garden accent pieces, which are as much a form of sculpture as they are seating.
5. DIY Concrete Planters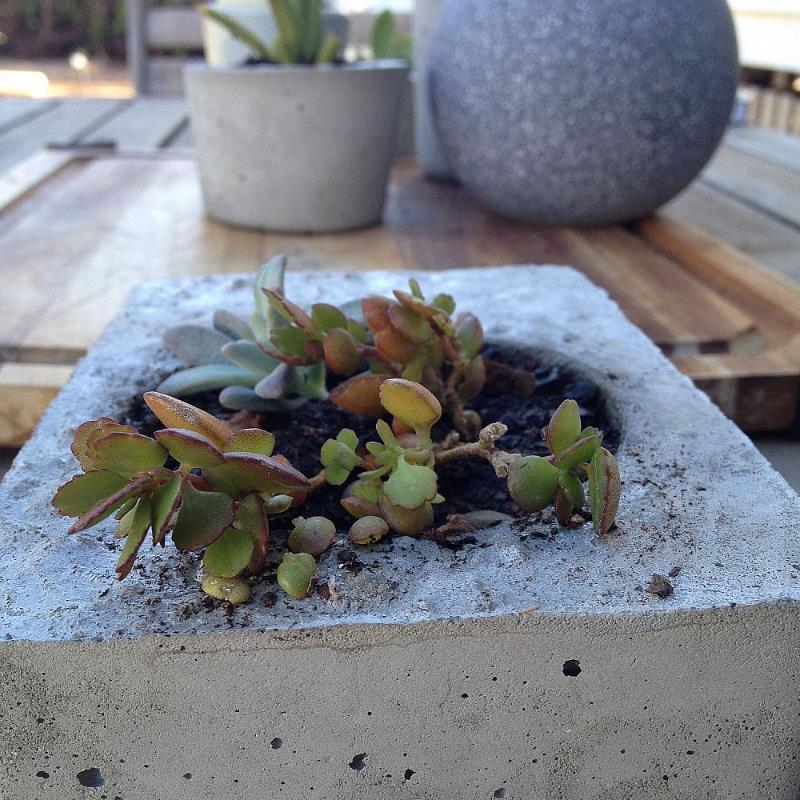 Trendy concrete planters are an easy DIY. Sarah for 20 State just grabbed a few flexible containers from her recycling and repurposed them as molds to turn out a variety of shapes and sizes. Although she used a simple concrete/sand/aggregate mix, you could add sphagnum moss and perlite to create hypertufa plant pots that are super-lightweight.
6. Concrete Floor Stained to Look Like Tile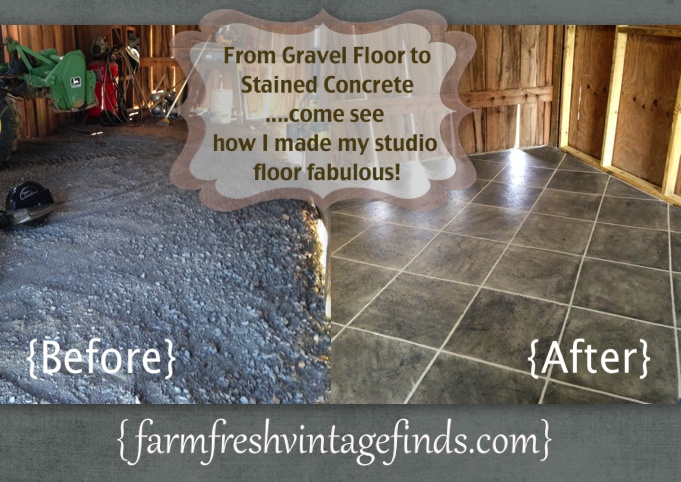 Tadaa! Farm Fresh Vintage Finds transformed her barn into a cozy studio worthy of her artistic talents. The first (major!) step was laying a sturdy concrete floor to replace the old messy gravel surface. Not content to rest on her laurels, she followed up by taping the floor in a grid pattern and staining to look like tile. A coat of low-luster sealer tops it all off.
7. Concrete Countertops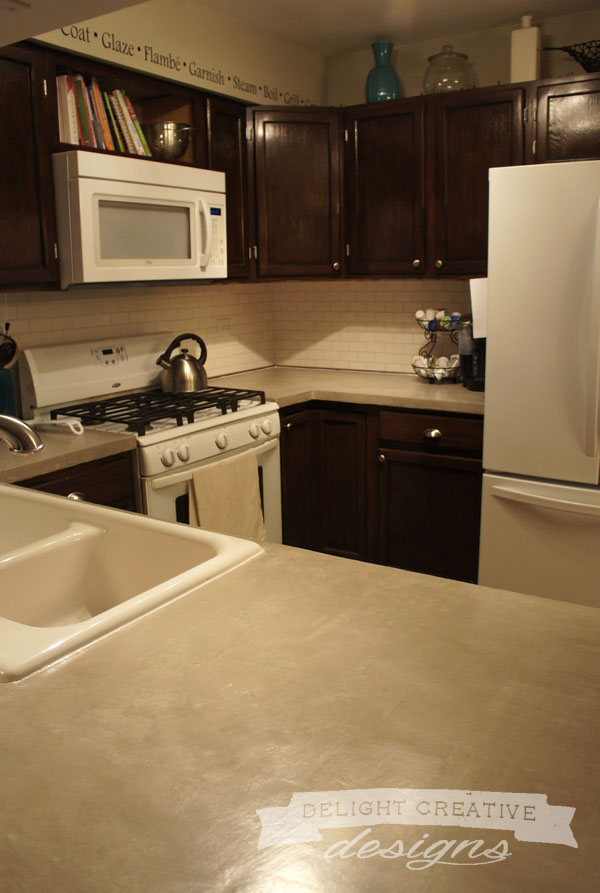 Attractive concrete countertops are a thoroughly modern look. Naomi C. of Delight Creative Designs constructed these simple to do-it-yourself countertops as part of a complete kitchen makeover; they are the ideal replacement for the former falling-apart laminate horrors. Beyond their pretty "face," concrete countertops in a bathroom or kitchen are durable and can safely cover up a multitude of cosmetic problems.
8. Poured Concrete Path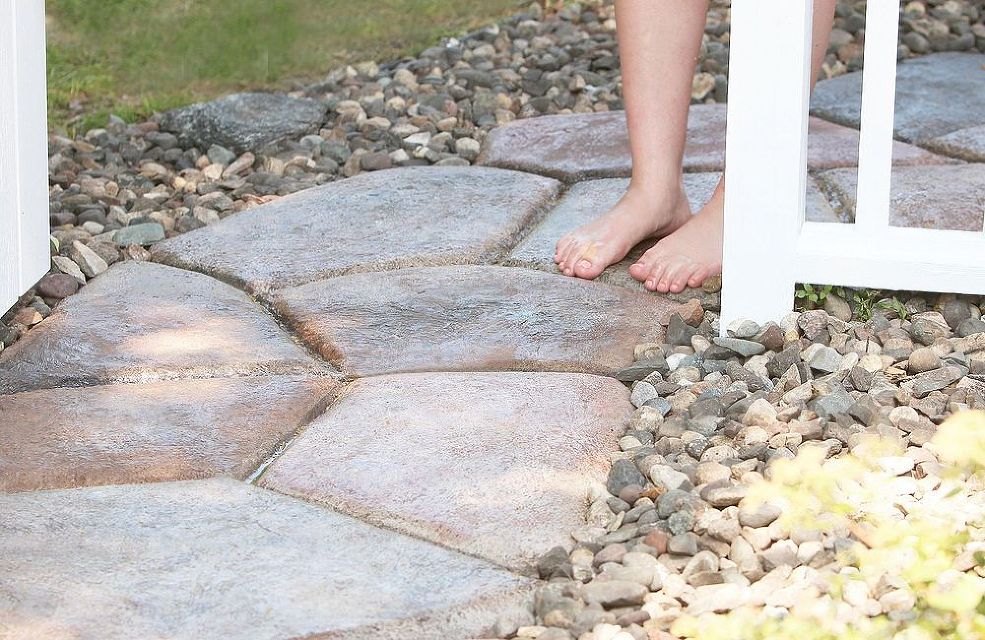 This handsome stone-look concrete walkway is a low-cost, low-maintenance dream. (It's also much cooler than real stone on bare feet, as they run from patio to pool.) Bliss Ranch's handy hubby quickly shaped the poured concrete freehand before it hardened, then stained the path to blend with the landscape rocks that surround it.
Want some help to bring your creative concrete project to life? Hire a professional concrete contractor.
Laura Firszt writes for networx.com.
Updated October 16, 2018.
Looking for a Pro? Call us at (866) 441-6648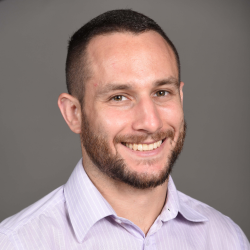 Top Cities Covered by our Concrete Contractors