Cost to Convert a Half Bath to a Full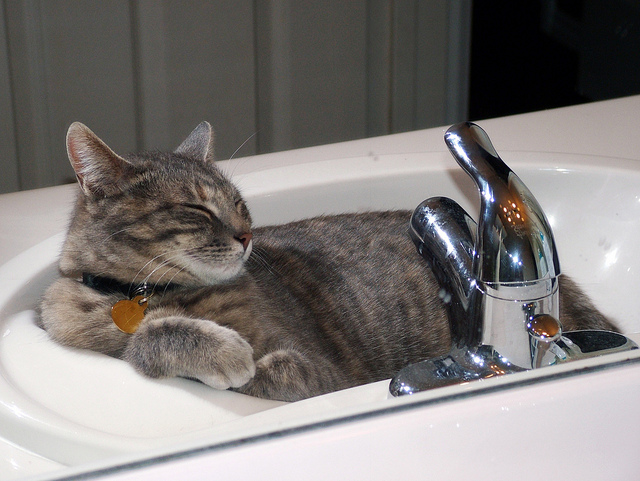 Putting aside all thoughts of fancy finishes and other bells and whistles, a bathroom is all about the fixtures -- because fixtures equal function. A "half bath," in terms of fixtures, is a toilet and a sink. A "full bath" has just one additional fixture: a bathtub with a showerhead. But that one fixture makes a world of difference, both in function and in perceived value to home buyers. Try to keep that in mind when you consider that the cost to convert a half bath to a full can start at $3,000 to $4,000, and from there the sky (or skylight) is the limit. Even at the low end, that one fixture costs a lot. Let's take a look at why.
Words and Numbers are Variable
It's important to remember that bathroom remodels, as with anything construction-related, are subject to regional factors. When it comes to the cost to convert a half bath to a full, you'll pay less in Little Rock than you will in San Francisco, simply because nearly everything in some areas (like big cities) comes at a premium. The primary cost factors in any case are the local labor rates and your personal remodeling plans.
Another thing that varies is terminology. To many homeowners and real estate pros, a "full bath" must include a bathtub with shower capability. To some, you can call it full with just a shower, while to others, this is a "3/4 bath." If you're remodeling with resale in mind, make sure you know what's considered a full bath in the local real estate market; you don't want to sink your savings into a shower and learn later that you can't claim a full bath on your property listing.
Plumbing Essentials
In terms of plumbing runs, converting a half bath to full typically requires:
a vented 2-inch drain line
one hot and one cold water supply pipe
a faucet valve for the tub
and a riser pipe for the shower.
This doesn't sound like much on paper but a lot of factors can add to the cost of the project. First and foremost is access: how easily can your plumber (or you, in the case of a DIY remodel) get to the existing plumbing to add the new lines?
The best scenario is a first-floor bathroom over a basement (or even a sizable crawl space), which means you can do much of the work from below without having to tear into finished walls, floors or ceilings. Even so, you'll still need to open up a wall for the bath and shower fixtures (if it's not a newly framed wall), and you'll likely have to install a vent pipe for the new tub drain, which has to go upward from the drain and can't be installed from below. Less accommodating -- and more expensive -- situations include bathrooms on concrete slabs and upper-floor bathrooms with access issues.
Costs of Code and Spacing Requirements
It's safe to assume that your city requires a permit for bath remodels, so the cost to convert a half bath to a full will include a permit fee as well as the costs of bringing the entire bathroom up to code. Things like electrical receptacles (and possibly the circuits) and lighting may need upgrading, and you'll probably need a larger vent fan to handle all the moisture from the shower. Minimum requirements for floor area and spacing of fixtures can add significantly to the project cost if the existing room doesn't meet current standards.
Adding a bathtub requires space for the bathtub itself (typically 32 x 60 inches), plus 30 inches of clear area along the open side of the tub, depending on local code rules. Full baths also function much better (and have greater perceived value) if they have storage for bathing supplies: towels, hair products, lotions, etc. That means extra space for a larger vanity, a linen closet, or at least some freestanding storage furniture.
Fixtures and Finishes
Bathroom finishes have a way of aging rapidly no matter how cool, fancy or timeless they seem when they're new. So chances are you'll be updating some fixtures and materials. But at a bare minimum, the cost to convert a half bath to a full includes (in addition to the faucet and plumbing rough-in materials), the tub itself and the tub/shower-wall finish. The cheapest wall finish is likely to be a prefab shower surround kit. Tile can be competitive if you do the work yourself, but premium tile and professional installation will raise the price considerably. Same thing with flooring: DIY tile or sheet vinyl can be a pittance compared to high-end materials with pro installation.
Ballparking Your Project
Given the numerous variables involved, you can see why it's impossible to get quick, accurate estimates on the cost to convert a half bath to a full.
To ballpark the cost of your project, start with an assessment of your plumbing situation (access and proximity to existing drain and supply lines), and learn about local code requirements. This will give you a sense of what must be done, as opposed to discretionary decisions, like how much you'll spend on new tile.
Next, research the costs of materials. If you're doing the work yourself, the materials will comprise the bulk of your costs; if you hire a remodeling professional for much or all of the work, you'll get more accurate estimates when you know what kind of fixtures and finishes you want.
For more information on cost to remodel a bathroom, check out our handy guide.
Philip Schmidt writes for Networx.com.
Looking for a Pro? Call us at (866) 441-6648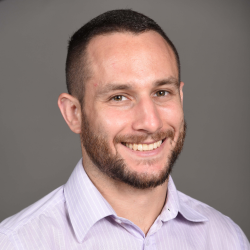 Top Cities Covered by our Remodeling Contractors