Bathroom Storage That Will Maximize Your Space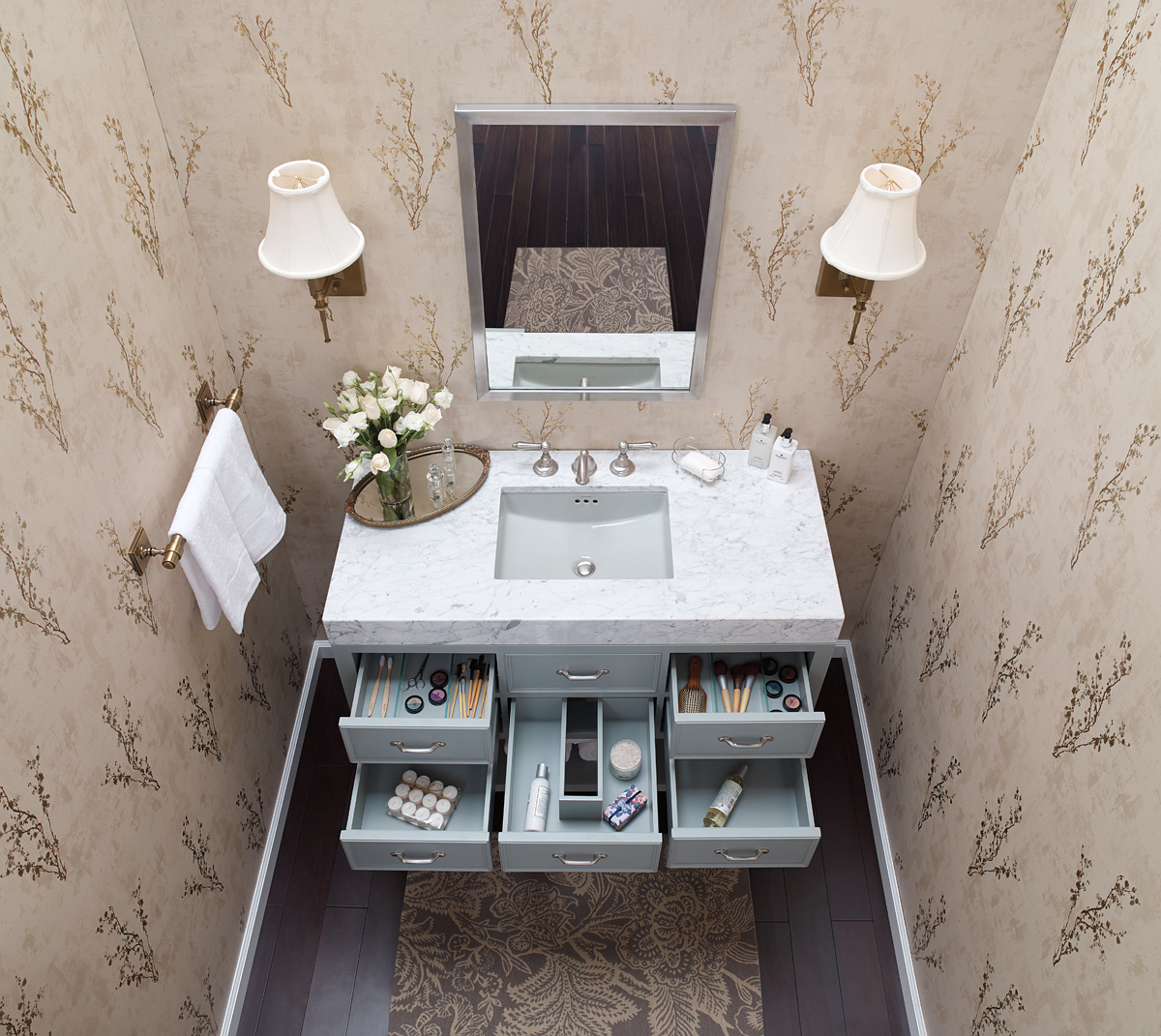 Whether they're small or supersized, all bathrooms tend to have one thing in common – a shortage of storage. Maybe the problem is all those things we want close at hand in the restroom: soap, shampoo, and personal care products; bath linens; cleaning supplies; rubber ducks … the list goes on and on. There are plenty of bathroom storage solutions, though, to help make the most of the space you have available. Let's take a look at some of the best.
Bathroom Cabinets
Cramped oversink medicine cabinets are officially a thing of the past; 21st century medicine cabinets are taller, wider, and deeper (often recessed into the wall) to give you more room for bathroom essentials. To optimize the storage possibilities in your lower bathroom cabinets, here's a hint: treat them like thoroughly modern kitchen cabinetry. That means adding one of today's most useful storage features … pullouts. Think fully extendable drawers, oh-so-accessible bathroom shelves (even in corner bathroom cabinets), and a laundry hamper you can just slide out of sight when company's coming.
Vanity
Bathroom vanities are marvelous at multitasking. These versatile pieces offer space for a sink or two, toiletries, and – best of all -- storage. Make the most of your vanity storage space by stashing bathroom essentials neatly in stackable clear plastic bins, with most-used items at the top of the pile. A few pointers:
Do NOT store medication, cleaning products, and any other potentially hazardous items in the lower part of your vanity; stow them safely up high, well out of reach of young children.
Be careful that your storage containers don't jostle PVC pipes or you might have a major plumbing leak on your hands.
Protect the floor of bathroom vanities with waterproof shelf liners or stick-on vinyl tiles. This will simplify wiping up any spills.
If you are planning a professional bathroom remodel which includes double sinks, be aware that the extra piping will cut into available storage space.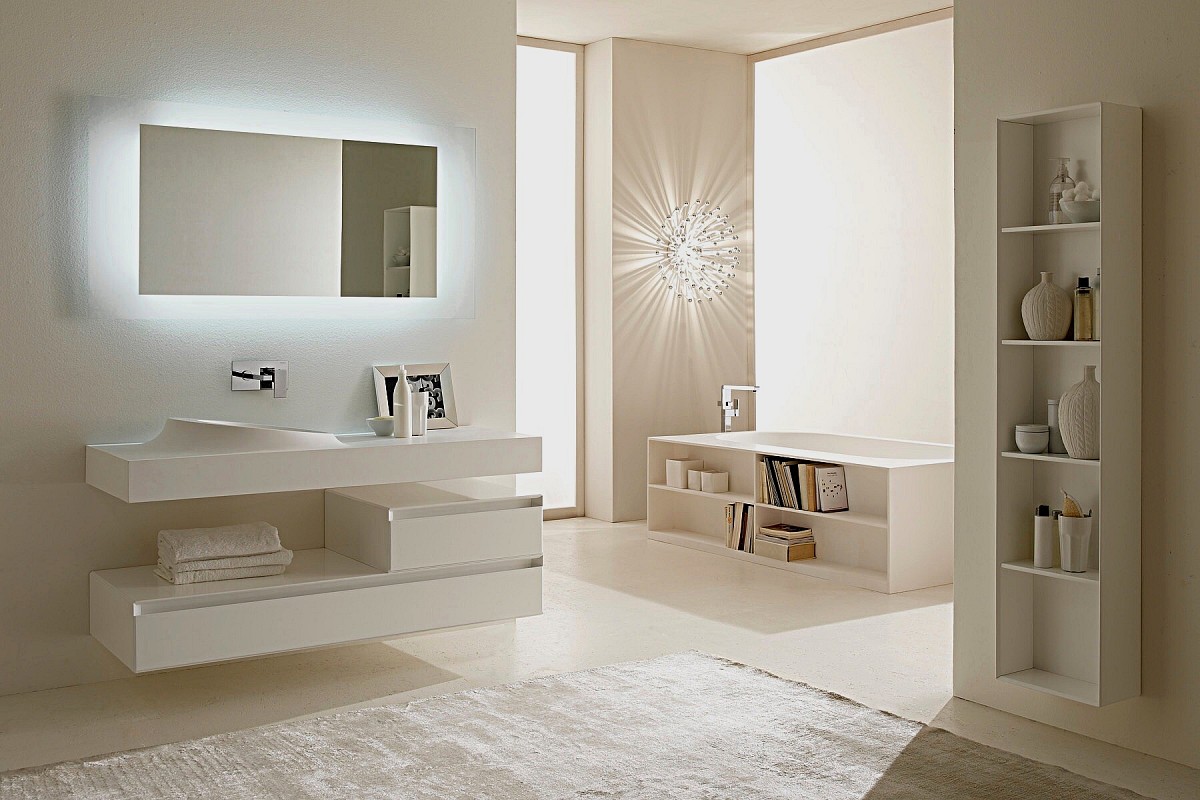 Bathroom Shelves
Assembling bathroom shelves is the perfect project for homeowners (or renters!) with a little DIY knowhow and a lot of imagination. A few suggestions -- hang your bathroom shelves right up to the ceiling and over the door; make them modular, freestanding, or built-in; craft them out of wood, glass, chrome, or wire. Because bathroom shelves are so flexible in their dimensions, you can place them just about anywhere. Don't overlook another practical and attractive style of bathroom shelves – niches in the shower walls or the side of your new bathtub to hold bathtime necessities like shampoo and soap.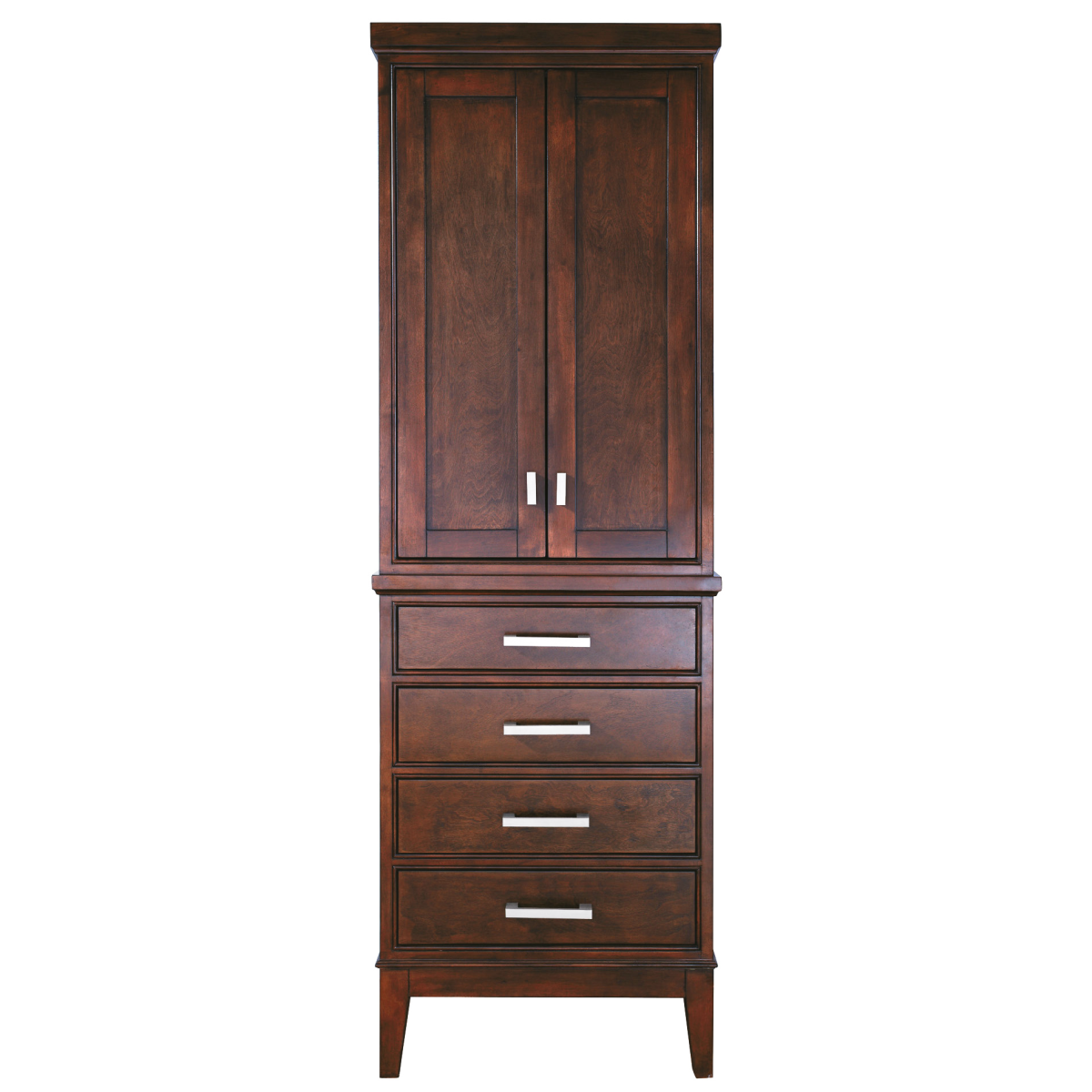 Laundry
Many contemporary bathroom designs accommodate a washer and dryer in addition to the standard plumbing fixtures, as a convenience in large master en suites (where they are often the second set of laundry machines) as well as a space-saving measure in condos. Their standard arrangement tends to be a tall stack, which certainly serves to free up floor space. But consider whether a side-by-side layout might actually work better for you; you'll be able to increase accessible storage by adding bathroom shelves at a comfortable height and perhaps an area for folding and stacking just-washed laundry right on top of the machines. Add a trendy linen tower (a surprisingly spacious super-tall and skinny linen cabinet) to hold your clean towels and bath sheets.
Over Toilet Storage
That blank wall above your commode tends to be an underused patch of bathroom real estate. However, if you're truly looking to save space and get organized (and who isn't?), there is a simple solution. Over toilet storage units are, as the name suggests, designed to fit neatly over the top of your toilet -- usually with legs resting on the floor on either side --and provide extra cabinet space or bathroom shelves. Typically made of manufactured wood or metal, over toilet storage can be matched to your bathroom cabinets or hardware.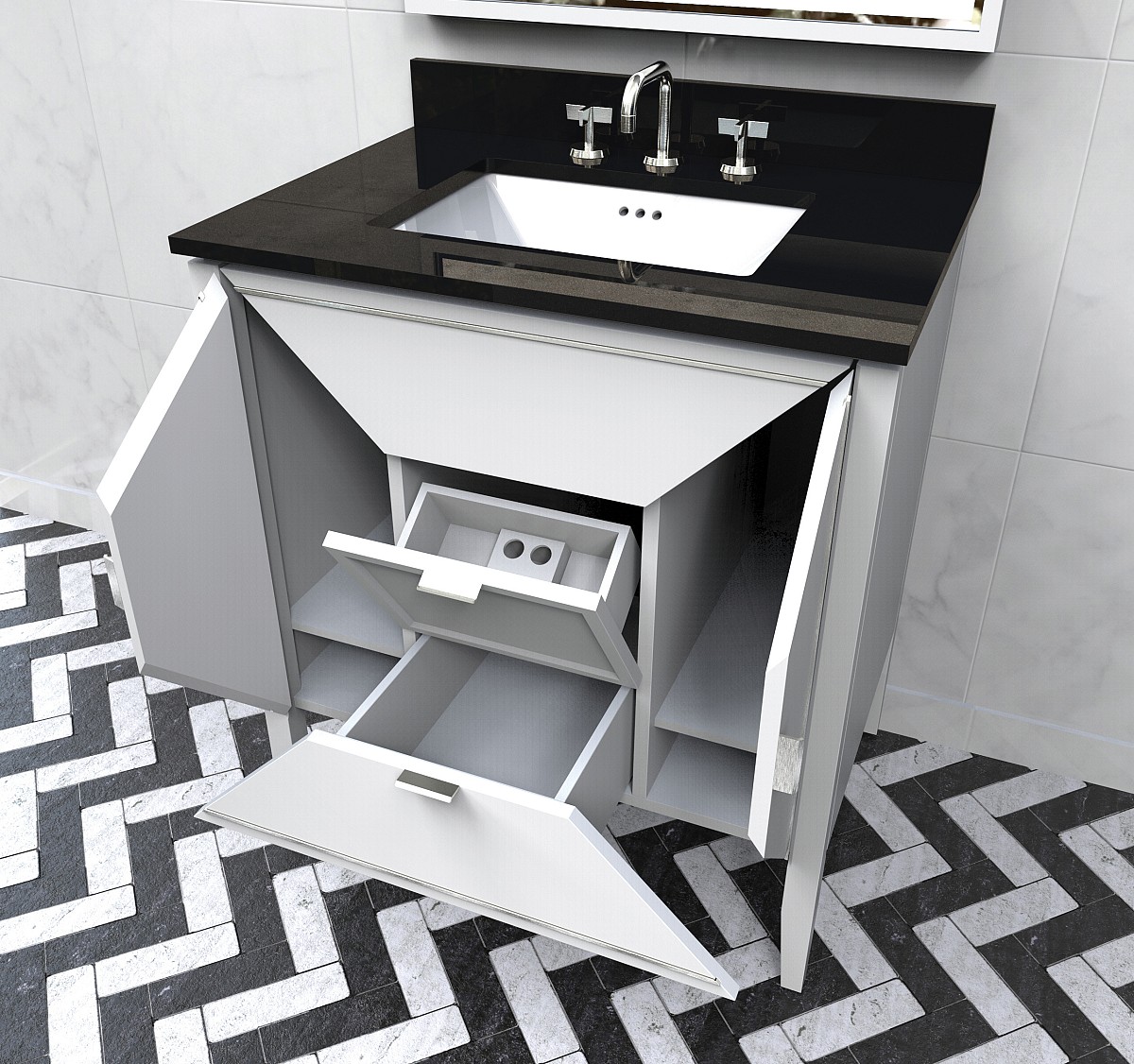 Laura Firszt writes for networx.com.
Looking for a Pro? Call us at (866) 441-6648