Where to Put a Washer/Dryer When You're Short on Space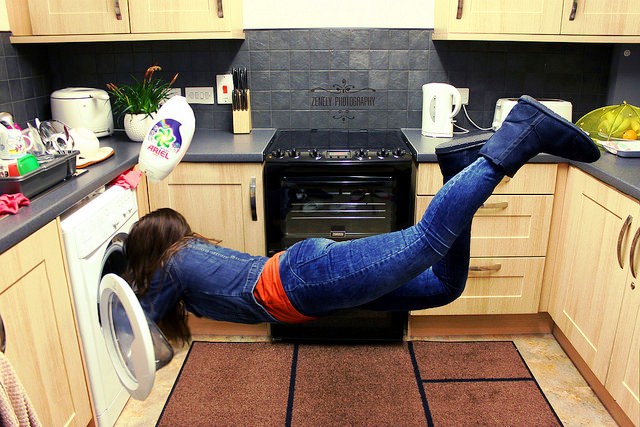 We've all ogled them. Those lovely laundry rooms like you see on Pinterest. The ones that are bigger and better equipped than my entire galley-style kitchen. It's definitely great to have a dedicated room just for washing clothes. But what happens when you simply don't have the square footage? If you're living in an apartment, townhome, or smaller-sized house, you are faced with a dilemma -- where to put your laundry facilities for the best use of space. Here are 5 important considerations to look at before you hire a handyman to hook up your washer and dryer.
Consider These 5 Esssential Points
First, determine where you will have sufficient space. Remember that as well as room for your washer and dryer, you'll need clearance -- room to open appliance doors and remove clothing without banging into walls or passersby. A little extra elbow room to squeeze in a laundry sink, a shelf for folding clean clothes, and storage drawers or cabinets for cleaning supplies would be a definite plus.


Figure out whether your dryer can be stacked on top of your front-loading washer with the help of wall brackets. If so, that will save you a sizable chunk of floor space.


Next on the list is a connection to water pipes and drainage. That's a big reason why a laundry in the kitchen or bathroom -- both "wet rooms" with access to plumbing lines close at hand -- is so popular.


You will need a handy way to vent the dryer out of doors (unless you buy one of the new ventless dryers). And if you make the admirable effort to save energy by hanging your clothing and linens to dry, a clothesline is a must, too.


Traffic flow patterns and your family's activities also play a role in your decision. Ideally, the laundry will be conveniently close to where you and yours spend the bulk of your at-home time. This allows you to multitask by, say, keeping an eye on young children while you sort darks from lights. At the same time, it's more esthetically pleasing if the washer and dryer are not the centerpiece of your room.
The Most Common Locations
So what are the most common locations for clothes-washing facilities when you don't have a separate laundry room? Usually the kitchen, bathroom, hallway nook, or mudroom. Each of these areas has its pros and cons.
Kitchen -- The kitchen is the hub of the home. You can chat with your kids or stir the soup between laundry loads. However, the noise generated by a rapidly spinning washing machine may be very distracting, and you most likely do not want to be constantly cleaning grease and cooking splatters off your laundry appliances.
Bathroom -- The bathroom seems like a natural. More discreet than your kitchen, it is the perfect place to keep a hamper to dump dirty duds before bathing or showering. Just bear in mind that in small homes, there may be only one bathroom -- meaning that you'll have to schedule your laundry for times when the facilities are not in heavy demand.
Hallway Nook -- If you can grab a bit of space in your hallway, tucking your washer and dryer away here could work very well. Insulate the walls against noise, install bifold or pocket doors, and you're all set. You may have the problem, though, of needing major plumbing work to access water pipes and drainage.
Mudroom -- Recently the mudroom has become a wildly popular multipurpose area, which may be flexible enough to accommodate your washing appliances with ease. However, a drawback is, as transitional spaces from the outdoors, frequently mudrooms are c-c-c-cold. Doing the laundry is tough enough. Who needs to add an extra helping of unpleasantness?
Laura Firszt writes for networx.com.
Updated January 1, 2018.
Looking for a Pro? Call us at (866) 441-6648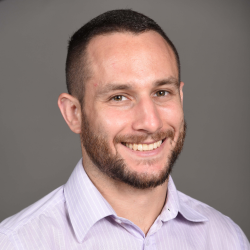 Top Cities Covered by our Handyman Services