---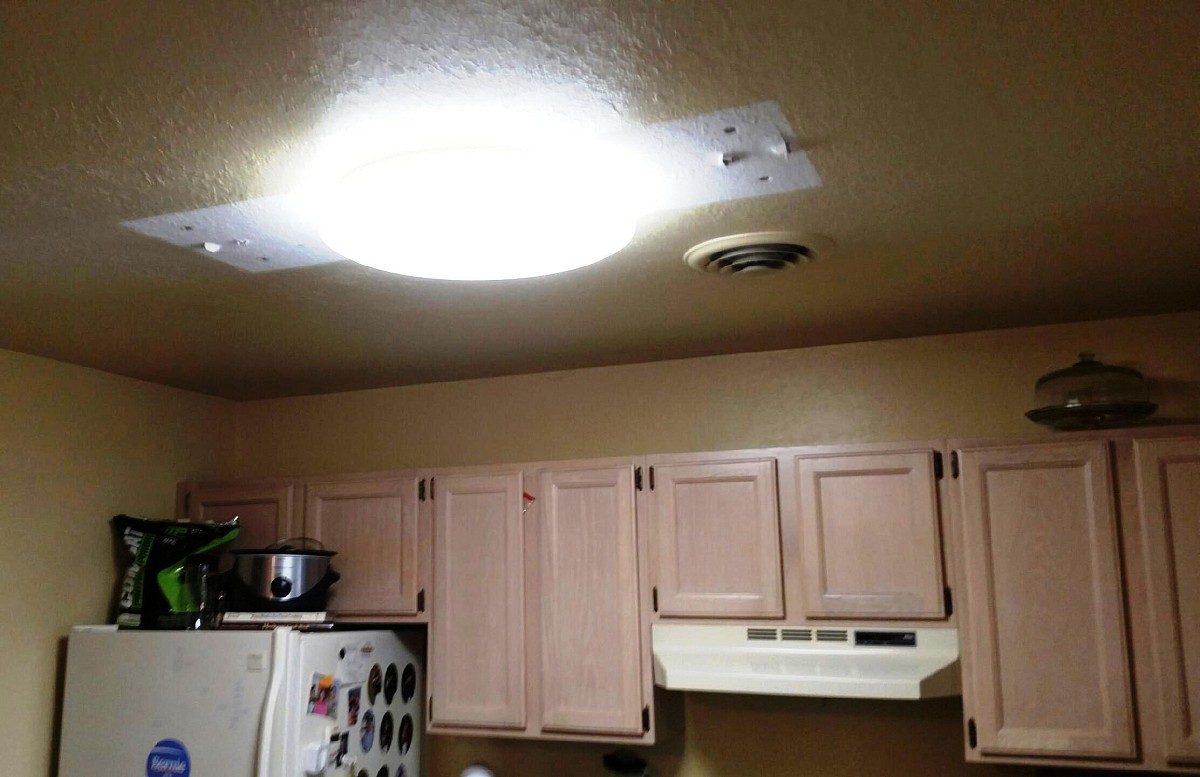 It all happened very quickly. We have some friends staying in the second property that we own and we're helping them out. I guess a month ago, I get a phone call from the folks living in the house that the light fixture in the kitchen fell off the ceiling, just fell onto the ground. The thing just gave way. I'd put that light up about 20 years ago.
So that started a series of "Oh! You know what? I don't know any electricians." It was late. There's no light in the kitchen. It really was more than aggravation -- anguish -- for me that this had happened and I felt that I needed to get it resolved quickly. I could have found a handyman; I just felt like, "Well, let me find an electrician."
This took place ... let's see ... think, think, think ... I think it took place on a Wednesday evening. I just got on line and Googled "Electricians in Ocean View," and your link popped up. I clicked on it, I looked for some electricians that were close by, and since I know the area, I was doing a geographic search to see how far away they were from my property.
When I sent the message to Brewington, I didn't think I'd hear from them until maybe the next day. But I would say that within 10 -- no more than 15 -- minutes, if it was even that long, I get a phone call from George Brewington. He's a local. I always try to support locals, so I just think it was very fortuitous at that point .
He said that he could probably get out there by Friday morning. That gave me an opportunity to track down the light. I asked him for his opinion on the light, what I should replace it with as far as brightness goes. I tracked one down at a local Lowe's and the folks living in the house picked it up Thursday afternoon. They offered to put it up when they got it. I didn't think that that was their responsibility and I certainly could not get down there in a timely fashion.
By Friday morning, I'd say by 11:00, George and his father had been in the house, replaced the light, and it was that simple. He told me the window period of time when he would be there and I made arrangements with the people staying in the house. He showed up and it couldn't have taken very long because it was really just a matter of him screwing the light into the ceiling, anchoring it in place, and attaching 2 or 3 wires, so it was very fast. He texted me when it was over; then he called me and we did the transaction over the phone. I got an invoice and it worked out. It was a very simple process, it really was.
Honestly, now I know that if I have an electrical issue, as I said to George later, "You know, I'll make the phone call to you." So, there were a lot of positives that came out of the emergency.
Advice to homeowners looking for an electrician: Unless they knew somebody, I would just tell them to do a Google search. I think plumbing, electricity, those are trades, that people often have a difficult time knowing, "Who do I trust? I don't know anybody." Really, I found if that's what Networx is designed to do, it's very simple. For me it was just a fluke, to be very candid with you. I didn't know anything about the site, I just followed a couple of clicks and "Next"s and "Submit," and it got me to George Brewington. I'm glad that I found it and glad that it worked out in such a positive way.