---
The Snapshot
Why did you look for a contractor?
Landscaping for the yard of our new home.
Why did you choose this particular contractor?
He was ready to work on our small project.
How do you feel about the results?
We love it!
If a friend asked you for a referral, what would you say about this contractor?
I would definitely recommend him and have already given his card out. We were really satisfied.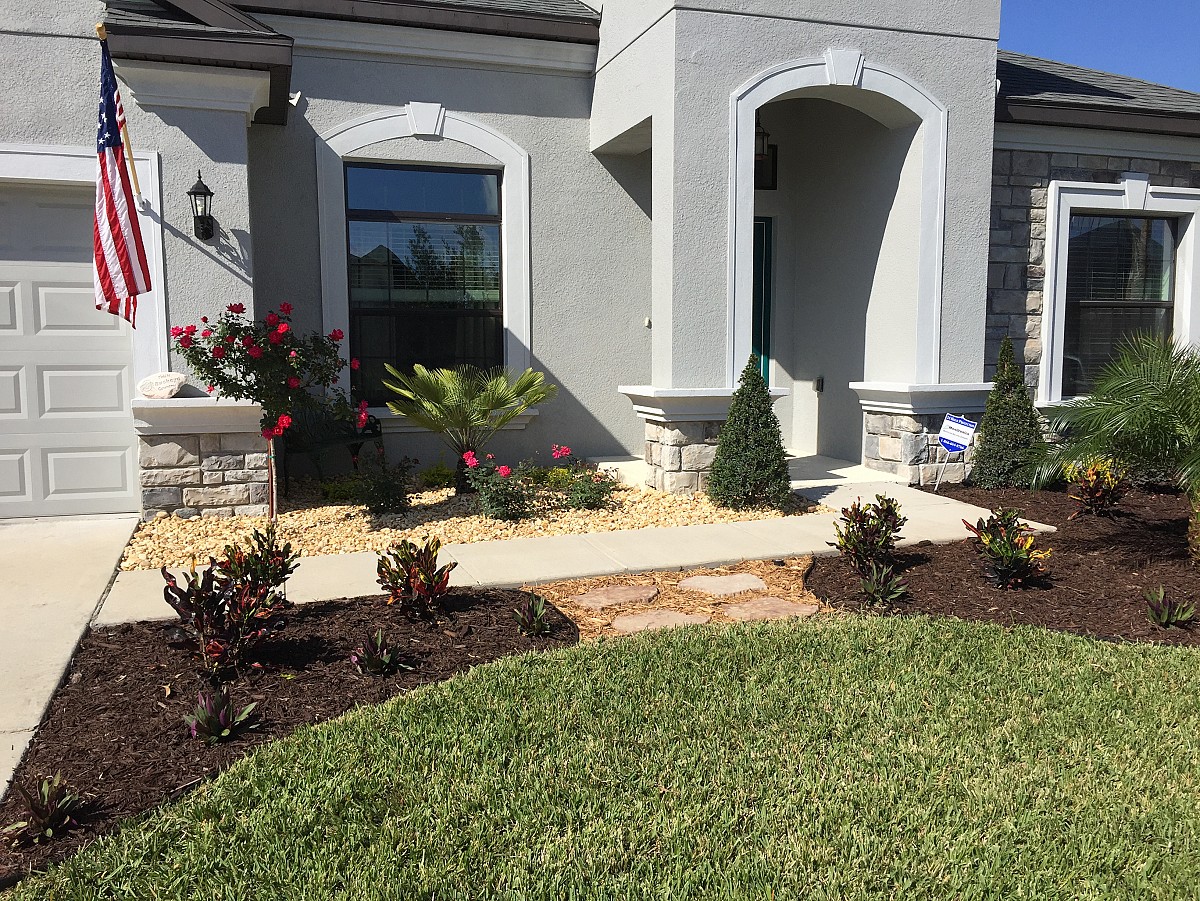 The Full Scoop
When we bought our new house a year ago, the landscaping looked terrible! The builder seemed to have thrown together whatever he had on hand. For example, the ground cover was sweet potato vine … and it was ugly as sin. We pulled out all the plants except for just a couple of things we liked, leaving the ground pretty bare. When people started to comment on how bad our yard looked, I knew we had to do something. My husband and I aren't very good at deciding what plants go where, so we decided to look for a landscape contractor.
A few landscapers came out, took measurements, talked with us about the project … and then never contacted us again. I guess they thought the job was too small, but then we found Innovative Landscape to design and install new plants and trees for us. I thought the designer had wonderful ideas.
How quickly he worked was very impressive, too. I talked to him first thing one morning about what we had in mind. By 4:00 that afternoon, he came back with a plan, all sketched out, of which plants he would use and where he was going to put them. And the very next morning, he sent his crew here to clear the yard and dig up stumps. Over the next two days, they put in all the plants and finished the job. There were three men, who worked really hard and were really polite and neat – a pleasure to work with.
Some ideas that worked especially well for us were:
balancing the queen palm installed by the builder on one side of our driveway with a second
replacing a sickly palm with a healthy one and then surrounding it with smaller plants and rocks to make a cute little focal point
putting a fan palm and some gold mound plants right in front of my husband's office window
accenting the columns on our front porch with two baby evergreens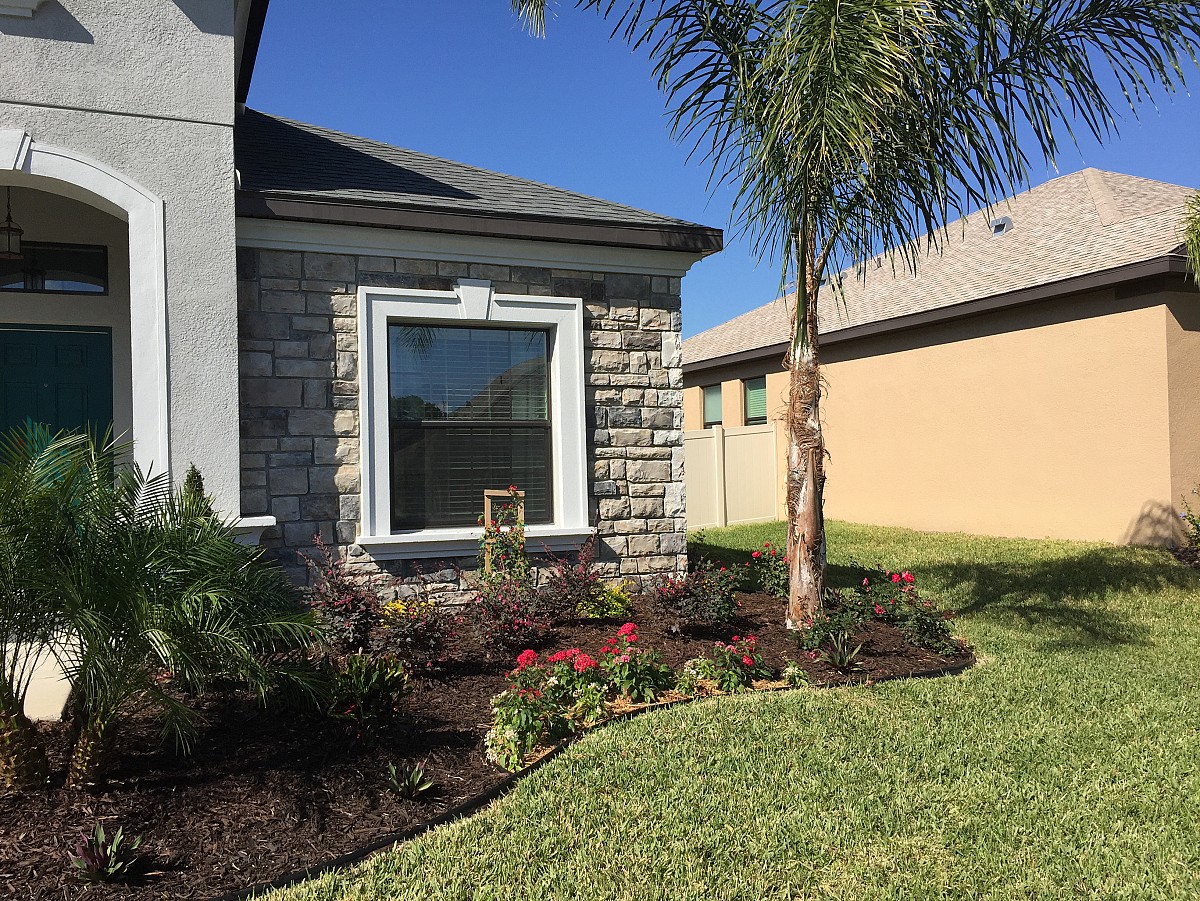 We love the difference in the way our yard looks now compared to a few months ago. What a transformation -- from an embarrassment to a beautiful addition to our home. The fact that it's low maintenance is also a big plus -- it will only require the occasional touchup, nothing major. Neither one of us is a real gardener, but I can clip off stray pieces and keep the plants in shape.
The customer service was a very nice part of our experience. I've called our contractor a couple of times with questions and he always responds without making me feel like it's an imposition or a big deal. After the job was done, my husband mentioned that he thought the mulch was a little thin in one area, so the landscaper went out and bought 2 more bags of mulch, came back, and spread the mulch. He didn't have to do that but we certainly appreciated it.
What advice would you give to other homeowners based on your experience?
If you don't have a green thumb yourself, ask a landscaping contractor for help … and stay away from any heavy-maintenance or fast-growing plants that need trimming every week.