---

The Snapshot
Why did you look for a contractor?
Rock landscaping replacement.
Why did you choose this particular contractor?
Their customer service impressed the heck out of me..
How do you feel about the results?
Awesome. Great service and rapport.
If a friend asked you for a referral, what would you say about this contractor?
When my next-door neighbor asked me, "I need some work at the house. Do you know anybody?" I told him, "Jerry, don't say another word. Here's a card. Call these guys!" I'd hire them in a second for another job if I had one.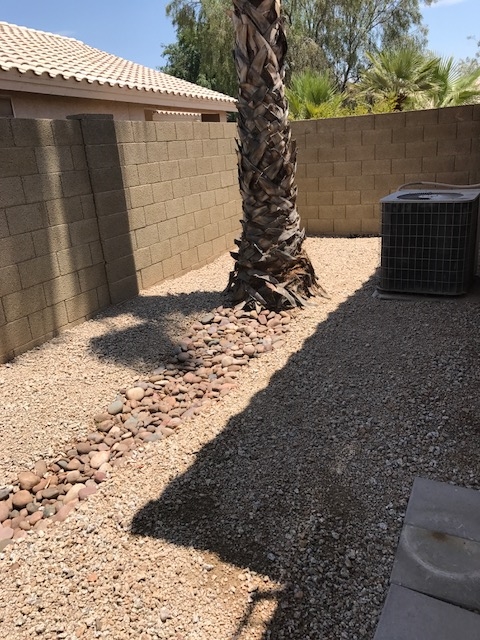 The Full Scoop
I've rented this house in a suburb of Phoenix for the past 6 years. Now that it's going on the market. I'm helping the owner out because he's in another state.
My wife, who's a decorator, said, "The rock landscaping out here is really tired. And if you're selling a house and fixing it up inside, you also need to take care of curb appeal."
When we threw that at the owner, he asked me to go ahead and find somebody to do the job. So I contacted MGM Landscape Inc. When this kid Max came out to measure the property, he seemed to have all his ducks in a row. He told me clearly, "OK, we're going to do this, this, and this. Here's the price. Let me know what you want to do."
As soon as the owner gave me his approval over the phone, I called Max to ask when his crew could take care of the project.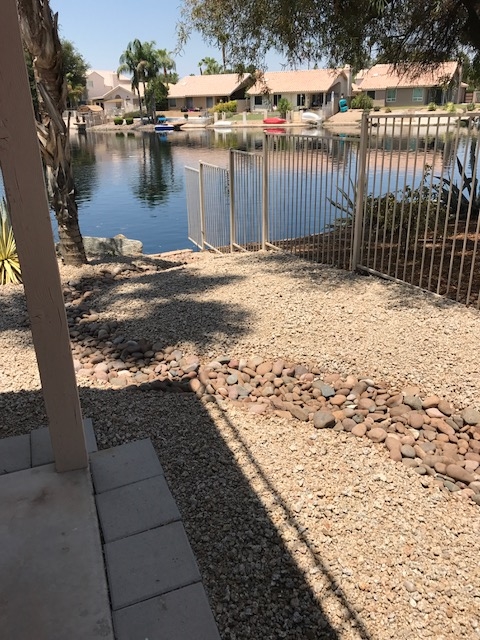 Here's the part I really liked:
Max had told me he was booked for the next 3 or 4 weeks. In a way that was great, because it meant his company was busy … but it didn't help me too much. The owner's in a hurry to sell the house. So Max said, "You know what? I'll call my boss and see what we can do."
This was on a Monday. He got back to me within the hour to report, "It's not a real big job so we can order the rock on Wednesday, drop it in the driveway on Friday, have the guys come over at 5:00 in the morning on Saturday, and finish the job in one day."
In the meantime, he organized the paperwork just as smoothly. He told me he could bring a contract to the house that evening for me to sign, scan it and send it to the owner, have him vouch for everything and make a down payment, and then when the job's all done, pay the balance.
My response was,, "You're kidding, right? You're making this too easy for me!"
I didn't look for any other bids. He knocked it out of the park and there was no one else I was going to call after that.
Even my wife was impressed
They did a fantastic job.
Everything they did was so professional. They used ¾ inch Madison Gold crushed granite. Instead of flat ground, they made berms and arranged all the river rock on top to look like a riverbed going through the property. That's a lot of work.
When my wife came home, even she was impressed. She said, "Wow!!! Look at that great job they did!" and that was all I needed to hear.