Interesting Roofs from Around the World
Green Roofs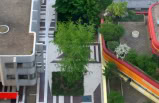 Although green roofs are more common in Europe than in the USA, they are gradually gaining popularity on the western side of the Atlantic. The roofs are made of either two to four inches, or up to one foot of a mixture of soil planted with hardy plant species. Under the soil, there are layers of membrane that protect the home's structure from water damage, and they allow excess water to drain rather than cause the soil to slide off the roof. A new Eco-friendly residential roofing option is Eco-shake roofing. Learn more about another "green" roofing type called eco-shake roofing.
Chapel in the Hills (Rapid City, South Dakota, USA) and Borgund Stavkirke (Laerdal, Norway)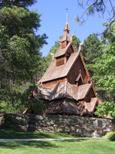 The Chapel in the Hills, located in Rapid City, South Dakota, is an exact replica of the famous medieval Borgund Stavkirke stave church in Laerdal, Norway. The wooden stave church is built on four central giant logs (staves), and the roof is made of thousands of individual wooden tiles that descend down the entire structure.
Elrey B. Jeppesen Terminal at Denver International Airport (Denver, Colorado, USA)

Reminiscent of the snow-capped Rocky Mountains, the airport's distinctive white tension fabric roof is independently supported by thirty-four masts and the tension of 10 miles of steel cable. The two layers of translucent Teflon-coated fiberglass fabric are highly resistant to dirt and pollution, and are expected to have a long life with minimal maintenance. At its highest point, the roof is 126 feet above the terminal's main floor.
Spain's Rock Roofs (Sentenil, Andalusia, Spain)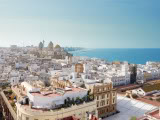 The "Pueblos Blancos" or "white villages" of Andalusia, Spain utilize the naturally unique rock formations for the roofs of their houses.
Sydney Opera House (Sydney, Australia)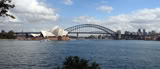 The roof of the Sydney Opera House in Sydney, Australia is designed to represent a ship at full sail. It was designed in the late 1950s by Danish architect Jorn Utzon, but it was not completed until 1973 because of snags with the engineering capabilities at the time Utzon designed the building. With over 1 million tiles on the roof, the Opera House's has 2,194 pre-cast concrete sections on the roof, some of which weigh up to 15 tons. The sections are held together by 350 km. of tensioned steel cable.
Make sure you contact a reliable and professional roofer when it's time to replace your roof. With all the roofing choices available today, you will want the expert knowledge of a professional roofer.
Looking for a Pro? Call us at (866) 441-6648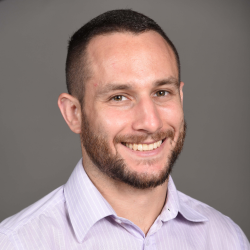 Top Cities Covered by our Roofers