Frequently Asked Questions About Wood Siding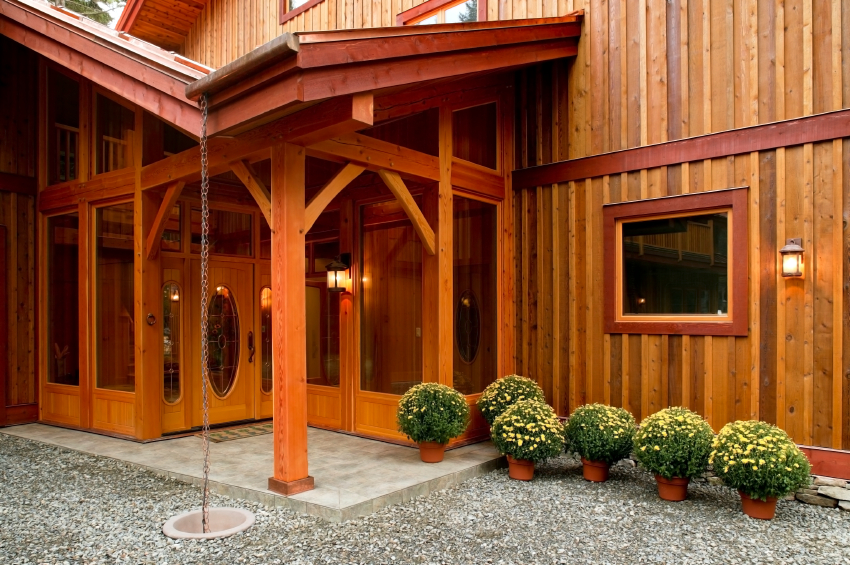 Q. Paint peels off of my wood siding. It seems like I have to paint it every few years. Is this normal?
A. Yes, it is normal for paint to peel off of wood siding. Painted wood siding requires yearly maintenance. Cleaning your painted wood siding gently and fixing small patches of bubbling and peeling paint can extend the life of your exterior paint job, according to a Los Angeles painter.
Q. What should I clean my wood siding with? Can I power wash it?
A. Wood siding should not be power-washed, according to Siding Magazine. Power-washing can reduce the life of the siding by removing wood fiber. Instead of power washing, scrub siding with a diluted bleach solution.
Q. What is the best weather for cleaning or painting wood siding?
A. It's counter-intuitive, but hot, sunny weather is not the best weather for cleaning or painting wood siding. Hot, sunny weather can cause paint to bubble as it dries and can also evaporate cleaning solutions from wood siding too quickly. A temperate day with a cloudy sky, no precipitation, and not much breeze is the best weather for wood siding maintenance.
Q. Should I apply a water-repellent preservative to my wood siding?
A. It doesn't hurt to apply a water-repellent preservative to wood siding, according to the US Department of Agriculture. Water-repellent preservative coatings are meant to be applied before priming and painting wood siding, or alone for a natural wood look.
Q. My wood siding is warped/buckling. What's going on?
A. Warped or buckling siding often indicates a moisture problem in the walls of the house. It can also be a sign of structural failure. If your siding is warped or buckling, have a knowledgeable contractor take a look at it to determine what the underlying problem is.
Q. Is it okay for my shrubs to touch my wood siding?
No. Foliage is one of the great moisture traps that damage wood siding. To prevent moisture getting trapped on/in your wood siding, make sure that you can walk between any trees or shrubs and your exterior wall.
Q. There are rust stains on my wood siding. What is causing the rust stains, and what can I do about them?
A. Rust stains are usually caused by a screw or nail that that has rusted. You can remove the rust stains by scrubbing the area with an acid solution (wear protective clothing and gloves). You can then replace the rusty metal fastener with a galvanized or stainless steel fastener.
Chaya Kurtz writes for Networx.com.
Updated April 30, 2018.
Looking for a Pro? Call us at (866) 441-6648