Asphalt-Shingled Roofs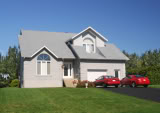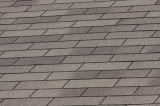 Almost four-fifths of all homes in the US have asphalt-shingled roofs due to the relatively low cost of shingle replacement. Most commonly, these shingles are made from a fiberglass base. Read below for some great tips. Contact a local roofing contractor in your area to help you choose the right roofing material. Even though traditional asphalt-shingled roofs have been around a long time, it doesn't mean that yours has to look outdated. In fact, if designed the right way, your shingled roof can be sensational and especially suited to your home.
As other roofing options gain popularity, the disadvantages of asphalt roofing are becoming more apparent, such as its short lifespan, unfriendliness to the environment and the risk for mold and moss.
Tips on Traditional Asphalt Shingled Roof Color Combinations
Unsure of how to choose the colors for your new roof? Here are some tips to help you coordinate your roofing colors with the exterior colors of your house to make a gorgeous combination. If you have a gray or blue house, traditional roof shingle colors such as dark gray or black will look best and keep with the classic theme of your home. The effect of this color combination will blend with your house well and make the whole structure seem bigger. Using other roof shingle color combinations could stand out and make the house look too busy. Do you have a cream, tan or light brown house? For you, brown roof options may be the best. The added perk of brown shingles is that many of the shingles have a mixture of browns that will really make your house look current. Another option is using a combination of two different browns for an alternative but still traditional look. A brown roof will also blend with a cream or tan exterior house color and make your house look bigger. Just like the White House in Washington DC, your white house will look best with dark gray or black. For those with a red, green or yellow house, most roof designers would recommend either a brown, gray or black roof. A local roofer can help you choose the best colors. Don't be shy to ask, as you can benefit from a roofer's knowledge.
Benefits of Asphalt Roofing
Inexpensive
Fire resistant
Easy to repair
Many colors, styles, types and manufacturers
Some Helpful Links
Roofhelp.com: Lots of detailed information about fiberglass shingles.
Hometips.com: Specific information about shingles, with a diagram.
Looking for a Pro? Call us at (866) 441-6648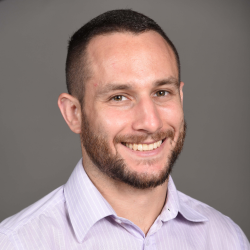 Top Cities Covered by our Roofers