---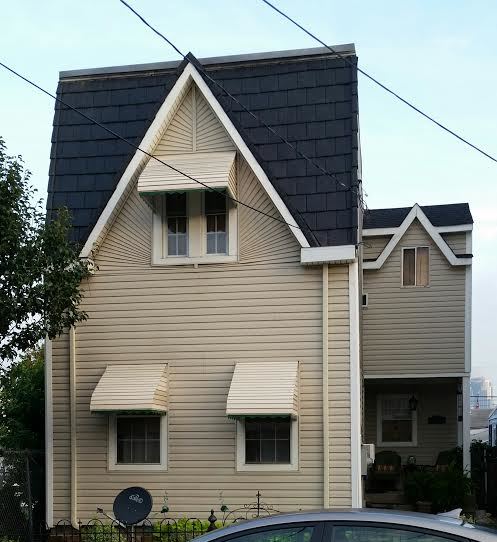 WHAT MY NETWORX CONTRACTOR DID FOR ME: Roof replacement to protect and enhance the appearance of my period house.
WHY I CHOSE HIM: Responsiveness, reasonable quote, and discussion of options to improve my home.
I really wish you could see the new roof on my 100-year-old house! It just brings out the character and charm.
My roofing issues were as follows:
the addition needed a new roof
I had leakage over my front step from the dormer that needed repair
the front-facing asphalt shingles were worn and not protecting the house
On top of that, I am nearing retirement so this project has to be nice enough to live in for a while or sell down the line.
I spoke with at least 6 roofers, from independents to large contractors. One turned me down via email; one was supposed to quote but never showed; one came out but didn't bid; two bid extremely high; and the last, Better Homes Restoration & Remodeling, actually gave me a reasonable quote. So guess which I hired? Better Homes.
My roof was done Tuesday, August 30th. The team removed a roll I had on the addition and replaced it with a layer of weatherization and 40-year shingles. To go with the period of my home, I had the front replaced with imitation slate.
This team was fabulous! I can't say enough good things about them! I had some neighbors come out with lawn chairs and watch the process. The slate adds that extra distinguishing factor that not only gives it curb appeal but will last for years to come.
There is no doubt I will call Better Homes for all my renovation projects!!!
If there was any advice to pass along, it is:
Do your research!!!! If you sound like you don't know what you are talking about, they will sell you what you don't need.
When you find that contractor who offers you options to really make your HOME BETTER over what he can sell, that is the contractor to hire. I knew this was the company for me when they told me how it would be more cost effective to use weatherization layer and 40-year shingles for the back and then I could afford the imitation slate on the front.