Wood Shingle Siding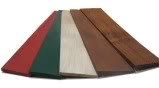 Factory direct prefinished shingles from finishedwood.com
Wood shingle siding is usually made from cedar wood. Often the shingles are machine-cut, making them smooth and uniform in appearance. There is plenty of room for creativity when it comes to installing wood shingle siding. The shingles are usually overlapped when installed and should not be installed too close to the ground, in order to keep away from moisture. Moisture is one of wood shingle siding's worst enemies: It can lead the shingles to grow mold and algae and end up making your naturally beautiful wood shingle siding into a mess.
The good news is that there are several ways to prevent damage to the siding, all of which include good maintenance by the homeowner or a licensed siding installer who can give you tips, help restain the siding and help secure any loose shingles. Wood shingle siding needs to be re-stained about every three years and repainted every six years. Find a reliable painter to repaint or restain your siding. You should also consider applying a fire retardant coating to the siding. Be aware that some areas prohibit wood shingle siding because it is considered too much of a fire risk, so you may want to check with local authorities.
Some other disadvantages to wood shingle siding (that can be prevented with good maintenance):
Warping
Cracking
Curling
Loose shingles
With proper maintenance, many of these problems can be kept under control and your wood shingle siding can last for about 20 years.
Looking for a Pro? Call us at (866) 441-6648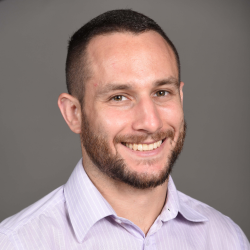 Top Cities Covered by our Roofers