Is Panel Roofing for You?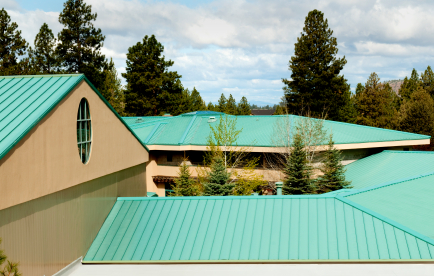 "What is panel roofing?" you ask. Panel roofing is made with large sheets of material, such as metal, fiberglass or even some types of plastic (polycarbonate is of the more common plastic types and is often used in greenhouses). Panel roofs differ from shingle roofs in their appearance and installation. The purpose of all roofs, whether made of roof panels or shingles, is to protect the structure below from the elements.
Some are better than others in the protection that they provide. Older styles of asphalt shingles had lifespans of 15 to 20 years. New higher-grade asphalt shingles may have lifespans of up to 40 years. New metal panel roofs, by comparison, have lifespans that start around 40 years and may reach up to 60 years or more.
Material Choices and Colors
The most common panel roof material by far is metal: steel, aluminum, copper or stainless steel. Aluminum and steel roofs need to be painted or specially coated (galvanized) to protect them from corrosion. Painted roof panels may be had in a rainbow of colors to complement the structure they are protecting, and they can add some great architectural style. Copper and stainless steel do not need anti-corrosion coatings due to their natural resistance, but these materials are very expensive.
Superior Fire Protection
Where I live in the Rocky Mountain West, wildfires are an ever-present concern. Steel roof panels by their very nature provide some of the best fire protection available. Aluminum roof panels will often need some special underlayment to obtain a "Class A" fire rating, but even without this added treatment, aluminum is much safer against wildfires that conventional asphalt roofing.
Lightweight and Green
Metal roofs also have a few other great things going for them. Compared to an asphalt roof, metal roof panels are typically about 50% lighter. They also may have a recycled component. While it varies by manufacturer, the recycled component can be as high as 30% or more. When the time comes to retire a metal roof, the metal can be recycled again and again. The rates of recycling for asphalt roofs are sadly far below that of metal.
More Architectural Variety
Another great advantage of panel roofing is the multitude of styles that are available. Panel roofing can be found in many profiles, from a basic standing seam to a whole host of other profiles. Corrugated panel roofing imparts a modern industrial style and is common in some urban areas that have undergone renovations.
Whether you are thinking about replacing an existing roof or are in the process of designing a new home, putting panel roofing over your head makes sense for many reasons. Metal roof panels may cost more than a basic asphalt shingle roof, but by the time you factor in the life-span and the environmental advantages, things balance out. Some manufacturers are even incorporating solar cells into their roof panels - but that is a whole different story.
People look to metal roofing for fire protection and its eco-friendly nature. Other eco-friendly roofing ideas include eco-shakes and solar shingles. Hire a professional roofer to install the material of your choice.
Updated August 29, 2018.
Looking for a Pro? Call us at (866) 441-6648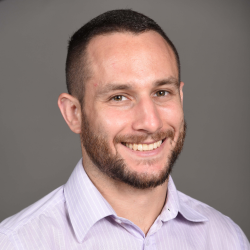 Top Cities Covered by our Roofers