Is Wood Fencing Better than the Alternatives?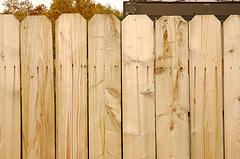 Wood is a very popular material used for fences for many reasons. It's strong, attractive, has a natural feel, and is relatively inexpensive. However, wood also has several flaws and weaknesses. Compare the pros and cons of wood fencing vs other popular fence materials, with the help of the following list.
Wood Fencing
If you're looking for a privacy fence, wood and wood lookalikes are probably your best option. Fences of these materials can be built solidly and have no gaps between the panels. Wood does the job well, but it may warp and rot over time and will be damaged by weather if it's not sealed or painted properly. Treated wood can last longer, but it's still subject to the elements.
Vinyl and Composite Fencing
Alternatively, vinyl or composite fences can mimic the look of wood and last much longer. The downside is that these options cost more money, ranging from $15 to $40 a foot, and have a slightly artificial look to them. Though composite fencing looks more natural than vinyl because of the wood fibers it contains, some homeowners still think it looks like an imitation. If you like the appearance of a vinyl or composite fence and can afford it, it's probably a better investment than a wood fence. However, if you plan on moving soon, can't fit vinyl fencing into your budget, or just feel it looks fake, wood is a better choice.
Living Fencing
Another option is a living privacy fence, made of hedges or bushes. Both aesthetic and functional, full-grown bushes can be tall, thick and cover a wide area. However, they require a lot of time and effort to maintain. If you purchase shrubs, you may have to wait a few months or even years for them to reach a desirable height. Shrubs tend to cost about $15 per plant depending on the size, while mature plants can reach upwards of $100. Consult with a professional landscaper about the best living fence for your home.
Aluminum Fencing
There are many other fencing materials available for purposes other than privacy, some decorative and some for security. Aluminum is an excellent material because it's rust-proof, retains its color over time, and is lightweight – making it easy to install. It can come in many decorative patterns and designs, with a multitude of post styles and head ornaments. The downside is that it's a bit costly, ranging between $20 and $30 a foot, depending on the height, style and strength of the fence.
Chain-Link Fencing
The same security as an aluminum fence can be achieved with a chain-link fence. The fence may be any height you wish, and the wire is coated with zinc to prevent corrosion. The cost is relatively low, with a foot of chain-link fence ranging from $4 to $20 depending on the quality of the fence and the thickness of the wire. However, the look doesn't even begin to compare with that of wood or aluminum, and it can rust over time.
Wood is one of the most popular fence materials. It can provide security, privacy and add beauty and value to your home. However, along with its great benefits there are also a number of flaws, like any material. Now that you're informed, you can make a wiser choice when selecting a fence for your home. Whatever fence you choose, be sure to have it installed by a professional fence contractor.
Updated June 3, 2018.
Looking for a Pro? Call us at (866) 441-6648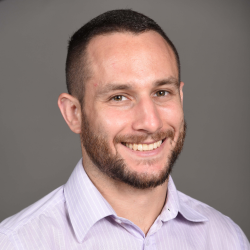 Top Cities Covered by our Fence Contractors