When and Why to Repair Your Wood Fence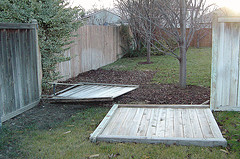 A wooden fence can serve you well for 7-12 years if it's made of untreated lumber, and 30 years or more for pressure treated lumber. However, it will require correct installation, proper maintenance, and occasional mending. Common reasons for fence repair include severe weather (such as rainfall, snowstorms, heavy wind, or salt air), damage from vehicles or vandalism, and insect infestation.
Common Problems
Wet or dry rot should be cut out with a saw and patched or replaced.


Termite damage requires repair or replacement depending on its severity. To prevent recurrence, ensure your fence is protected against excessive moisture.


Popped or rusted nails will need simple replacement.


Sagging wood fence posts can be due to either the post itself or the hole. If the post has rotted, you may be able to splint it, but a severely rotted post needs to be replaced altogether. If the hole is too big, fill in with crushed stone and/or concrete. Apply the concrete in the form of a mound, sides slanting downward to direct rainfall away from the post.


Fallen rails or panels are usually caused by a storm or other impact. Repair the wood fence pieces, if necessary, before putting them back in place. If they're seriously broken or can't be found, new parts must be installed.


Sagging or wobbly fencing may stem from a number of sources, including poor quality wood, dampness, weather conditions, and more. Support a sagging or wobbly fence with a brace or tension rod.
Proper Installation
When you install a wood fence, make sure that the lumber has been adequately dried to avoid warping. Use pressure-treated wood (especially for posts, which are exposed to high levels of moisture in the soil) or naturally moisture-resistant hardwoods such as cedar. The latter tend to be more expensive, but will pay off in terms of longer lifespan and easier maintenance. A special finish, like stain or paint, will serve to protect the above-ground structure. Don't use galvanized nails if you're close to a body of salt water. Install fence posts at least 3 feet deep, with tops cut at an angle, to allow them to shed precipitation. At the time that you install your fence, try to put aside a few pieces of matching wood for future wood fence repair jobs.
Maintenance
To protect your fencing, use some basic care tips. Direct the spray of your sprinkler system away from the fence. Clear off fallen leaves and other garden debris and do not allow vines or shrubbery to grow next to the fence to steer clear of two potential problems – placing excessive weight on the fence and trapping moisture. Inspect the fence and posts regularly for signs of problems.
A wood fence can be pressure washed as part of your regular maintenance routine, especially important prior to applying a finish, or refinishing. Use a maximum of 1,000 PSI from 6-10 inches away. You may wish to use soapy water and a scrub brush or a mild bleach solution.
Repair or Replace?
When making the decision as to whether to repair or replace wood fencing, make sure that the fence's structural integrity has not been compromised. There is no point in patching a fence that is likely to collapse anyway. Consult a local fence company nearby for expert solutions.
The cost to repair your wood fence can vary a great deal. It depends on the nature and extent of the damage, as well as the characteristics of the fence itself – height, quality of the original wood, and so on. Your warranty is likely to cover installation errors only, and will not reimburse you for damage due to either normal wear and tear or extraordinary damage such as vandalism. However, repair may be covered by your homeowners insurance policy; check with your insurer for details. Wooden fencing repair is most cost effective when less than 20 percent of the fence components have been damaged; above that figure, it may be wiser to install a new fence.
Laura Firszt writes for networx.com.
Updated March 19, 2018.
Looking for a Pro? Call us at (866) 441-6648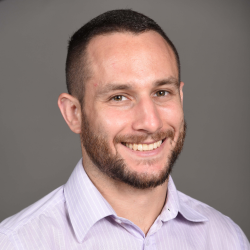 Top Cities Covered by our Fence Contractors