What in the World is a Chimney Balloon?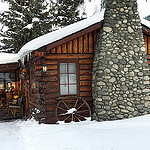 On a winter's evening, there's nothing like the cozy warmth of a crackling blaze in your fireplace. But what happens when the flames die away? Since cold air moves downward, your open fireplace chimney will act as a natural pathway that allows frosty breezes into your home. At the same time, the indoor air warmed by your furnace will move upward … and out of the house.
Even if you close the damper and use a chimney cap, you'll still lose a surprising amount of warm air. All this means that your heating and cooling system, no matter how newly installed or efficient, will have to work harder than it should, your carbon footprint will increase, and you'll end up paying more money for the same amount of heat. The solution is to block the air from coming down the chimney, and a chimney balloon is an excellent tool for the job.
What Exactly is a Chimney Balloon?
Although a chimney balloon is shaped more like a cushion than a party balloon, it is an inflatable device made of thin yet strong plastic. It's easy to use; you just place it inside the chimney (don't worry if the walls are a bit rough -- this balloon can take it!), inflate, and turn off its air tap. The balloon will act to stop the influx of cold outdoor air and escape of HVAC-heated indoor air via the chimney almost completely. However, there is provision for a small amount of ventilation, to prevent dampness problems.
Besides serving as a complement to your home heating system, the chimney balloon will also keep birds, bats, wasps, and other creatures out of your chimney and prevent soot and rain from falling onto your hearth. It may be left in place for years if you wish. When you'd like to use the fireplace, simply deflate the balloon and put it aside for later reinsertion. And don't worry about forgetting that it's there -- if someone lights a fire without first removing the balloon, within 40 seconds, it will crumple up, allowing the smoke and carbon monoxide to exit via the chimney. The only downside is that, in this case, the chimney balloon will no longer be re-inflatable.
How Do You Buy the Right Size Balloon?
Chimneys come in a variety of sizes and shapes. Fortunately, so do chimney balloons. To determine the type you need, first note the shape of your chimney. Then take a flashlight and measure the width (from one side to the other) and depth (from the front to back) approximately one foot up inside the chimney. Measurements do not need to be overly precise, since the balloon's inflation can be adjusted to fit. Just be sure to choose a size that is equivalent to, or slightly larger than, your chimney dimensions. Balloons can even be custom made for that hard-to-fit flue.
What Will They Think Of Next?
As if the chimney balloon were not ingenious enough, another new invention is the Chimney Sheep. It's a low-tech product, based on the same technology that Mom probably used to keep you comfortable in winter when you were a child -- warm, fuzzy wool. A thick pad of wool fleece is attached to a handle and inserted into the chimney. Like the chimney balloon, this eco-friendly form of insulation is reusable and permits ventilation, in order to avoid moisture buildup.
How do the two gadgets compare pricewise? They are actually fairly similar. The chimney balloon is currently available on Amazon.com priced from $42.99 for the smallest (9" X 9") up to $53.99 for the large size (36" X 15"). Chimney Sheep costs $45.99 for a 10" circular model, and ranges to $109.99 for a 13" X 35" rectangle.
Laura Firszt writes for networx.com.
Updated September 16, 2018.
Looking for a Pro? Call us at (866) 441-6648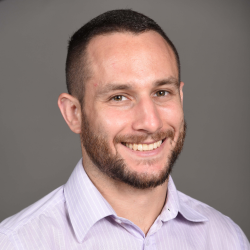 Heating & cooling Average Costs
Top Cities Covered by our HVAC Contractors