Lively Uses for Dead Trees from Hometalk
After this winter's heavy gales, a friend of mine was left with a dangerously unsteady tree in her front yard. She hired a gardener to chop it down before it could come crashing to earth on its own. Then she asked me for suggestions on what to do with the large dead trunk. I checked to see what the creative readers of Hometalk were sharing about repurposing tree trunks and branches … and found enough imaginative ideas to use up ten trees' worth of wood. Now her only problem is deciding which project to try!
SAFETY TIP: Dead or dying trees are a hazard which may put your property and your family at risk, especially if you live in a windy, tornado-prone area such as Oklahoma. Call in an Oklahoma City landscaper to trim large lifeless branches and entire trunks cleanly and safely.
Bench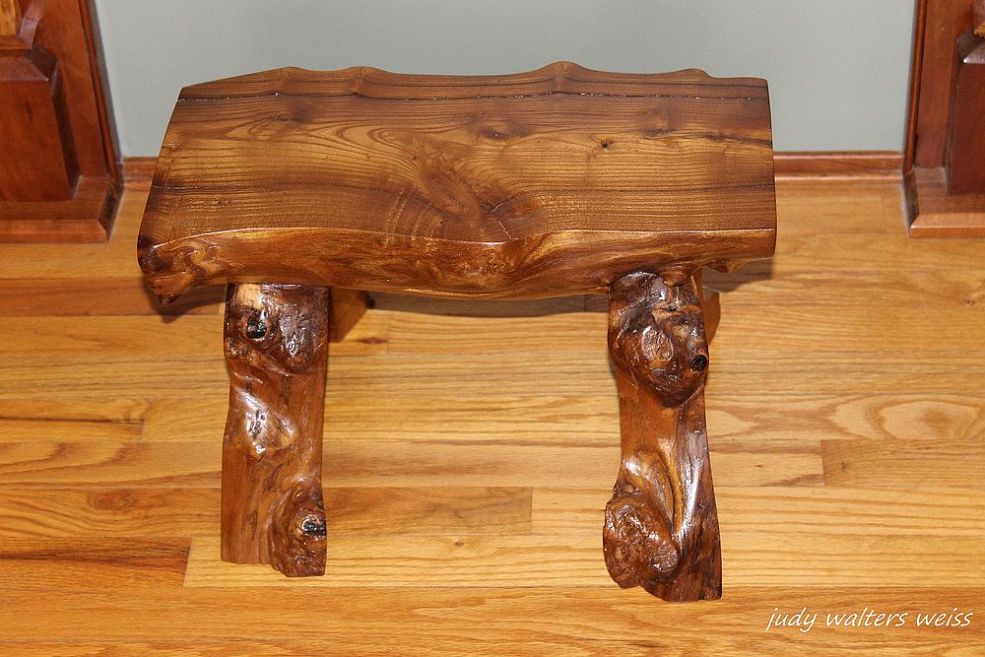 Judy Walters Weiss posted one of my favorite repurposes, this rustic bench built out of a true windfall – her huge mulberry tree that toppled during a storm. Judy's talented husband crafted it using only antique hand tools from his personal collection. No stain was necessary to improve on the rich natural color of the wood. I love how the design preserves the tree's natural knobs and curves.
Lazy Susan
For this uniquely eye-catching table accent, Betsy Channell finished a crosswise slice from a good-sized fallen tree by sanding, staining and applying poly. She then glued it to a recycled revolving stand. For even more décor drama, you could make two of these pieces – one to be used as a Lazy Susan holding a variety of spreads and the second (sans base) as a breadboard to accompany it. Great wedding present!
Chandelier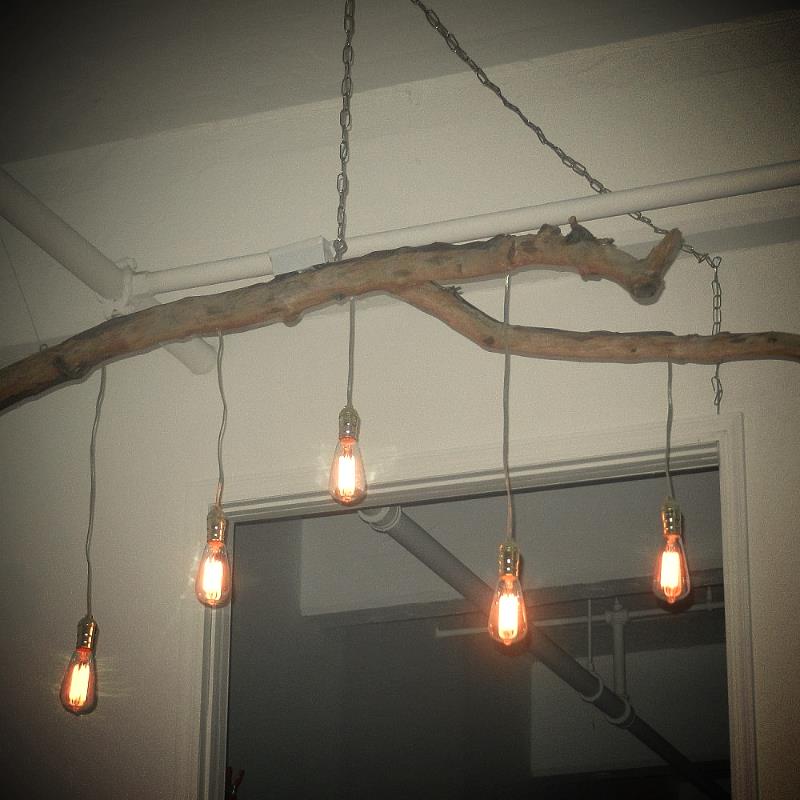 Country and industrial are both hot styles right now, and Blue Antler Studio's funky chandelier combines the two. A victim of Hurricane Sandy, this "roadside find" sycamore limb had such an appealing shape and patina that the craftswoman left the branch as is. She added only a chain for hanging and the necessary wiring to transform it into a chandelier, complete with cool Edison bulbs and a dimmer switch.
Sign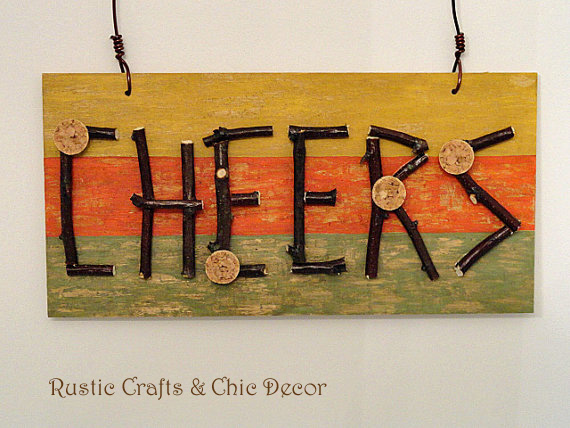 Use smaller tree limbs to create signs with inspiring or amusing slogans as attractive, inexpensive wall art. Here Rustic Crafts & Chic Décor started with a brightly painted background to make her message pop. She cut lengths of branch, complete with dark-colored bark, into smaller sections, which were used to form letters. (Sure makes life easier for us crafters who didn't receive an A in elementary penmanship!) The letters are anchored in place with glue.
Toadstools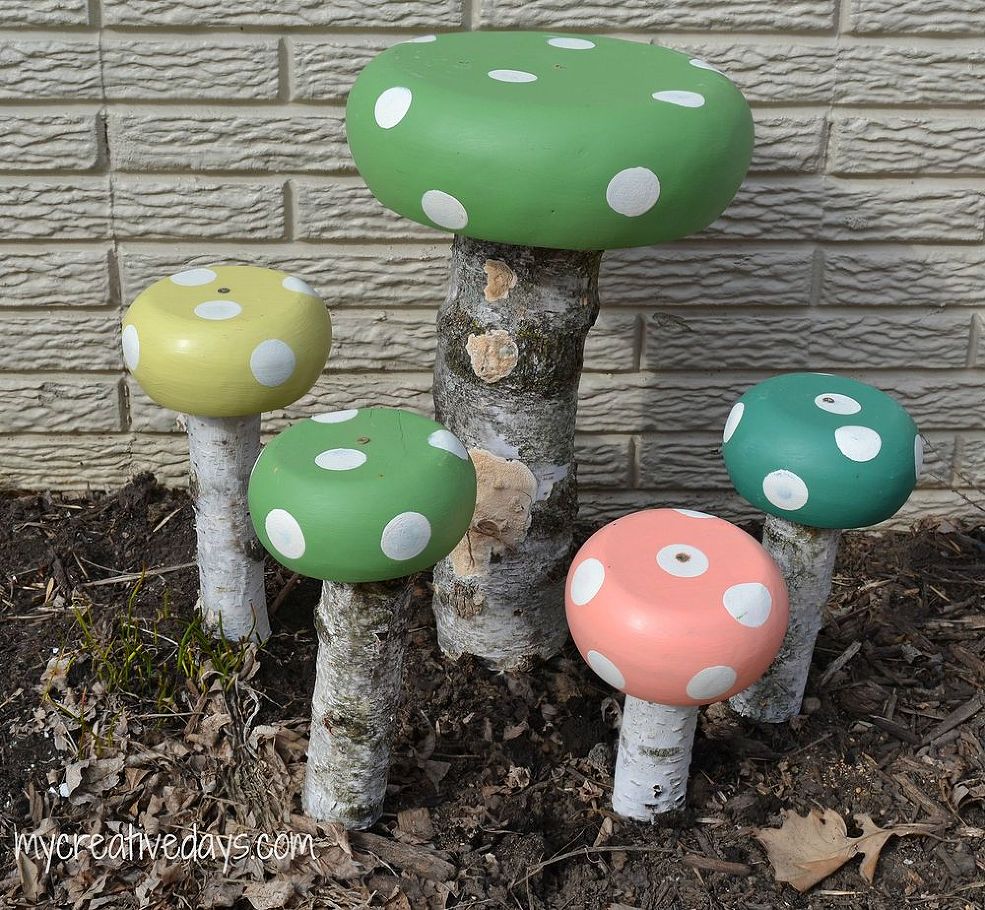 My Creative Days "replanted" deadwood in her garden. It didn't take root once again, but the stalks did sprout into whimsical toadstools. The mushrooms' caps are actually made out of wooden salad bowls upcycled from the thrift shop. They were then painted in assorted fun shades and embellished with spots, using a foam pouncer (or a champagne cork). This project can be used to fill out a bare garden in winter or make lush summer plantings even prettier.
Fairy Garden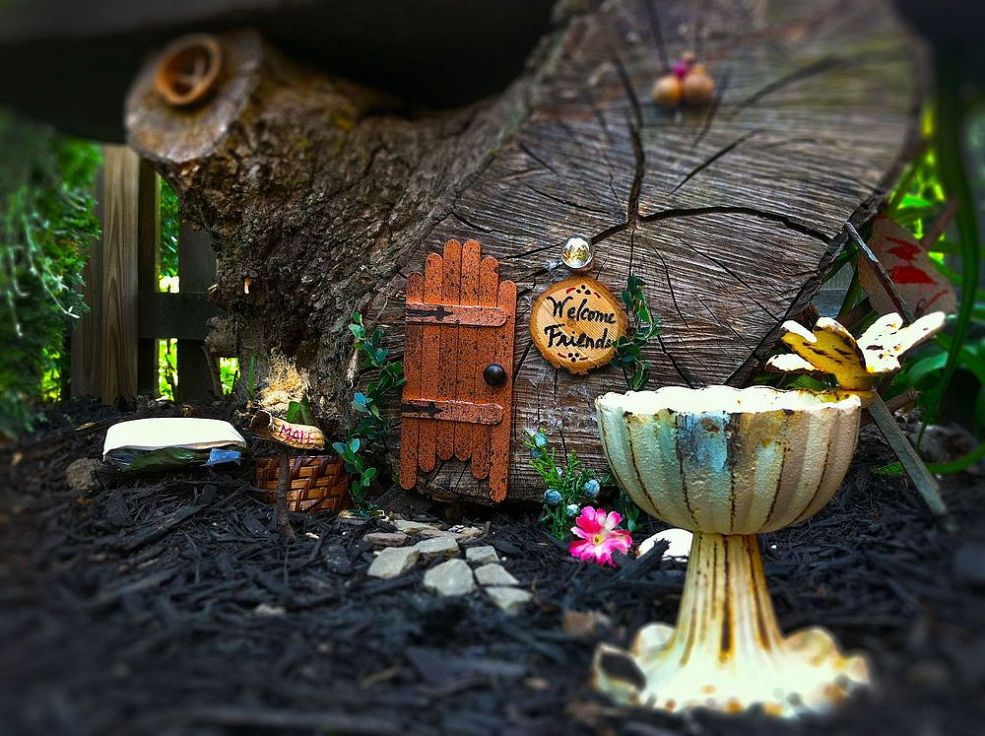 Reposhture Studio didn't forget to embellish the stump her tree left behind. She made it the base for a very trendy fairy garden by decorating the magical abode with a popsicle stick door, a Goodwill goblet birdbath … and a generous sprinkling of pixie dust. This is a great summer vacation project for your kids that definitely beats playing video games indoors all day.
Deer Head Mount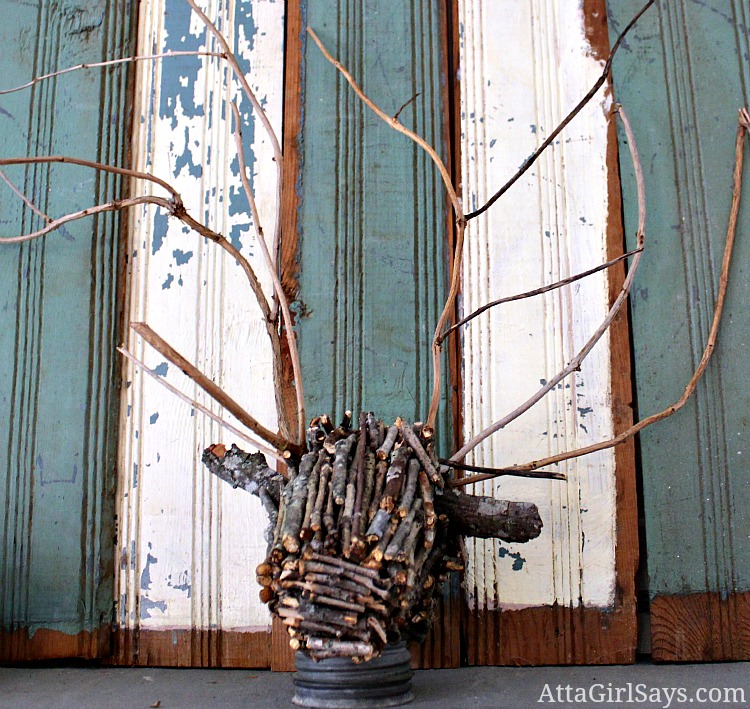 Deer head mounts are stylish these days, and Atta Girl Says opted for a cute cruelty-free version. This practically no-cost project knocks off pricy fake deer heads made of driftwood, making it faux faux … but definitely not so-so. Various-sized twigs are hot glued to two paper cups to create the basic shape, then topped off with vine-branch antlers.
Buttons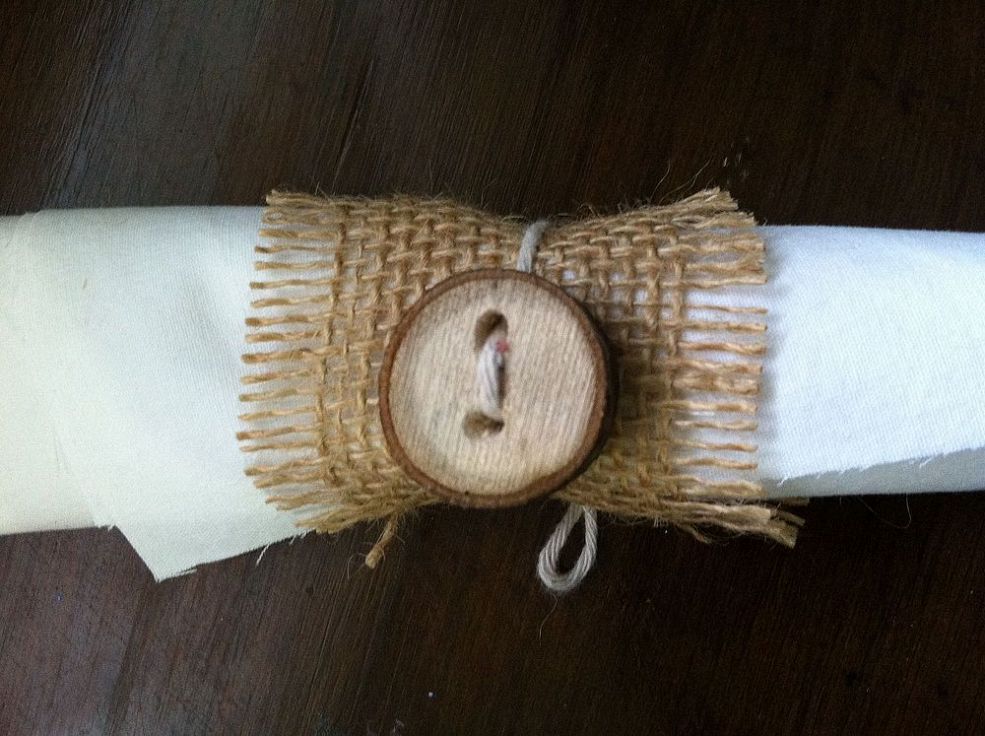 Love Sissy took advantage of every last bit of her deadwood by slicing and drilling to make unique buttons out of the tiniest scraps. You might want to sew them onto clothing as fashionable fastenings, but she paired them with strips of burlap to create handsomely rough-hewn napkin rings.
Laura Firszt writes for Networx.com.
Updated September 16, 2018.
Looking for a Pro? Call us at (866) 441-6648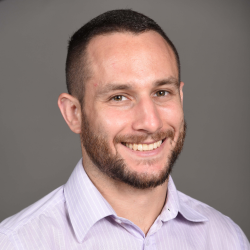 Landscaping Average Costs
Top Cities Covered by our Landscapers