Understand Home Inspection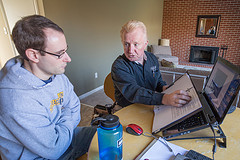 When you're looking to buy a home, your head may be full of visions of handsome hardwood floors, soaring ceilings, and alluring landscape. Yet however tempting it may be to make a purchase based on outward appearance, stop yourself. It is essential to look beneath the surface and ensure that the property's underlying structure is in sound shape before you go ahead with the largest purchase of your life. Any sales agreement should be contingent on inspection performed by a certified home inspector. This procedure will give you an accurate picture of the home's pluses and problems. You can then decide how serious any defects are, and whether they might make or break the deal. If it is a desirable property priced lower than many comparable houses, it may be worth your while to consult with a remodeling contractor about the cost of repair.
Preparation for the Inspection
If you have the opportunity, try to do some preliminary weeding out of homes you might be interested in purchasing (and save money on unnecessary inspection fees,) by means of a detailed DIY check. That includes turning on every light and faucet, opening cupboard doors, walking around the perimeter of the house, and investigating anything that does not seem quite right. For example, a musty smell may be the sign of a home that has been unoccupied for some time -- or it could be an indication of mold. Look for indications of structural trouble as well, like a slope or crack to the foundation or a roof.
Don't be shy to tour the block and knock on doors. Introduce yourself and ask your prospective new neighbors if there are any known issues with that particular house or the area in general. This is a step that your home inspector will not take for you but it may reveal important information about past problems such as flooding.
Coordinating with Sellers
Confirm the appointment time with sellers. Let them know what to expect -- that the inspection will last approximately 2 to 3 hours for a private house, and 1 to 1 1/2 hours for a condo -- and that the inspector will require access to all areas of the property. Home inspectors' opinions vary regarding having the sellers at home during an inspection. Some feel that this inhibits them from talking freely with you, the potential buyer, about any problems which they notice. On the other hand, it minimizes liability issues. A suggested compromise is inviting the buyers' side real estate agent to attend.
All utilities, including electricity, water, gas, should be on, as well as the HVAC, water heater, and the refrigerator.
The Inspection Process
Your home inspector will examine the property's major components, to assess their strengths and weaknesses. These components include:
Structure and foundation
Home exterior, hardscape, outbuildings
Roof
HVAC
Insulation
Drainage
Plumbing
Interior walls and ceilings
You should definitely plan on being present (leave the kids with a sitter, though!) to learn as much as you can about the home -- positive as well as negative, in addition to how to its various components operate.
The inspector will issue you a detailed report at the end of the process, whereupon payment is due. Don't expect the inspector to weigh in on whether you should make the purchase. Although he or she will provide the facts, the final decision about the property is up to you. But yes, you do have to pay for the inspection even if you end up deciding not to buy the home.
Short Sales and Foreclosures
Short sales and foreclosures usually sold "as is, where is." There is no requirement for a disclosure statement to be issued. In such a case, do not under any circumstances forgo the home inspection. It won't' provide you with a tool to negotiate price but will let you know whether the house needs repairs, remodeling or renovation of one or two rooms, or a major gut job. Go into the process with an open mind and be prepared to give up on this particular home if it has serious (read "budget busting") issues.
Laura Firszt writes for networx.com.
Looking for a Pro? Call us at (866) 441-6648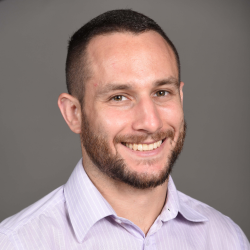 Top Cities Covered by our Remodeling Contractors