TV: Extreme Makeover: Home Edition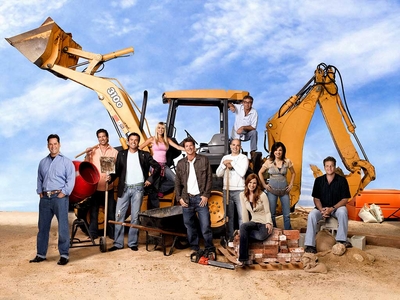 Where can you see Clint Black sing a ballad, a monster truck destroy a family trailer and a teenage girl's bedroom turned into an aquarium - all in one hour? On "Extreme Makeover: Home Edition."
The positive, philanthropic concept of "EM:HE" on ABC gets an enthusiastic A. It gives needy families a better life, and gives viewers ideas for design and home improvement. As an entertaining hour of television, the show gets a B. It's 15 good minutes bracketing 45 minutes of filler and ads. It's also increasingly thin on remodeling advice and instruction. In its seventh season, the show itself undergoes a minor makeover, adding a couple of new features but maintaining the heart, humor and hunk - host Ty Pennington.
I recommend watching the first and last segments, but tuning out in the middle. Meet the family and hear the heartbreaking story, then come back to hear the crew yell "MOVE THE BUS" and see the family squeal with delight while seeing the remodeled digs. You'll mostly just miss family vacation clips and construction montages.
New Additions
In the new season, however, you could miss seeing your friends working with the crew. Viewers now get a shot at meeting the hosts and working with some pros on a major remodeling project. Apply online or mail in an application, photos and a release form. Of course, don't expect a lot of screen time. More time is spent on clips of celebrity guests, the other addition for the seventh season. Music and movie stars provide an extra surprise for the family. It's also fun to watch actors fumble with hammers.
First Families
The season premiere featured remodeling flubs by actress Patricia Heaton and a Five for Fighting performance. They help rebuild a dangerously moldy and leaky house for a Wisconsin firefighter's family. The Nov. 1 episode brought rapper and actor Xzibit for his second episode of the season. His charisma and charity on "Pimp My Ride" translate well to a show about "pimping" houses. Xzibit and country singer Clint Black both worked on the Mattingly house in rural Kentucky.
Steve Mattingly was injured while working as a volunteer firefighter. He suffered brain damage, memory loss and severe migraines, preventing him from returning to work. Steve and his wife lived with their two daughters in a crumbling trailer, but the "EM:HE" crew hauled the trailer to a monster truck rally, and built a large new ranch home for the Mattingly family. The new home included an in-house massage studio for Melissa's massage therapy work, and dog- and fish-themed rooms for the girls.
The show is generally thin on how-to remodeling tips, but the latest episode includes a couple of inspiring ideas - remote-control blinds and the "memory wall." The master bedroom has about six individual shelves mounted on one wall, allowing for easy rotation of family photos, mementos and keepsakes. Each shelf has a built-in drawer, and is wide and deep enough for standing frames.
"Extreme Makeover: Home Edition" may not be the best show on television, but keep watching at least the beginning and end of the show. Consider it an effortless act of charity. If ABC sees high ratings, it will keep helping needy families. Incidentally, Networx Contractor Thomas D. Hilton worked with Extreme Makeover - get a free quote from him.
Photo credit: Yahoo/ABC/Bob D'Amico.
Looking for a Pro? Call us at (866) 441-6648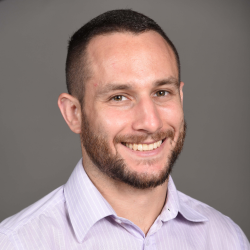 Top Cities Covered by our Remodeling Contractors