Hydroseeding a Lawn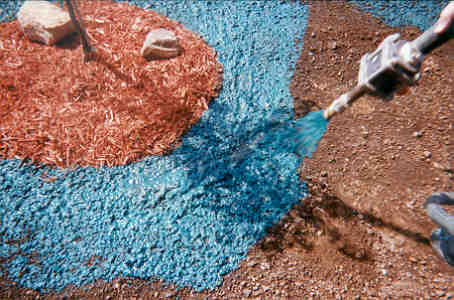 Hydroseeding is basically a lawn in a bottle (or more likely a truck). Professional hydroseeders spray a slush of grass seed, mulch, water and fertilizer on a soil patch to grow a lawn quickly and easily. Hydroseeding is cheaper than laying sod and easier than hand seeding. Here are some more detailed considerations for choosing how to start your lawn.
Costs and Labor of Hydroseeding
Hand seeding is the cheapest option, but requires the most work. Sod is the fastest but most expensive method of creating a new lawn. All three methods require the same tilling and prep work, but hydroseeding combines planting, fertilizing, mulching and initial watering in one easy step. Do-it-yourself purists may be reluctant to hydroseed. The equipment is specialized and expensive, so hiring a professional is the only good option. On the other hand, experienced and reputable companies may offer guarantees and give the best advice on watering and care after seeding, making long-term success more likely. In the long run, a hydroseed lawn may develop fewer weeds than a hand-seeded patch. Standard straw mulch is likely to include weed seeds. However, some weeds will almost certainly find your lawn no matter how you plant or maintain it.
Custom Hydroseeding Mulch Mixes
Hydroseeding companies have a more limited number of options than exist for hand seeding, but they can customize percentages of mulch, fertilizer, and seed for any hydroseeding situation. A much larger variety of custom seed mixes are available for hand seeding.
Does Hydroseeding Offer the Best Lawn Results?
Sod brings immediate and guaranteed results, but it may not survive in the long run. If the sod does not mix with existing soil, the grass roots may not extend into their new home, and it never becomes more than an unhealthy carpet that can still be rolled back up years later.
The jury is still out on the other two options. A carefully tended and hand-seeded lawn may be more successful than a hydroseeded lawn because the seeds are directly planted on or in the soil. Sprayed seeds are mixed with the mulch and some may not germinate.
On the other hand, hydroseeding automatically creates a thick, warm and damp bed of organic material. It is less likely to dry out or attract the birds that may eat seed laying on top of the grass.
A hybrid approach covers your bases. Try spreading some dry seeds, then cover with the sprayed mix, with or without more seeds.
Hydroseeding Difficult Areas
Hydroseeding is easily the best option for sloped areas. Steep angles may not support machines and may even be difficult to work by hand. They are no problem, though, for hydroseeding sprayers, and the hydroseed slush may help retain water and prevent erosion.
Hydroseeding is cheaper than sod and more expensive than hand seeding a lawn, but the process offers distinct advantages and disadvantages in comparison to the other options.
Photo credit: Casciocompany.com.
Looking for a Pro? Call us at (866) 441-6648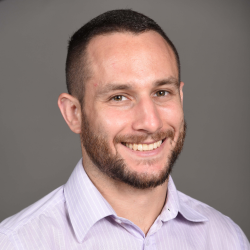 Landscaping Average Costs
Top Cities Covered by our Landscapers