Subway Tile Designs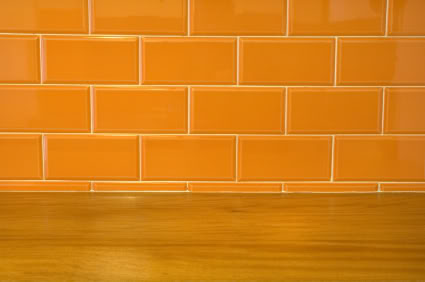 History
Subway tiles are a classic staple of kitchen and bath design. True to their name, subway tile designs were originally used in the New York subway system in the early 1900s. The classic subway tile is twice as wide as it is high (regularly 6" x 3") in a flat-glazed, white tile. They are set close together in a staggered brick pattern. Tiles are laid tightly together with only the thinnest of grout lines for easy cleaning. These inexpensive and practical yet beautiful subway tile designs soon found their way into the home. Bathroom walls and showers and kitchen backsplashes are the most popular locations for the classic subway tile designs in white.
Design
The traditional subway tile designs are the chameleons of the tile world. They look great in a period home, but also work well with a more modern aesthetic, which makes them ideal for transitional design as well. In the 1930s, subway tile designs were enhanced with more colorful tile accents with a narrow bullnose (rounded edges) to finish off the look. White tile bathrooms with black accents have been in style for over a hundred years, but the 1930s also brought us the pale pastel tiles with black accents in pink, blue and turquoise. While these styles were out of fashion for quite a long time, more recently, they have been making a comeback as all things vintage are in.
These days, the traditional mid-sized subway tile has been joined by bigger versions that can be as large as 12" wide and smaller versions that be as little as 3" wide. But in all cases, subway tiles are installed horizontally for the classic look. While most subway tiles are made out of glazed ceramic tile or porcelain, some are made from very beautiful glass in the subway proportions. Multi-colored walls with subway tiles in glass are very popular in modern design schemes, as are softly tinted glass tiles in classic beach glass colors of green, blue and smokey white.
One of the reasons why the classic white subway tile has remained a mainstay of American kitchen and bathroom style is the broad range of prices that the tiles sell for. They range from a moderate $4.50 per square foot for mass-produced tiles to $15 per square foot for hand-formed, clay-based tiles that require professional installation. Whatever your budget, if a classic bathroom or kitchen backsplash is the look you want, there are many subway tile designs that are sure to fit your budget.
Find a professional tile contractor who utilizes classic subway tile.
Looking for a Pro? Call us at (866) 441-6648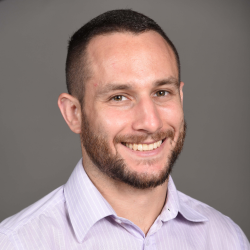 Top Cities Covered by our Tile Contractors