Spring Roof Maintenance Tips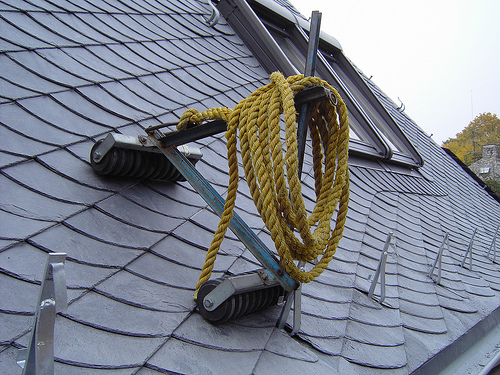 SPRING HAS SPRUNG! My friends, I am so excited, because, honestly, I was kind of over winter. While of course snow and other delightful weather will be lingering across the country, the crocuses are out, the daffodils are going, and the birds are tweeting. While we're all rejoicing in the warmer weather and longer days, though, there's a problem: we can't keep shirking our outdoor responsibilities, because we can no longer use foul weather as an excuse for curling up on the couch with the cat and reading a book or watching some HGTV.
Now is the time to start assessing your house to see how well it weathered the winter, and you should probably start with your faithful pal up top: the roof. Hopefully your roof kept you snug and warm this winter, with no leaks, missing shingles, and other problems (because you made sure it was battened down for winter last fall, right?). Now that some of the worst weather is over, though, it's time to show your roof how much you appreciate it by calling in a roofing crew to give it some spring maintenance, and taking a look to see if there's anything you should be doing, too.
Why do a checkup to see what's happening on the roof? Because if you catch a problem now, you can address it before it gets a lot worse, and that's important. Roofing problems can get extremely expensive if they're allowed to run rampant, but if you stop them in their tracks, they're often a quick and inexpensive fix. You might even be able to apply your DIY carpentry skills instead of having to call in the big boys.
Start on the ground. Take a look at the roof and walk around to look at the gutters. Do you see loose or missing shingles? Gutters that have partially collapsed, or look clogged? Water stains that indicate gutters are overflowing? How about a sagging roofline, or flashing that appears to have moved out of place? Check for debris, too, because accumulations of leaves and other materials can become festering points for pooling water, snow, and ice. Mold, moss, and algae are also bad signs on your roof. You can install zinc strips to control their growth and keep your roof healthy (and, uh, not green).
Wait for a clear, sunny day with no wind or a very low wind before you haul out the ladder, and make sure you set it up on a stable, clean surface. Fasten the ladder to the roof at the top, and follow other basic ladder safety tips like using both hands to climb. This is your chance to walk around the roof, inspect any damage close up, and start performing repairs like replacing missing, cracked, or otherwise damaged shingles.
It's also a great time to clean the gutters, removing all clogs of material and checking to see that they are securely fastened to the eaves and to each other. If you notice holes, cracks, and other signs of wear in your gutters, replace damaged lengths (or the whole system if it's too far gone) to ensure that your drainage is in prime condition. Poor gutters can lead to pooling water around your foundation, which is a recipe for disaster -- unless, of course, you want to give a Chicago concrete contractor some business with a full foundation replacement!
While you're on the roof, check carefully around any pipes and chimneys. Make sure their flashing is securely fashioned and check for signs of leaks. You may not have noticed them indoors yet, but they could be causing problems with the structure of your roof, and they'll be a big problem later. If you have a chimney, check the mortar, paying close attention to crumbling mortar and missing or damaged bricks. You may need to call a specialist to fix these problems.
While a lot of basic roof repair can be done on your own, don't be tempted to do the same with major problems. Contact a roofing specialist to get expert help with your roofing. Before you hire someone, get competing bids, check contractors' license numbers against the state registry to make sure they're in good standing, and seek reviews and advice from the community to see who's likely to do the best job.
Katie Marks writes for Networx.com.
Looking for a Pro? Call us at (866) 441-6648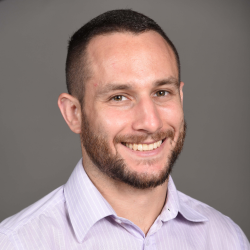 Top Cities Covered by our Roofers