Seeing the Future Through Smart Windows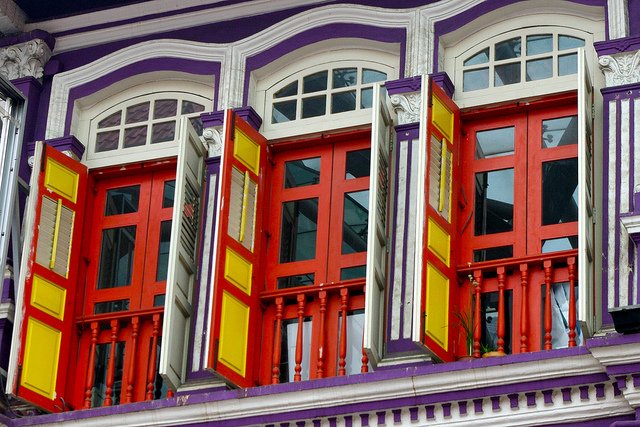 A window is a window is a window, right? Sure, with a few small differences: you've got your single-paned and your double-paned, your windows with special films to keep out glare and your average windows. But all of that is about to change with the development of smart windows, which will revolutionize the way homes are built, and the way consumers interact with window technology. Imagine having windows that darken or go opaque to minimize heat exchange and add privacy, all at the touch of a button or a verbal command.
It's not just the stuff of science fiction or expensive commercial buildings anymore. Designers are working on an update to the 1970s-era options that currently dominate window technology, with an eye to creating a new generation of windows, one that will be affordable for everyday consumers while conserving energy and changing the way homes look and feel. This has great applications for architecture as well as the green movement.
Several different technologies are currently competing in the smart window market, which is a good thing. As developers refine the available options, it's likely one or more clear leaders will emerge, and the competitiveness of the market will drive designers to keep working out the kinks to create the perfect smart windows.
Right now, the most basic design may be familiar to some glasses wearers: photochromic windows darken in response to sunlight, just like transition lenses. The drawback to these windows is also probably familiar to people who wear glasses: sometimes they darken when you don't want them to. Thermochromic windows rely on temperature to change their opacity, darkening as the heat rises to keep energy costs down, although unfortunately they also block views at the same time.
Liquid crystal display windows are designed for privacy more than energy savings, but they at least are within the control of the user, rather than at the mercy of the elements. The real technology of interest here may lie in the electrochromic window, which is controlled with a panel that allows people to determine when the windows should be shaded, and how intense the shading should be. Such technology could be integrated with a smart house to allow people to control opacity from any room, operate their windows remotely, put them on a timer, or direct them to go dark during the hottest part of the day unless directed otherwise.
With more smart window technologies in constant development, the future is bright, and the way we think about home energy efficiency could definitely change. Windows can be a major source of heat loss in the winter and high cooling bills in the summer, because glass is ideally suited to heat exchange. Protecting homes from harsh sun and incorporating existing insulation technologies to prevent heat loss could radically reduce heating and cooling bills, which is fantastic news.
When will consumers get their hands on the technology? Several firms are already starting mass production on various smart glass technologies with the goal of getting them into homes. Some are working under supportive government grants, which means their products will likely hit the market faster and at a lower consumer cost. As mass production continues, prices should drop too, especially if smart windows are integrated into green home design standards.
Start looking through your windows in a whole new way!
Katie Marks writes for Networx.com.
Looking for a Pro? Call us at (866) 441-6648