Yes, You Can Afford Solar Panels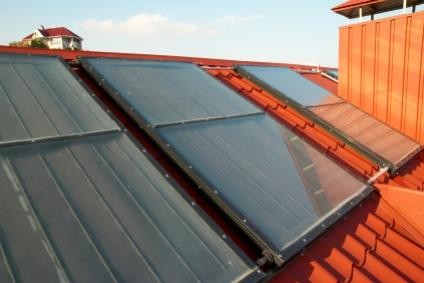 Not all renewable energy is electric energy. Photovoltaic (PV) solar panels feed wattage into your home's electric system, but they can be prohibitively expensive and have a long payback period. There are affordable solar alternatives, including solar thermal panels and smaller energy-saving options.
Solar Thermal
Solar thermal technology is simple, inexpensive, and time-tested. The 1878 World's Fair featured a solar thermal panel that boiled water into steam to drive a printing press.
Modern solar thermal panels use the sun's energy to heat water and transfer it into storage tanks for use in bathrooms and kitchens. They are roughly four times as efficient as solar electric panels because they simply transfer the heat of the sun, rather than converting it into electricity.
Home Power Magazine tested similarly sized solar thermal and PV systems. The PV system cost $20,000 and has a 22-year payback period, assuming energy costs at 30 cents per kilowatt-hour. The solar thermal system cost $8,000 and has a 9-year payback period based on the energy costs.
The U.S. Department of Energy notes solar thermal systems can immediately save money under the right conditions. A new solar water heater will add $13 to $20 on a 30-year mortgage. Meanwhile, the solar panels are worth $3 to $5 per month in federal income tax deductions. So if a solar thermal array cuts utility bills by more than $15 per month, you save more than you pay. A solar thermal system is also mechanically simpler than a PV system, which translates into lower long-term maintenance costs.
Installing a Solar Thermal System
Solar thermal savings depend on your location, utility costs, efficiency upgrades, and other factors. Before installing panels, try to calculate your potential savings and determine if your house is appropriate for a solar hot thermal system. You need a relatively large, unobstructed south-facing roof (in the northern hemisphere). A solar installation company can make an estimate and determine if you have enough space for an appropriately sized solar array.
It also pays to research local, state, and federal tax credits and incentives. Here is information about the federal tax credits and a database of state programs. Study any restrictions on the tax credits. You may have to pay back a portion of the federal solar tax credit if you sell the house less than five years after installation. Before going any further, make sure your homeowners' association covenant doesn't restrict solar panels. If solar is allowed, you can estimate the cost of your project and find a local installer at SolarEstimate.org.
Cheap, Easy Ways to Harness Solar Power
If the estimates seem steep, there are alternatives that cost less and are fairly basic DIY projects including solar electric attic fans , solar skylights , or a solar thermal pool heater , which is considered the most cost-effective home use of solar power.
There are several ways to add solar power on a budget, including solar thermal water heaters and smaller solar-powered options.
Looking for a Pro? Call us at (866) 441-6648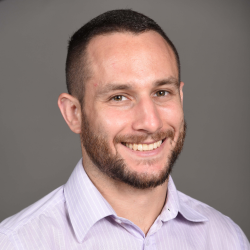 Top Cities Covered by our Electricians