Should I Repair or Replace My Wood Fence?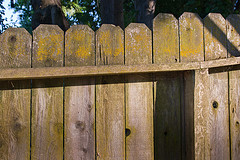 source: Flickr: Orin Zebest
Wood fences make a great addition to any home. They add privacy, security, and value to your property and most of all, their rustic look makes any yard more attractive. However, wood doesn't last forever, and a wooden fence requires routine maintenance to look its best and function properly. If your fence is rotting, warping, or falling down, it should be taken care of, whether with repair or total replacement.
Aside from being an eyesore, a broken fence can act as a means of escape for a pet or child, can let in unwanted pests, and will no longer provide privacy. Additionally, if your fence is decaying, even a small amount of deterioration can lead to the collapse of a much larger portion, leaving your yard completely fenceless. But should you repair or replace your fence? Here's a guide.
When and How to Repair Your Wood Fence
If your wood fence is new or still in good shape, seal it routinely to prevent decay, especially if you live in a humid climate. The recommended schedule for resealing is once a year, or whenever you see water soaking into the wood rather than beading on the surface.
How do you know when it's time to repair your wood fence? Inspect it carefully from ground level – where rot usually begins – on up. Besides obvious cracks or holes in the wood, initial signs of stress include discoloration (yellow or gray areas), splintering, warping, and leaning. If you notice any of these, repair your fence promptly to avoid further problems.
First, check the warranty terms and conditions to see whether your fence damage is covered. If your warranty's expired or nonexistent, then go ahead with do-it-yourself or professional fence repair.
Fill small holes or cracks with putty or wood filler, as a simple DIY wood fence repair. Larger scale problems, such as warping, usually are best taken care of by replacing the damaged boards, panels, or posts. In either case, you'll most likely want to paint your fence after the repair for a uniform appearance. (Then repaint every 2-3 years.)
When to Replace Your Wooden Fence
Your fence is one of the first things people see when looking at your home. Whether you're putting your house on the market or you're just having guests over, a rundown fence is a turnoff and gives people a bad impression. Additionally, your homeowners association may have a rule requiring fences to be properly maintained and repaired, as a dilapidated fence makes the whole neighborhood look bad.
It's time to call a pro for fence replacement if your wooden fencing:
has been neglected for some time and the damage is substantial. Rule of Thumb: When more than a quarter of the boards have rotted, you're better off replacing, rather than repairing.


has been damaged by termites or other insect pests.


was hit by a vehicle or falling tree.


is aging and will not be able to hold up much longer. Expect a wood fence to last 4-7 years for spruce, 5-12 years for pine, 15-30 years for cedar, and 20+ years for treated lumber.
Wood Alternatives
Many people become sick of having to routinely repair and maintain their fence, and they don't like the added costs of seasonal repainting and resealing. If you're one of them, you may want to consider wood alternatives such as vinyl or composite fencing. These materials are made to look like wood and will save you the cost of hiring a painter. Though their initial cost is higher than wood, over time they will pay off because of their extra-long life.
Updated February 26, 2018.
Looking for a Pro? Call us at (866) 441-6648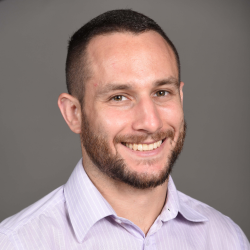 Top Cities Covered by our Fence Contractors