What Is the Best Type of Wood for a Fence?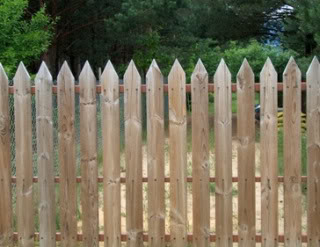 A wooden fence is a great addition to any home. You can install a fence for privacy, security, to reduce noise, or just for its attractive appearance. So what type of wood should you use? That depends on your climate, budget, and how long you are planning to stay in your home. Let's take a closer look at how to select the best wood for your fence.
Selecting the Best Wood
What's your local weather? When selecting a type of lumber for your fence, consider the local weather. Do you live in a rainy area or a dry area? Does your area reach freezing temperatures or above 100 degree temperatures? Does the weather fluctuate or remain relatively stable? Choosing the proper wood for your climate will deter decay and provide a long-lasting fence.
How vulnerable to insects is the wood? The next thing to be aware of is the wood species' susceptibility to insect infestation. If the wood you choose does not have a natural repellent or is not pressure treated, termites could take up residence and eat away at your fence, leaving it to rot and fall apart.
What's your budget? You may not plan to buy the sturdiest, longest-lasting wood. However, more durable wood may actually save you money if you intend to remain in your home for a decade or more. Over time, quality wooden fencing will require fewer repairs and is less likely to need replacement. If, however, you're looking to move out, it may not be worth the investment to purchase a long-lasting wood.
The average wooden fence can last anywhere from 10 years to 30, depending on the quality of the installation, type of wood, and how well it's maintained. Consult with local fence companies nearby to determine the best wood for your home's needs, and to have it installed to last. Once installed, you may consider hiring a landscaper to update your yard and incorporate your new fence into the overall look.
Popular Types of Wood
The most popular woods used for fencing are pine and cedar, though cypress and redwood are also good options.
Pine wood is common because of its relatively inexpensive cost and longevity. It's also soft and therefore easy to work with, and it resists shrinkage.

Cedar doesn't require much maintenance and the wood contains natural insect-repelling substances. Its pleasant scent and pleasing look also make it desirable, though it is more expensive than some other types of wood.

Cypress is a popular alternative to cedar because it's also insect-resistant and similar in price. It has a nice aroma and few knots.

Redwood is also insect-resistant and long lasting, and many people prefer its look, though it is similarly priced to cedar.
Tips
Be sure to treat your fence with weatherproof solution to protect against moisture and extremely low or high temperatures. The finish should also contain UV protection, which will preserve the natural color of the wood longer. Clean and refinish the fence every other year to maintain its look.
Always choose pressure-treated wood if available. This wood has undergone a process in which chemicals that protect the wood from insects and decay are forced into the wood, making it last longer.
Have wooden fence posts installed correctly to limit wood-to-soil exposure. This will safeguard against fence post failure due to rot.
Updated January 14, 2018.
Related Articles
Looking for a Pro? Call us at (866) 441-6648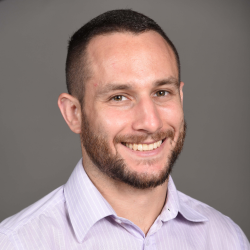 Top Cities Covered by our Fence Contractors