Remove Wall Paper, Don't Paint Over It Says Pro Painter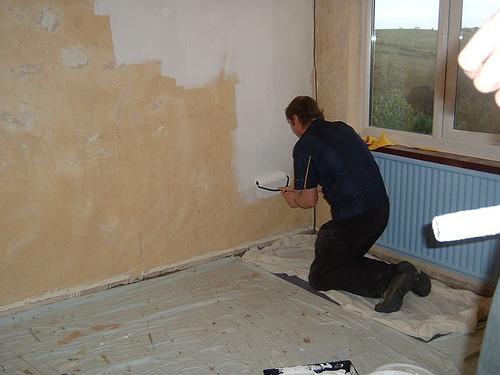 Stripping wallpaper is one of those projects that everyone dreads. They know it can be a tedious and messy process. It is only human nature to explore any options that will avoid this daunting task. As a result, one of the most common questions that I am asked is, "Can I paint over wallpaper?"
The process of stripping wallpaper is fairly easy if all of the wall prep was done correctly before it was applied. Unfortunately, you have no way of knowing until you actually get into the process. Therefore, our tendency is to avoid opening that can of worms. A seemingly logical solution is to leave it alone, pretend it isn't there and paint over it. But, there are the risks you run by attempting to paint over wallpaper.
Science says painting over wallpaper is a bad idea
Here is the "scientific" explanation why painting over wallpaper is not a good solution. Wallpaper paste is water based. Moisture from paint products will seep in around the edges and along the seams, compromising the integrity of the glue and weakening the adhesion. As well, in some cases, adding liquid will actually cause the paper to shrink. At this point, all of the laws of physics are against you. Ultimately the bond between the wall and the wallpaper will begin to fail. It is sneaky and may not happen immediately. A week, a month or even a year from now, signs might make it apparent that the original glue has been stressed. Seams may become more visible or corners will start to give way. At this point, you have a bigger mess on your hands as well as wasted time and money spent painting.
Visible seams are a problem too
If you decide to roll the dice and take a chance ... there's still an issue of the visible texture and lines from seams. No amount of paint will hide that. It may be tempting to think about "skimming" or filling those areas to make them smooth. Once again you are adding more water-based product directly over the places where the original wallpaper adhesion is the most vulnerable.
Skimming walls with any kind of texture will require numerous coats along with sanding in between each layer. If the paper continues to fail, the dry wall mud is brittle so it will crack and flake. By the time you go to all of this effort, you may as well just bite the bullet and do it right from the beginning. Knowing that the job has been done correctly will allow you to sleep a lot easier at night.
Make removing wallpaper less tedious
There are products and tools available on the market that can make the process of removing wallpaper less tedious, such as steamers or gel strippers. If you are time challenged, you may prefer to hire a drywall professional. Many painting contractors are very experienced at removing the paper and completing all repairs that may be necessary to return your walls to a smooth and pristine surface.
Selling your home?
Real estate professionals will be the first to tell you that wallpaper can negatively influence a buyer's perception of a home. Even if it is replaced with a current design, you run the risk of not accommodating the potential buyer's personal taste. No one is excited about facing the task of removing wallpaper.
A compromise to this dilemma is in eliminating the "difficult to change" factor. A painted wall finish is an option that can offer a stunning departure from plain paint to give a space personality. Patterns can be applied with water-based products that mimic the look of wallpaper. The advantage is that when you are ready for a change, they are easily transformed with a coat of fresh paint.
Upgrade your home -- the right way
If you are making an investment to upgrade your home, be sure to do it right. Your end result will only be as good as the surface you a working on. Skipping steps is bound to backfire. There is no substitute for good prep work; it's your best insurance to achieving quality results for any kind of paint project.
Kass Wilson writes for networx.com.
Updated June 7, 2018.
Looking for a Pro? Call us at (866) 441-6648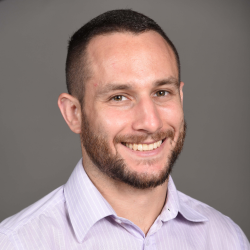 Top Cities Covered by our Painters