Planning a Basement Home Theater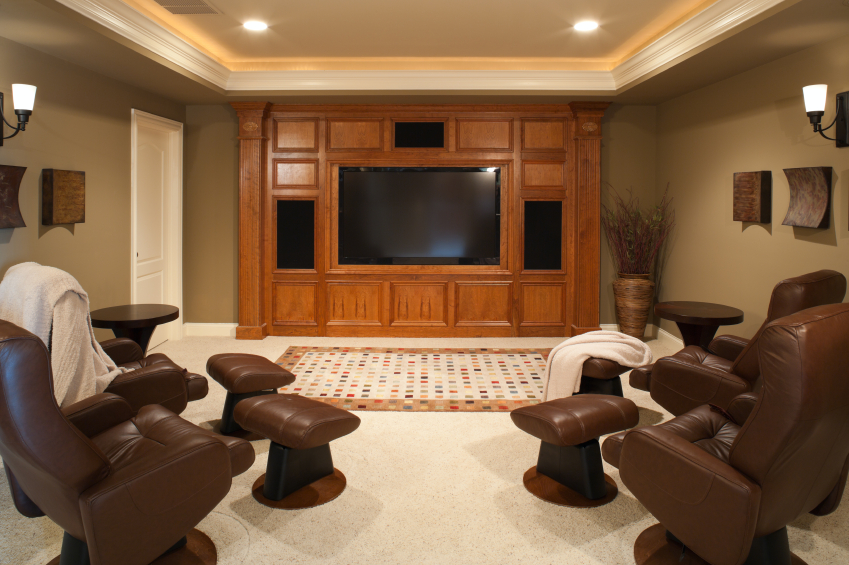 In recent years LCD flat screens and plasma TV's have dropped in price significantly. This has made home theater projects more affordable than ever. In its simplest form a home theater is a decent sized TV and some surround sound speakers. On the high-end, you might have a wall sized projection system, rows of leather recliners, and a sound system that costs more than some cars.
Dark and Quiet
Many basements make ideal locations for a home theater, they usually are a bit darker than other areas of the home and can give you that movie theater feel, their underground locations also offer a bit of quiet from street sounds or the neighbor's lawn mower. Sounds travel in both directions, so if you like to crank up your movie soundtracks, having it in the basement will be less disruptive to the home and your neighborhood.
Develop a Power Plan
When designing a basement home theater a few key elements need to addressed: One of the first to consider is what is what kind of electronic infrastructure do you need to support your home theater equipment? A large projection system obviously needs more electronic support than a simple wall mounted flat screen. Power sources, speaker runs, cable, satellite and Internet feeds need to be located appropriately. Another thought is to plan for upgrades, as technology moves fast, and having the ability to upgrade simply will save money in the future. Conduit runs can allow wires and cables to be reworked in the future without having to damage wall surfaces.
Many basements have poured concrete walls so the simple task of running power and other wires through the walls becomes very challenging. One theater I worked on required running wiring up through the ceiling across the room and then back down again. Wire runs may be longer with some of these installations but often are much easier to install.
Room Size and View Angle
The overall layout of the room, needs to reflect the size of the system and the seating arrangements, while it is pretty easy to sit one chair in the center of the room, providing seating for 4 or more people, and still give them a decent view may be hard for some smaller spaces. A central couch and a pair of chairs are one common layout. The size of the TV will determine the optimal distance to those seating areas, with the rule of thumb being a bigger screen needs a longer view distance. If you are adding walls and finishing a room from scratch, this can be quite easy to set up, however if you are working in a more finished space this can lead to compromises. Support columns and large HVAC units are things that are often found in basements and have to be worked around.
Is my basement worthy of a home theater?
Where I live in Colorado, our climate is pretty dry and most basements stay dry year round. Many areas of the country however have a radically different climate. My grandparents' basement in Michigan was a cool, damp place that often saw more moisture than most people are comfortable with in a living space. It worked great for storing canned vegetables from the garden, but installing thousands of dollars of high-end electronics in there would make most people nervous. Ensuring your basement is dry and livable is a project in itself. It is possible to correct most moisture issues, and should be an area to tackle first.
Having a room dedicated to entertainment is a dream for many, but a bit of planning up-front can make that reality a simpler task. I, like most people, enjoy a good flick now and then and I have a basement. My basement, however, is full of woodworking tools. Your choices should reflect your viewing habits and your budget. I'm keeping the shop -- the TV in the living is just fine …for now.
Looking for a Pro? Call us at (866) 441-6648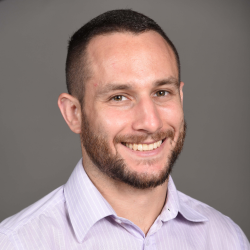 Top Cities Covered by our Electricians