Home Automation Software Choices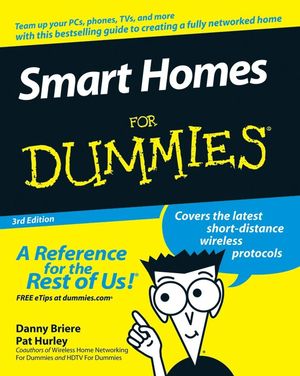 Technology today has given new meaning to the word "smart." We now have smart cars, smart classrooms, and smart homes. All of these "smart" entities utilize new technologies to more easily control and run electronic devices. In private residences, homeowners are choosing specialized home automation software to quickly and efficiently organize their home's electronic settings. The question now becomes, what are the best home automation software choices out there?
Why Choose a Home Automation Software System?
The whole point of buying a home automation software system is to make your life simpler. The system you choose should be easy to learn, implement and maintain. Home automation software systems can be used to remotely control your home's security system, heating and air conditioning, lighting, home theater equipment, wireless internet networks, motorized blinds and curtains, lawn sprinkler systems, and more. Before you start looking for a home automation system, you should first determine your home's automated needs and then look for a system that matches so that you don't end up with too many complicated options or too few options.
Applied Digital, Inc. ($200)
This company designed a home automation software program called OCELOT that is known for its user-friendly manual for customers new to home automation. The OCELOT program comes with a compact and lightweight controller that can be mounted on any surface or connected to your computer. (We recommend mounting it on a wall though, so you don't tie up one of your serial ports.) This program includes and uses software called C-MAX that allows you to create your own automated settings and interface directly with the OCELOT.
Home Automated Living ($240)
HAL2000 is a tried and true home automation system that uses your existing PC to function. Commands are sent throughout your home using the existing network of wires in your walls, so there is no expensive and time-consuming installation process with HAL software. This program also comes with a unique and simple-to-use voice recognition interface so that you can verbally tell your home automation system what to do, including turning on and off lights and appliances, controlling your phone and voicemails, as well as automated internet information reports.
Home Automation Inc.
This company has been developing and refining home automation systems for years and has a solid level of customer satisfaction with their products. You will need a professional to install the integrated home automation system, but after that you should be able to easily use HAI equipment to control your home. We recommend the OmniLT software program for small homes or the Omni II for mid-range homes or small commercial projects. Larger homes will work best with the OmniPro II system. HAI also offers an internet-based software called Web-Link II that allows you to access and control your home automation system via the web.
Home automation systems can really help you save time and energy in your busy life. Now, that you know a little bit more about what they can do and a few highly recommended programs, we hope your feel more confident about researching the right home automation software choice for your needs. If you are interested in learning more, check out the book "Smart Homes for Dummies" by Danny Briere and Pa Hurley.
Photo credit: Dummies.com
Looking for a Pro? Call us at (866) 441-6648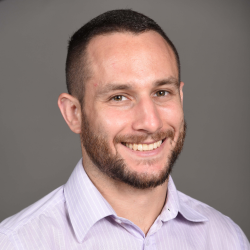 Top Cities Covered by our Electricians