In Praise of Freestanding Kitchen Stoves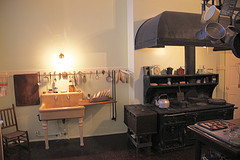 Designer kitchens, as depicted in recent years via the Internet and glossy decorating magazines, almost invariably feature separate cooktops and wall ovens. Interestingly, though, Consumer Reports informs us that the majority of American households still use the more traditional freestanding range. In fact, many home cooks actually prefer them, for a variety of very sound reasons.
Selection. There is a huge selection of freestanding range models and makes on the market, allowing you a great deal of freedom in choosing the kind and size that you want. You will also find stylish colors to coordinate with any kitchen décor – as many as 750 different shades – as well as a variety of textured finishes.
Price. A freestanding range is less expensive than a cooktop/wall oven combo of similar quality. Enthusiastic amateur chefs may prefer to opt for a more professional range while still staying within the kitchen appliance budget.
Convenience. When you are dealing with an existing kitchen, it is much more convenient to simply add a freestanding stove. There is no need to alter the cabinets or countertop, as your stove will fit into a standard cut-out. Nor are you likely to need to create a new electric outlet or natural gas connection.
Kitchen Design. Even if you are building or renovating your kitchen from scratch, a range which is a single complete unit lends itself more easily to optimal use of space, especially in a small layout.
Installation. It is easier and quicker to have a freestanding stove put in. installation of built-ins may require service calls by an engineer and a carpenter, as well as an electrician, to your suburban home, while your Torrance stove installation and hardwiring can be taken care of by just one professional .
Moving. Whether you are renting or living in your own "just for now" home, a freestanding range is the most practical choice should you anticipate a move in the next few years, yet still want to invest in a high quality kitchen appliance.
Replacement. There is no danger of damaging your kitchen cabinetry if you decide to replace your freestanding range with a new one. (Don't forget to recycle your old stove for its metal parts – or even sell them to a scrap metal dealer!) While ranges, burners and ovens are not rated by the Energy Star program, it's worth doing your homework and choosing the most eco-friendly model.
Fuel Choice. Natural gas, especially the type without a pilot light, or electric induction cooking is more energy efficient than standard electric. If you would like the advantages of both gas and electricity access, you will find dual-fuel freestanding ranges on the market.
Ease of Use. A freestanding stove fits very well into the classic kitchen triangle of "stove, sink, refrigerator," saving you steps and hassle in your meal preparation routine. After doing initial prep work on one of the burners, it is very easy to transfer hot cookware to the oven for further cooking or browning. A single range hood will take care of ventilation of cooking odors, smoke and steam for all your cooking and baking.
Laura Firszt writes for networx.com.
Looking for a Pro? Call us at (866) 441-6648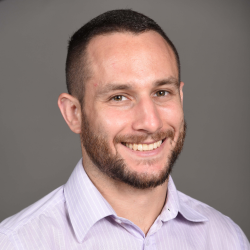 Top Cities Covered by our Electricians