Best Bathroom Scales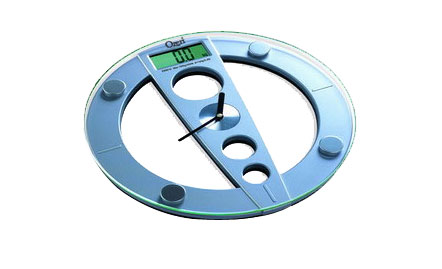 Bathroom scales seem error-free and simple. Just step on and they read your weight. However, many scales simply don't reliably measure weight, and others go far beyond a simple weigh-in. To take out the guesswork, we found four scales that accurately display weight, and several other figures in some cases.
Though these scales should offer consistent readings, user consistency is also important. Try always to weigh yourself first thing in the morning, without clothes and before breakfast. Also stand in the same position and place to help ensure consistency.
Best basic digital scale: EatSmart Digital Bathroom Scale
EatSmart holds the top four spots on Amazon's list of best-reviewed bathroom scales and the top two spots best-seller spots. The company's cheapest, simplest model is the overall best seller on Amazon. It's simple, affordable and reliable. This $15 scale uses four sensors to weigh up to 400 pounds in 0.2 pound increments, with the reading on a backlit LCD screen. EatSmart's big selling point, however, is its "Step-On" technology, which means you don't have to tap the scale first to turn it on. EatSmart also offers this technology on a wider scale that measures up to 440 pounds.
Best advanced digital scale: Ozeri Touch Digital Bathroom Scale
Ozeri started out making scales and other gadgets for clubs and resorts. Now they sell a range of sharp-looking scales for the residential market. The top-shelf models accurately weigh up to 440 pounds, and use complex algorithms (or, as they call it, Bioelectrical Impedance Analysis) to calculate and retain body fat, muscle mass, bone density and hydration measurements for up to eight people. The scales are priced at about $12-30. Several companies make similar body analysis scales, but we give Ozeri top marks for looks, accuracy and ease of use. Oh, and some models have a clock, though we admittedly aren't often looking at the bathroom floor when we need to know the time.
Best high-tech digital scale: The Nokia WiFi Body Scale
Weighing yourself is one of the few things you can't do with an iPhone. The $100 Nokia scale is the next best thing. It wirelessly transmits your weight to your computer, iPhone, iPad or Android device, where it interfaces with an included application that tracks and graphs the body-mass index and lean and fat mass for several users. It can also post the readings online if sharing your results will help you reach your weight loss goals.
Best mechanical scale: Seca 760 Scale
Mechanical scales rely on springs, and the springs in cheap scales may never offer particularly accurate readings and are likely to wear out in a couple of years. However, medical-grade mechanical scales are at least as accurate as most digital scales, and there is no concern about drained batteries or faulty microchips. Seca makes some of the best scales on the market, albeit with a smaller weight range than many digital models. Most Seca mechanical scales max out at 320 pounds. The 760 model costs about $200 and comes in your choice of 3 fashion-forward colors. Seca also sells the substantially more expensive gold-plated Aurea scale with leather treads. For optimal accuracy, plus height measurements, Seca also sells the balance beam scale you probably use at your doctor's office, for about $200.
Steve Graham writes for networx.com.
Updated July 22, 2018.
Looking for a Pro? Call us at (866) 441-6648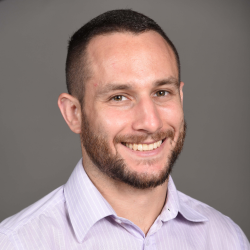 Top Cities Covered by our Plumbers