Humidifiers: An Integral Part of Your HVAC System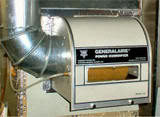 A typical furnace filter; from
heimer.com
Is the heat in your home blowing but still not making you feel warm? This could be a sign your humidifier isn't working properly. Every HVAC system needs a humidifier, which keeps your indoor air quality in good condition. Health problems can occur when the humidity level in your house is too low or too high and a well-running humidifier will also help you conserve energy. It's recommended to perform a once-a-year maintenance check on your HVAC system, which should include a check of your humidifier to ensure its proper functioning.
Humidifiers and Energy Savings
If the humidity level in your home is too high in the summer, you won't be able to cool off, and you'll find yourself running the air conditioning more. If the humidity level is too low in the winter, you will not feel warm enough even when the thermostat is set at an average temperature. As a result, you'll turn up the thermostat to feel warmer. The constant running and adjusting of your HVAC system will cost you a lot of money and use unnecessary energy. If you set your humidifier properly, you will actually be able to save money on your heating and cooling bills.
Learn more ways to make your home energy efficient.
Humidifiers and Health Benefits
If the indoor humidity is too low, the air in your home will be too dry and you won't be comfortable. In a home with low humidity, people tend to have dry skin and dry sinuses, which can increase other health problems such as occurrence of colds and coughs. Low humidity levels also promote bacteria, viruses and other health hazard. Too much humidity means too much moisture, which can cause even more serious problems than low humidity. Excessive moisture in your air can promote mold and mildew growth, which can lead to respiratory problems.
Additional Problems Caused by Dry Air
Static electricity is a direct result of dry air. In addition to causing painful shocks, it can damage computers and other electronic equipment.


Hardwood floors lose moisture and contract when the air in a home is extremely dry. This can cause the floor to separate at the seams.


Houseplants, especially tropical varieties, suffer when the ambient air is not humid enough.


Wallpaper may peel at the edges if the air in a home is excessively dry.
Remember: Maintaining proper moisture levels in your home provides health benefits and helps to reduce energy costs! Find an HVAC contractor to make your home as comfortable as you can.
Updated August 19, 2018.
Looking for a Pro? Call us at (866) 441-6648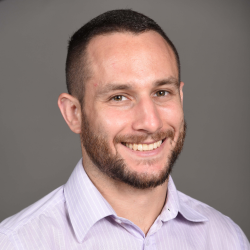 Heating & cooling Average Costs
Top Cities Covered by our HVAC Contractors