---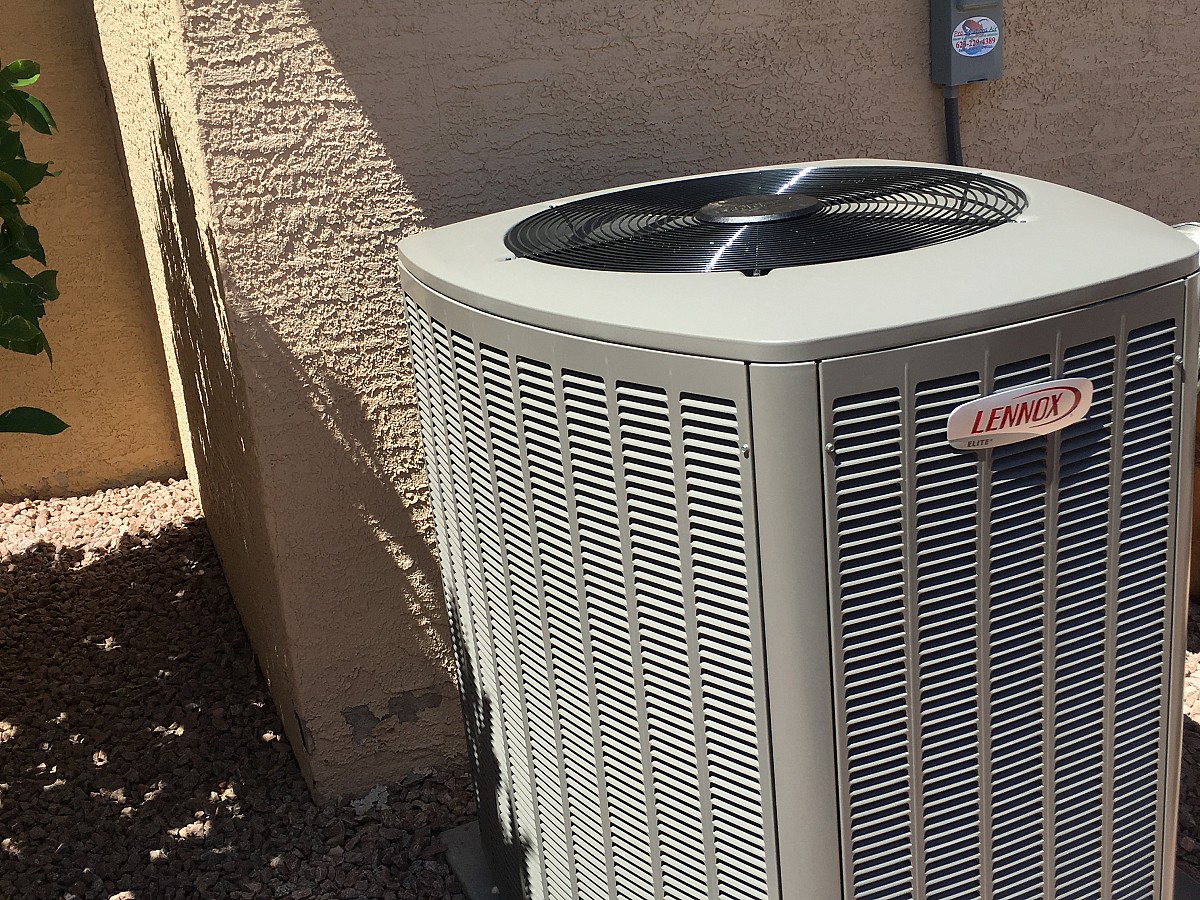 The forecast was 122 degrees for Phoenix, where we live. I'd had my 18-year-old air conditioner checked recently and was told that the bearings were starting to go. So I told myself, "I'm not going to wait till I have a major problem with the A/C, not in this kind of weather." I decided to replace my air conditioning right away, and install a new furnace at the same time.
I did a couple of things to find a contractor near me. One: In our community here, we have a big email group. So I started by asking there for recommendations. Two: I looked on the Internet next.
A couple of contractors I called told me, "I'll just give you a quote over the phone. I don't have to look at your house." My reaction was that didn't make any sense at all. They could hit me with all kinds of hidden charges and I wasn't about to get into that.
So then I had 5 different people come down and talk. And that's what I really based my decision on. Most of the contractors came in, took a quick look, and just wrote up a proposal with almost no dialog whatsoever. I asked questions, they gave me one-word answers, and I pretty much scratched them off as they were walking out the door.
I ended up picking Pro Solutions for a lot of reasons. I liked them because they were relatively local, they were a single-owned company, and I really liked the things they said in their ad.
When Pro Solutions came to my place, he answered every single question. After looking at the cooling system, he commented, "Your A/C could last you another 3 months; it could last you another 3 years. There's no way of really telling. Whoever checked your air conditioning was right that the bearings are starting to go – but they're not gone. They could just keep getting louder and louder and louder until finally you get mad and you replace them. But it's not something you have to replace right this second. That call is up to you. That's one side of the story. And the other side is that you've got a unit that's 18 years old."
My air conditioning started out as a 10-SEER or an 11-SEER originally. The contractor told me, "It's probably operating at about half of that at this point."
Then he inspected my furnace. When he opened it up, he pointed out leak streaks on the side walls. "What this means," he explained, "is that condensation is starting to build up and to leak. That is not supposed to happen. You're always going to get condensation on the outside, but on the inside of the furnace you should never be seeing this. That's going to be a problem in the not-too-distant future." He also showed me where the insulation at the back of the furnace had actually been removed. It was just sitting there at the side of the furnace. Nobody ever bothered to put it back. To top it all off, he showed how all the coils were just packed with dirt and oil.
After that, he brought me inside the house where my 2 big air filters were. I used to have to take the 14-foot ladder out to replace them every couple of months. And that was really hell. However, he said, "With our unit, you're going to take those things out and never have to put them back again. We have one filter that goes in the bottom drawer of the furnace; you just slide it in and out to replace the filter."
I had made my mind up that I was going to get a Trane. He said, "I can handle both. They're both my top sellers. If you want a Trane, not a problem; I can do that with confidence. Trane's a wonderful unit."
I asked, "What would you do if I was your brother, or one of your parents?"
He replied, "I can answer you this way: When I replaced my furnace this past summer I chose a Lennox."
I questioned: "Why'd you do that?"
His explanation: "One reason and one reason only … service. With Trane, if you have a problem, I have to call them and provide documentation, pictures, whatever. And then after 24-48 hours, they'll send the part out. With Lennox, there's not even a question. I call them. If I tell them I need such-and-such a part, they'll say, 'Hang on, let me see if I can get the part.' They'll be gone for 4 or 5 minutes; when they come back on the line, they'll say, 'Yes, we have the part and it's already on its way.'
"Plus with Trane, I never have seen a representative, ever. With Lennox, for the past 5 or 6 years in a row, I've had a rep drop by my shop every single month to say, 'Hey, how's it going? Is there anything I can do to help?' To me service is everything -- and they provide it."
I said, "That's the way I'm going." The prices were very, very comparable. I wanted to know I was going to get a good product and I was going to get service easily if I ever need it. So I went with the Lennox and I'm extremely pleased.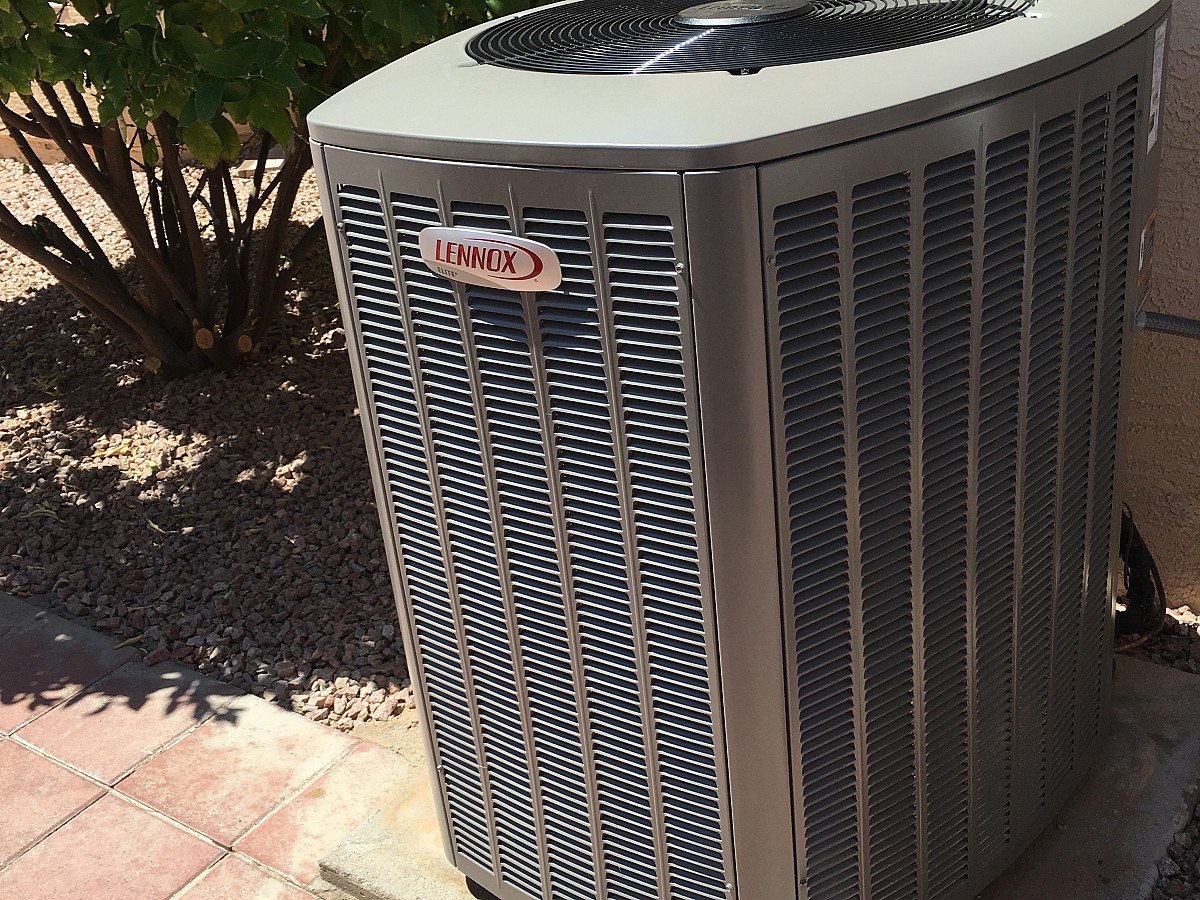 I got a 16-SEER A/C unit and I'm still saving electricity. While that was important to me, it's not as important as it would be to most people, because I have full solar in my home. I'm not going to amortize the cost of solar through electricity savings, that's for sure. But it's going to help me build a few more credits every single month, which makes a difference, obviously.
The crew came out to work here on a 123-degree day. They arrived around 9:00 in the morning, within 10 minutes of the time they'd told me they were going to be here. As a matter of fact, I had gotten a call from them on their way, telling me they'd be about 5 or 10 minutes late. And they were done by 1, 1:30 in the afternoon. Then the tech himself (not the owner, but they all work directly for him; they're not subcontractors) took the time to go over everything with me -- show me how to change the filter, what he did exactly, what he replaced on the outside.
I could not be happier. They were absolutely top-shelf. No question about it. I've recommended them to about 4 different people now and I'll continue to do so.
When you hire a contractor, face-to-face contact is essential. Don't let anybody quote you over the phone. Be sure you have confidence in the person you're looking at. Ask if there are going to be any hidden charges or anything that will come up on installation. You don't want to hear, "Oh, we found X problem. Sorry, but it's going to cost you an extra $2000." Make sure you're not going to get any surprises.
And look for top brand appliances or materials. These small brands may sound good but I think that the reputation of a company is not made in the first couple of years they're in business. They need some history behind them. When things start to break down, how do they service them? That's what separates the men from the boys. The price might be a little bit less, but it's not worth it.