How Much Does Laminate Flooring Cost?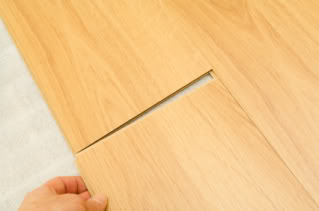 If you're considering replacing one or more of your floors, laminate flooring is a trendy, long-lasting choice. When you like the look of hardwood but it's beyond your budget, laminate floor cost can make it a great substitute. This product has a photographic layer that mimics the appearance of wood, tile, stone or other natural flooring materials. Its clear, melamine resin protective surface makes it waterproof, scratch-resistant, stain-resistant and easy to clean.
Additionally, laminate floors never need waxing or polishing, so you'll save money on maintenance. Another advantage is that laminate flooring won't fade or change color from exposure to sunlight like hardwood floors may. In a sunny city like Chandler, Arizona, this is an important factor to take into account.
Cost of Laminate Flooring
For the material itself, laminate flooring cost averages between $1 and $6 per square foot, depending on thickness and quality. Expect to pay more for thicker and more realistic-looking panels, as well as those with better locking systems and better melamine surfaces. The locking system affects the durability of the floor and the ease of installation, while the melamine surface influences resistance to scratches, moisture and other damage. Be sure to take into account installation cost, which runs an additional $2 – $4 per square foot, depending on the complexity of the project. In general, however, laminate floors are quickly and easily installed.
Install a Laminate Floor
Most laminate floors are made with panels that either lock together or have an adhesive back. As such, the installation process is relatively simple. You will save the cost of installation if you install the laminate yourself. However, this should only be attempted if you have prior DIY experience with installing floors. If not, you could damage your subfloor, the laminate material or moldings. Therefore, if you haven't done similar projects before, contact a professional flooring contractor.
Depending on the type of subfloor you have and its condition, a special layer may need to be installed over it for noise reduction and waterproofing. If a home with a wooden subfloor did not have the extra waterproof layer and a leak penetrated the subfloor, you would likely have severe damage and need to call a plumber.
Additional Costs
You should move your furniture out of the room where the floor installed is to be, to avoid an additional charge from your flooring contractor. Additionally, when estimating laminate flooring cost, be aware that the contractor will probably have to remove your old floor – which usually costs about 20 cents a square foot – and may need to repair or replace your subfloor. Allow a little extra in your budget (10-15 percent) to take care of any such "surprises."
Be sure to consult with a flooring contractor before purchasing a laminate floor. He can help you determine the thickness and style that best fits your home. In addition, only hire only experienced professionals. Don't attempt to install a laminate floor on your own unless you really know what you're doing.
Looking for a Pro? Call us at (866) 441-6648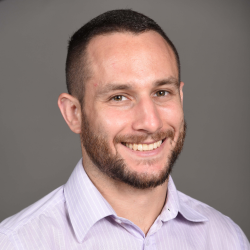 Top Cities Covered by our Flooring Contractors