Septic Tank Covers: A Comprehensive Networx Guide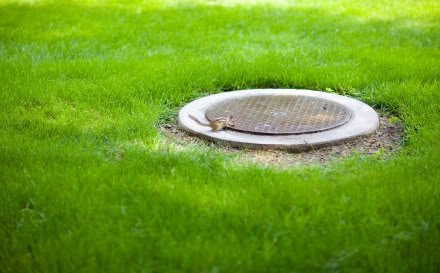 Basics of Septic Tank Covers
The Environmental Protection Agency estimates that 25 percent of U.S. households rely on septic tanks, systems for processing wastewater in remote areas not connected to a larger public or private sewage system. This is true especially in rural areas like Virginia Beach. The tank is buried outside the house, connected by pipes, and has a removable lid -- the septic tank cover (or manhole cover).
The septic tank cover is the only visible part of many septic systems, as well as the only access point. As the most fragile component of the household plumbing system, it could be the source of problems like nasty sewage odors and leaks into the septic tank. Find out the facts about septic tank covers.
Types of Septic Tank Covers
We recommend concrete septic tank covers, installed by a professional plumber. Concrete septic tank covers are durable and strong. These manhole covers will last for years, and can support heavy weights without cracking or breaking. Of course, the added weight of the concrete makes installation more expensive and difficult. It also may be more difficult to access the system through a concrete septic tank cover, but the additional durability is worth the trouble.
Alternatives include steel and plastic septic tank covers, which each may allow easier access and simpler installation, but they are less durable and have other flaws. Steel manhole covers are liable to rust, and plastic covers may crack easily.
Reasons to Install Decorative Septic Tank Covers
No matter what kind of septic tank cover you install, we suggest adding a decorative element on top of the cover. These are added for both aesthetic and practical purposes.
Septic tank covers are often buried, or at least hard to see, below the surrounding grass or brush. If your septic tank cover is below the surface, you need to avoid tripping on it or running it over with a lawn mower. You may want to place a planter or birdbath atop the septic tank cover as a marker.
You can also buy special decorative septic tank covers. Many are designed to look like large rocks. They are particularly useful for covering large, bulbous plastic septic tank covers. They can also hide the above-ground venting systems for some septic systems or cover up a big concrete manhole cover in your yard.
Take care when choosing a septic tank cover. The best access point for a septic system is a concrete cover with an additional decorative planter or fake rock.
Updated May 2, 2018.
Looking for a Pro? Call us at (866) 441-6648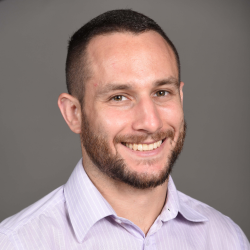 Top Cities Covered by our Plumbers